Community Director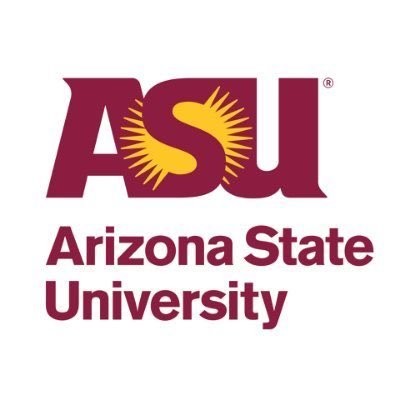 Arizona State University
Tempe, AZ, USA
Posted on Thursday, July 6, 2023
Community Director
Job Description
**These positions are to begin in the 2023-2024 Academic Year and we are seeking to start ASAP**
**MULTIPLE POSITIONS ACROSS MULTIPLE CAMPUSES**
University Housing at Arizona State University is searching for qualified applicants for the position of Community Director. We are seeking higher education professionals who have a passion for student success, the desire to use their unique talents to advance university strategic priorities, and are committed to partnering with academic colleges to implement a dynamic First Year Residential College or Second Year and Beyond program.

University Housing is currently recruiting for Community Directors to work at any of our four campus locations. Assigned campus location will be based on a candidate's past Residential Life work experience. During the course of a Community Director's employment, there is also the potential to move from one campus to the other, based on opportunity and business needs.
Job Family
Community Relations
Department Name
UH Tempe Community Pro Staff
Full-Time/Part-Time
Full-Time
VP Code
EDUC OUTRCH & STDT SVCS
Grant Funded Position
This is not a grant funded position and is not contingent on future grant funding.
Salary Range
$42,000 per year; including partial meal plan and required on-campus housing
Close Date
19-July-2023 is the initial close date. Applications will continue to be accepted and reviewed every two weeks until the search is closed.
Essential Duties
The Community Director position is designed for a staff member who wants a robust leadership opportunity and the ability to impact the lives of students. Community Directors engage in the management of residential communities and are also responsible for activating a First Year Residential College or Second Year and Beyond Experience for our live-on communities. A successful Community Director candidate has a passion for connecting with and ensuring a positive experience for every student in their respective communities. During a typical work week, Community Directors will have flexible hours that prioritize managing the day-to-day functions of a residential community. There will also be an evening/weekend component for the purpose of responding to matters that arise within the community and a duty-rotation.

A critical emphasis of this position is on being a highly visible and strong presence in your residential college or upper-division community. University Housing values our staff members spending the bulk of their work week with students, actively building relationships and assisting them in their transition to higher education. The Community Director for ASU's University Housing is a live-in position that provides leadership and management to a residential college community and the student and professional staff working in the community. This position is responsible for providing a high level of student service and creating a meaningful community which fosters academic excellence and personal growth for its residents. The Community Director is visibly involved in the residential community.

The position, due to its live-in nature, requires a willingness to be called into service at any time of the day or night in order to meet students' needs as they arise. This position may encounter high stress/anxiety situations such as emergencies, health concerns, emotional difficulties, etc. Therefore, a high level of maturity, sound judgment, and emotional awareness are required to respond responsibly.

The Community Director partners with a diverse group of staff, students, and faculty and collaborates with various departments and programs both internally with ASU and externally to develop and implement appropriate programming and opportunities. The collaboration with academic partners to create an intentional Residential College experience should involve a strong integration of hall staff and college partners. Specific duties and responsibilities can be classified into the following broader categories, which are consistent across all of our campus locations that have Community Director positions:
Supervision
Leadership and Role-Modeling
Student Engagement
Advising
Community Development
Student Conduct Administration
Crisis Management/On-Call Coverage
Facilities Management
Academic Enrichment
Administration and Operations
Additional general responsibilities may vary depending upon location placement
Days and Schedule:
Monday-Friday 8:00am-5:00pm, some weekends and evenings OR Wednesdays-Sundays 10:00 am-7:00pm some weekends and evenings.
Minimum Qualifications
Bachelor's degree in a field appropriate to the area of assignment AND (2) years of experience leading groups; OR, Master's degree in a field appropriate to the area of assignment AND six (6) months related supervisory experience OR, Any equivalent combination of education and/or experience from which comparable knowledge, skills and abilities have been achieved.
Desired Qualifications
Experience working with college students in a higher education or student affairs environment.
Demonstrated knowledge of administrative operations of a residential community.
Demonstrated knowledge of accounting and budgetary practices.
Demonstrated knowledge of supervisory practices and principles.
Demonstrated knowledge of human or student development theory and practices.
Experience in the development of programming and activities.
Experience in training and managing behavioral education as required in a residence hall complex.
Evidence of effective communication.
Experience in working with a diverse student resident population and with a wide variety of campus professional staff (e.g., counselors, police, health professionals).
Experience in using personal computers and related software applications.
Working Environment
Cultivate an environment that prioritizes community building, wellbeing, and skill development as a part of the live-on experience
Facilitate relationships with ASU academic colleges to build a successful Residential College platform where students can thrive and translate skills from their classroom to their living environment
Professionally represent department/program
Supervise students and/or professional level staff Work with diverse populations and groups
Manage crisis situations and student behavioral issues and provide resources on wrap-around support
Research, develop, implement and assess programs
Develop and deliver presentations to groups/stakeholders inside and outside of the university
Use critical thinking to make decisions and/or analyze data
Communicate effectively to perform essential duties
Travel throughout campus for meetings or events, regardless of the weather
Live in university provided residence hall apartment
Use computers effectively - including inputting, reviewing and retrieving information, extended periods of viewing screen, using mouse and keyboard, and sitting
Sit or stand for prolonged periods of time
Department Statement
The departmental vision is to become the premier housing and academic support services program in the nation. The mission of University Housing is to create living and learning environments that promote academic excellence, foster personal development and enhance the university experience for a diverse population. ASU University Housing currently houses nearly 18,000 students on all four campuses. In support of the University's philosophy of access, excellence, and impact, University Housing promotes academic success and student learning, supports the development of community among our residents, provides student-centered processes and services, and develops and maintains quality accommodations.
ASU Statement
Arizona State University is a new model for American higher education, an unprecedented combination of academic excellence, entrepreneurial energy and broad access. This New American University is a single, unified institution comprising four differentiated campuses positively impacting the economic, social, cultural and environmental health of the communities it serves. Its research is inspired by real world application blurring the boundaries that traditionally separate academic disciplines. ASU serves more than 100,000 students in metropolitan Phoenix, Arizona, the nation's fifth largest city. ASU champions intellectual and cultural diversity, and welcomes students from all fifty states and more than one hundred nations across the globe.

ASU is a tobacco-free university. For details visit https://wellness.asu.edu/explore-wellness/body/alcohol-and-drugs/tobacco

Arizona State University is a VEVRAA Federal Contractor and an Equal Opportunity/Affirmative Action Employer. All qualified applicants will receive consideration for employment without regard to race, color, religion, sex, sexual orientation, gender identity, national origin, disability, protected veteran status, or any other basis protected by law.

Notice of Availability of the ASU Annual Security and Fire Safety Report
In compliance with federal law, ASU prepares an annual report on campus security and fire safety programs and resources. ASU's Annual Security and Fire Safety Report is available online at https://www.asu.edu/police/PDFs/ASU-Clery-Report.pdf. You may request a hard copy of the report by contacting the ASU PD at 480-965-3456.

Relocation Assistance – For information about schools, housing child resources, neighborhoods, hospitals, community events, and taxes, visit https://cfo.asu.edu/az-resources.
Employment Verification Statement
ASU conducts pre-employment screening which may include verification of work history, academic credentials, licenses, and certifications.
Background Check Statement
ASU conducts pre-employment screening for all positions which includes a criminal background check, verification of work history, academic credentials, licenses, and certifications. Employment is contingent upon successful passing of the background check.
Fingerprint Check Statement
This position is considered safety/security sensitive and will include a fingerprint check. Employment is contingent upon successful passing of the fingerprint check.
Instructions to Apply
Application deadline is 3:00PM Arizona time on the date indicated.

Please include all employment information in month/year format (e.g., 6/88 to 8/94), job title, job duties and name of employer for each position.

Resume should clearly illustrate how prior knowledge and experience meets the Minimum and Desired qualifications of this position.

ASU does not pay for travel expenses associated with interviews, unless otherwise indicated.

Only electronic applications are accepted for this position.

IMPORTANT NOTE: What is the meaning of "equivalent combination" in the minimum qualifications? It means one year of higher education or 24 credit hours, is equal to one year of experience. For example, a four year Bachelor's degree is equal to four years of experience.