Project Manager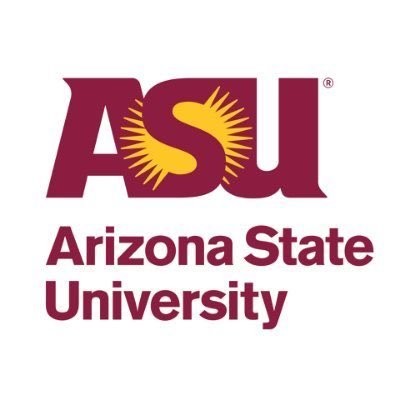 Arizona State University
Operations
Tempe, AZ, USA
Posted on Tuesday, August 1, 2023
Project Manager
Job Description
The candidate will work closely with the Swette Center Executive Director and collaboratively with other team members. A primary responsibility will be the management of the implementation of a 5-year USDA NIFA grant designed to train the next generation of food policy leaders. The candidate will work with stakeholders to plan, direct, organize, and execute against project requirements; identify and acquire necessary resources, and coordinate efforts by all parties to ensure timely delivery of project outcomes in accordance with sponsoring source's expectations.
Job Family
Project Management
Department Name
Swette Ctr Sust Food Systems
Full-Time/Part-Time
Full-Time
VP Code
KNOWLEDGE ENTERPRISE DEV
Grant Funded Position
This is a grant funded position. Continuation is contingent on future grant funding.
Salary Range
$55,510 - $85,400 per year; DOE
Close Date
29-September-2023 - EXTENDED
Essential Duties
Work closely with the Executive Director to develop and monitor the daily operations and coordinate project activities
Create an innovative teaching event to provide learners with insights on how food and agriculture policy is developed and managed, and the training materials to support the event, with emphasis on leadership skills
Manage coordination of the virtual and in-person food and agriculture policy simulation events
Work with faculty tasked with developing learning simulations for a food policy app allowing creative group playing simulations that challenge its users to think and speak about food and agriculture issues
Supervise a graduate student responsible for the design and construction of the food policy app and the project website that will house project materials
Manage coordination of the project with all partner institutions, including those in Alaska, Hawai'i, Washington DC, Arizona, and Guam
Design targeted communications to send to partner institutions and community organizations
Collect project data and ensure they are stored and shared according to the data management plan
Support project evaluation activities
Provide support to the working committees for the project.
Minimum Qualifications
Bachelor's degree and 5 years related experience; 1 of which are in project management, or any equivalent combination of experience and /or education from which comparable knowledge, skills and abilities have been achieved.
Desired Qualifications
Experience in work that requires organizational skills for self and others
Evidence of effective communication skills
Experience in planning, budgeting, implementing and evaluating projects
Demonstrated knowledge of basic project management principles, methods and techniques as applied to a specific project
Demonstrated knowledge of available project management applications
Demonstrated knowledge of issues pertaining to instructional/educational design
Demonstrated knowledge of supervisory practices and principles
Experience in noticing, interpreting and anticipaing concerns and potential team and/or sponsorship conflict; escalates as appropriate
Demonstrated knowledge of the US Department of Agriculture
Demonstrated knowledge of Canvas and other design software preferred
Working Environment
Extended periods of sitting, keyboarding and manipulating a computer mouse.
Required to stand for varying lengths of time and walk moderate distances to perform work.
Regular activities require ability to quickly change priorities, which may include and/or are subject to resolution of conflicts.
Clearly communicate to perform essential functions.
Regular use of standard office equipment including, but not limited to: computer workstation/laptop (keyboard, monitor, mouse), printer, calculator, copier, telephone and associated computer/technology peripherals.
This position receives managerial review of objectives.
Department Statement
Achieving sustainable food systems requires problem-solving teams who are infused with a diversity of expertise, eager collaboration, and innovative spirit. Established in 2017, the Swette Center for Sustainable Food Systems at Arizona State University develops innovative ideas and solutions to the many challenges of current food systems. The Swette Center takes a holistic approach in research and policy design, encompassing water and energy use, carbon footprint and nutrition, innovations in food policy, and the well-being and livelihood of farmers and others working in food systems. The Center will educate the next generation of changemakers through innovative degrees and executive programs in sustainable food systems. Swette Center food system experts come from every corner of the university, including from the pool of more than 550 sustainability scientists and scholars who are dedicated to pursuing solutions, engagement, education and research for a sustainable future. Under the leadership of Dr. Kathleen Merrigan, former US Deputy Secretary and Chief Operating Officer of the USDA and internationally renowned expert on food systems and sustainability, we work on cutting edge science and policy.
ASU Statement
Arizona State University is a new model for American higher education, an unprecedented combination of academic excellence, entrepreneurial energy and broad access. This New American University is a single, unified institution comprising four differentiated campuses positively impacting the economic, social, cultural and environmental health of the communities it serves. Its research is inspired by real world application blurring the boundaries that traditionally separate academic disciplines. ASU serves more than 100,000 students in metropolitan Phoenix, Arizona, the nation's fifth largest city. ASU champions intellectual and cultural diversity, and welcomes students from all fifty states and more than one hundred nations across the globe.

ASU is a tobacco-free university. For details visit https://wellness.asu.edu/explore-wellness/body/alcohol-and-drugs/tobacco

Arizona State University is a VEVRAA Federal Contractor and an Equal Opportunity/Affirmative Action Employer. All qualified applicants will receive consideration for employment without regard to race, color, religion, sex, sexual orientation, gender identity, national origin, disability, protected veteran status, or any other basis protected by law.

Notice of Availability of the ASU Annual Security and Fire Safety Report
In compliance with federal law, ASU prepares an annual report on campus security and fire safety programs and resources. ASU's Annual Security and Fire Safety Report is available online at https://www.asu.edu/police/PDFs/ASU-Clery-Report.pdf. You may request a hard copy of the report by contacting the ASU PD at 480-965-3456.

Relocation Assistance – For information about schools, housing child resources, neighborhoods, hospitals, community events, and taxes, visit https://cfo.asu.edu/az-resources.
Employment Verification Statement
ASU conducts pre-employment screening which may include verification of work history, academic credentials, licenses, and certifications.
Background Check Statement
ASU conducts pre-employment screening for all positions which includes a criminal background check, verification of work history, academic credentials, licenses, and certifications. Employment is contingent upon successful passing of the background check.
Instructions to Apply
Application deadline is 3:00PM Arizona time on the date indicated.

Please include all employment information in month/year format (e.g., 6/88 to 8/94), job title, job duties and name of employer for each position.

Resume should clearly illustrate how prior knowledge and experience meets the Minimum and Desired qualifications of this position.

ASU does not pay for travel expenses associated with interviews, unless otherwise indicated.

Only electronic applications are accepted for this position.

IMPORTANT NOTE: What is the meaning of "equivalent combination" in the minimum qualifications? It means one year of higher education or 24 credit hours, is equal to one year of experience. For example, a four year Bachelor's degree is equal to four years of experience.