Director of Intelligent Systems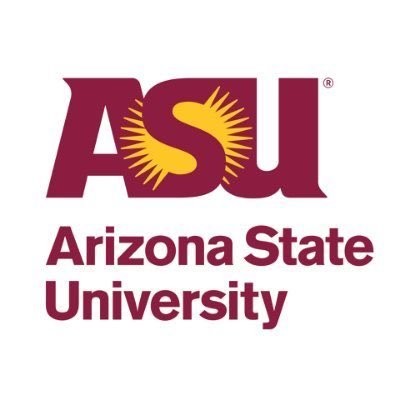 Arizona State University
Tempe, AZ, USA
Posted on Tuesday, August 15, 2023
Director of Intelligent Systems
Job Description
The newly formed Learning Engineering Institute (LEI) at Arizona State University (ASU) is currently seeking a Director of Intelligent Systems. Learning Engineering is an emerging field in which evidence-based principles and methods from educational technology, learning sciences, engineering, and computer science are used to create engaging, effective learning environments and experiences that support all learners. We are dedicated to advancing the field of learning engineering and leveraging cutting-edge technologies to enhance education and training outcomes. As a Director of Intelligent Systems, you will lead our efforts in developing and deploying intelligent systems that leverage data science, learning analytics, machine learning, artificial intelligence, and human systems engineering to create innovative and effective learning solutions. The Director of Intelligent Systems will employ their knowledge and skills to support rigorous, scholarly research across online, hybrid, and emerging modes of teaching and learning in higher education. Key findings will inform continuous, agile improvements in ASU course design and delivery across academic departments and inform knowledge and understanding of learning across multiple contexts.

ASU offers a total compensation package that includes valuable employee benefits e.g., (healthcare, financial security, retirement, family resources, tuition reduction). Click here to explore these options. Arizona State University is located in the Phoenix/Scottsdale metropolitan area and offers all of the amenities of a large urban/winter resort area.
Job Family
Marketing & Media Relations
Department Name
Ofc EVP Knowldge Enterprise
Full-Time/Part-Time
Full-Time
VP Code
KNOWLEDGE ENTERPRISE DEV
Grant Funded Position
This is not a grant funded position and is not contingent on future grant funding.
Salary Range
$77,990-$190,000 per year; DOE
Close Date
28-August-2023
Essential Duties
Lead the development and implementation of intelligent systems, including large language models, to support teaching and learning initiatives, such as intelligent tutoring systems, adaptive learning platforms, orchestration tools, and personalized learning experiences.
Lead and mentor a team of data scientists, engineers, and learning professionals, fostering a collaborative and innovative work environment.
Collaborate with cross-functional learning engineering teams to identify, design, and integrate data-driven solutions, leveraging large language models, that optimize learning experiences and student outcomes.
Provide technical leadership and guidance in areas such as data science, machine learning, and artificial intelligence, with expertise in large language models, to inform decision-making and enhance human-centered learning systems.
Oversee the development and deployment of predictive models, learning analytics tools, and learning analytics dashboards to assess learner performance, scaffold instruction, and inform instructional design strategies.
Manage the research and development of new algorithms and machine learning methodologies, including those applicable to large language models, to improve the accuracy, efficiency, and scalability of intelligent systems.
Collaborate with diverse stakeholders, including but not limited to faculty, administrators, and instructional designers, to understand needs and develop customized intelligent systems, utilizing large language models, artificial intelligence, machine learning or appropriate technology that aligns with their goals.
Stay up-to-date with emerging trends and best practices in the field of intelligent systems, learning engineering, large language models, data analytics, and related disciplines, and apply them to drive continuous improvement.
Write and contribute to literature reviews and publications to inform research and/or systems design on a wide variety of projects.
Prepare and present research findings to a variety of academic and non-academic stakeholders
Seek and obtain external funding sources to support target LEI objectives.
Minimum Qualifications
Masters degree or equivalent experience in Statistics, Computer or Data Science, Social Sciences, Education or a related field and Ten (10) years of related data analysis experience and three (3) years of supervisory experience, OR, any equivalent combination of experience and/or education from which comparable knowledge, skills and abilities have been achieved.
Desired Qualifications
Evidence of a doctoral degree in a relevant field such as engineering, computer science, psychology, education, learning sciences, data science, learning analytics, machine learning, artificial intelligence, or a related discipline.
Experience in the development and deployment of intelligent systems, with a focus on education or training settings.
Demonstrated background in data science, machine learning, artificial intelligence, learning analytics, and statistical analysis, with the ability to leverage big data to drive decision-making and improve learning outcomes.
Demonstrated knowledge of learning analytics techniques and tools, including experience with learning management systems and educational data interoperability standards such as IMS Caliper.
Demonstrated knowledge with human systems engineering principles and their application in designing effective and user-centered intelligent systems.
Experience working with large language models, such as GPT-3 or similar models.
Experience in programming languages commonly used in intelligent system development, such as Python, R, or Java.
Experience working in a leadership role within the education, academic, or training industry, with a focus on data analytics, intelligent systems, human-systems engineering or learning engineering.
Demonstrated knowledge of intelligent tutoring systems and other adaptive learning technologies.
Demonstrated knowledge with natural language processing, virtual or augmented reality, machine learning, or other advanced artificial intelligence techniques.
Experience in developing and deploying scalable intelligent systems in cloud computing environments.
Experience in project management skills, including the ability to prioritize tasks, allocate resources and staff, and meet project deadlines.
Evidence of effective communication and interpersonal skills, with the ability to effectively collaborate with diverse stakeholders and present complex technical concepts to non-technical audiences.
Working Environment
Climate-controlled office setting subject to extended periods of being in a stationary position.
Constantly detects and operates a computer and other office productivity machinery, such as a calculator, copy machine and computer printer.
Ability to clearly communicate and exchange accurate information to perform essential duties.
Expected to be responsive to customers, engaged in work production, resourceful, flexible, and respectful of others.
Department Statement
For the eighth year in a row, ASU has been named the most innovative school in the nation, recognizing the university's culture of groundbreaking research and partnerships, as well as its commitment to helping students thrive in college and beyond. U.S. News and World Report has named ASU as the most innovative university all eight years the category has existed.
ASU Knowledge Enterprise advances research, innovation, strategic partnerships, entrepreneurship, and international development. Our success arises from solutions-focused, interdisciplinary research; an entrepreneurial approach that is embedded in every school and department; and a commitment to transform society in a positive way. To learn more about how Knowledge Enterprise is a place for your career to grow, visit https://research.asu.edu/about-us/careers.
ASU Statement
Arizona State University is a new model for American higher education, an unprecedented combination of academic excellence, entrepreneurial energy and broad access. This New American University is a single, unified institution comprising four differentiated campuses positively impacting the economic, social, cultural and environmental health of the communities it serves. Its research is inspired by real world application blurring the boundaries that traditionally separate academic disciplines. ASU serves more than 100,000 students in metropolitan Phoenix, Arizona, the nation's fifth largest city. ASU champions intellectual and cultural diversity, and welcomes students from all fifty states and more than one hundred nations across the globe.

ASU is a tobacco-free university. For details visit https://wellness.asu.edu/explore-wellness/body/alcohol-and-drugs/tobacco

Arizona State University is a VEVRAA Federal Contractor and an Equal Opportunity/Affirmative Action Employer. All qualified applicants will receive consideration for employment without regard to race, color, religion, sex, sexual orientation, gender identity, national origin, disability, protected veteran status, or any other basis protected by law.

Notice of Availability of the ASU Annual Security and Fire Safety Report
In compliance with federal law, ASU prepares an annual report on campus security and fire safety programs and resources. ASU's Annual Security and Fire Safety Report is available online at https://www.asu.edu/police/PDFs/ASU-Clery-Report.pdf. You may request a hard copy of the report by contacting the ASU Police Department at 480-965-3456.

Relocation Assistance – For information about schools, housing child resources, neighborhoods, hospitals, community events, and taxes, visit https://cfo.asu.edu/relocation-services.
Employment Verification Statement
ASU conducts pre-employment screening which may include verification of work history, academic credentials, licenses, and certifications.
Background Check Statement
ASU conducts pre-employment screening for all positions which includes a criminal background check, verification of work history, academic credentials, licenses, and certifications. Employment is contingent upon successful passing of the background check.
Instructions to Apply
Application deadline is 3:00PM Arizona time on the date indicated.

Please include all employment information in month/year format (e.g., 6/88 to 8/94), job title, job duties and name of employer for each position.

Resume & Cover Letter should clearly illustrate how prior knowledge and experience meets the Minimum and Desired qualifications of this position.

ASU does not pay for travel expenses associated with interviews, unless otherwise indicated.

Only electronic applications are accepted for this position.

IMPORTANT NOTE: What is the meaning of "equivalent combination" in the minimum qualifications? It means one year of higher education or 24 credit hours, is equal to one year of experience. For example, a four year Bachelor's degree is equal to four years of experience.