Assistant Director of Innovation and Scale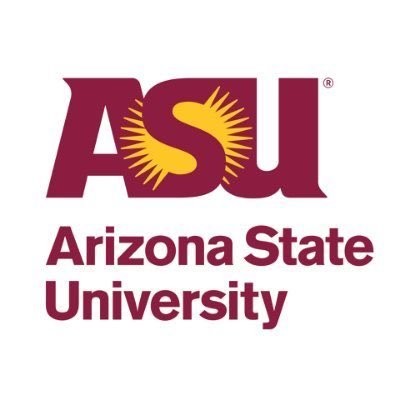 Arizona State University
Tempe, AZ, USA
Posted on Wednesday, August 16, 2023
Assistant Director of Innovation and Scale
Asst Dir Business Development
Job Description
The newly formed Learning Engineering Institute (LEI) at Arizona State University (ASU) is currently seeking a Assistant Director of Innovation and Scale to join our dynamic, interdisciplinary Learning Engineering team. Learning Engineering is an emerging field in which evidence-based principles and methods from educational technology, learning sciences, engineering, data science, and computer science are used to create engaging, effective learning environments and experiences that support all learners. The LEI team will engage in rigorous, scholarly research across online, hybrid, and emerging modes of teaching and learning in higher education. Key findings will inform continuous, agile improvements in ASU course design and delivery across academic departments and inform knowledge and understanding of learning across multiple contexts. The LEI team will work with a variety of internal and external stakeholders to improve student learning, motivation, and persistence, and increase equity and inclusion across the university.
The Assistant Director of Innovation and Scale plays a pivotal role in the growth of the learning engineering institute, driving the innovative development, entrepreneurship, corporate partnerships, funding, and growth of the institute. This position requires a highly motivated individual with an entrepreneurial mindset and a strong background in education, innovation, and business development. The manager will collaborate with cross-disciplinary teams to identify, develop, and implement strategies to enhance the institute's impact and scale.
Job Family
Business Operations
Department Name
Ofc EVP Knowldge Enterprise
Full-Time/Part-Time
Full-Time
VP Code
KNOWLEDGE ENTERPRISE DEV
Grant Funded Position
This is not a grant funded position and is not contingent on future grant funding.
Salary Range
$79,950-$123,000 per year; DOE
Close Date
28-August-2023
Essential Duties
Innovation Strategy: Develop and execute a comprehensive innovation strategy aligned with the institute's mission and goals, fostering a culture of innovation and entrepreneurship.
Entrepreneurship: Identify and cultivate opportunities for entrepreneurial initiatives, including the development of new programs, products, and services, with a focus on learning engineering and educational technologies.
Corporate Partnerships: Establish and nurture strategic partnerships with corporations, foundations, and other organizations to foster collaborative projects, secure sponsorships, and access funding opportunities.
Funding and Grants: Identify and pursue funding opportunities through grants, sponsorships, corporate partnerships, and other sources to support the institute's projects and initiatives.
Growth and Expansion: Develop and implement strategies to scale the institute's impact, including expansion into new markets, geographic areas, and partnership opportunities.
Team Leadership: Provide leadership and guidance to a diverse team, fostering a collaborative and high-performing culture, and supporting professional growth and development.
Stakeholder Engagement: Collaborate with internal and external stakeholders, including faculty, researchers, industry leaders, and policymakers, to advance the institute's goals and objectives.
Research and Trends: Stay abreast of emerging trends, technologies, and research in learning engineering and related fields, integrating the latest knowledge into the institute's initiatives.
Expansion of LEI Goals: Work collaboratively with university leadership and relevant stakeholders to expand the roles and goals of the learning engineering institute both within and outside of the university. Identify opportunities to enhance the institute's visibility, influence, and impact within the academic community, industry, government agencies, and other relevant sectors. Develop strategies to position the institute as a leader in learning engineering research, innovation, and practice, fostering partnerships and collaborations that advance the institute's mission.
Minimum Qualifications
Bachelors degree in a business related discipline or technology-related field AND five (5) years of related experience specifically in business development, marketing, and program operations, including three (3) years of supervisory/management; OR, any equivalent combination of education and/or experience from which comparable knowledge, skills and abilities have been achieved.
Desired Qualifications
Evidence of a master's degree in education, public administration, business administration, or a related field. A doctoral degree is preferred.
Experience in innovation management, entrepreneurship, or business development, preferably in the education or learning technology sectors.
Demonstrated knowledge of learning engineering, educational technologies, and current and emerging trends in the field.
Experience in building and managing strategic partnerships with corporations, foundations, and other organizations.
Experience in leadership and team management skills, with the ability to inspire and motivate cross-functional teams.
Evidence of effective communication and presentation skills, with the ability to engage and influence a wide range of stakeholders.
Evidence of a track record of securing funding through grants, sponsorships, or other sources.
Evidence of an advanced degree in education, business administration, public administration, or a related field.
Experience in scaling educational initiatives, programs, or organizations.
Demonstrated knowledge with the learning engineering discipline and its application in various educational contexts.
Demonstrated knowledge of funding landscape and trends in education and innovation financing including grant and philanthropic opportunities.
Experience in managing complex budgets and financial resources.
Working Environment
Climate-controlled office setting subject to extended periods of being in a stationary position.
Constantly detects and operates a computer and other office productivity machinery, such as a calculator, copy machine and computer printer.
Ability to clearly communicate and exchange accurate information to perform essential duties.
Expected to be responsive to customers, engaged in work production, resourceful, flexible, and respectful of others.
Department Statement
For the eighth year in a row, ASU has been named the most innovative school in the nation, recognizing the university's culture of groundbreaking research and partnerships, as well as its commitment to helping students thrive in college and beyond. U.S. News and World Report has named ASU as the most innovative university all eight years the category has existed.
ASU Knowledge Enterprise advances research, innovation, strategic partnerships, entrepreneurship, and international development. Our success arises from solutions-focused, interdisciplinary research; an entrepreneurial approach that is embedded in every school and department; and a commitment to transform society in a positive way. To learn more about how Knowledge Enterprise is a place for your career to grow, visit https://research.asu.edu/about-us/careers.
ASU Statement
Arizona State University is a new model for American higher education, an unprecedented combination of academic excellence, entrepreneurial energy and broad access. This New American University is a single, unified institution comprising four differentiated campuses positively impacting the economic, social, cultural and environmental health of the communities it serves. Its research is inspired by real world application blurring the boundaries that traditionally separate academic disciplines. ASU serves more than 100,000 students in metropolitan Phoenix, Arizona, the nation's fifth largest city. ASU champions intellectual and cultural diversity, and welcomes students from all fifty states and more than one hundred nations across the globe.

ASU is a tobacco-free university. For details visit https://wellness.asu.edu/explore-wellness/body/alcohol-and-drugs/tobacco

Arizona State University is a VEVRAA Federal Contractor and an Equal Opportunity/Affirmative Action Employer. All qualified applicants will receive consideration for employment without regard to race, color, religion, sex, sexual orientation, gender identity, national origin, disability, protected veteran status, or any other basis protected by law.

Notice of Availability of the ASU Annual Security and Fire Safety Report
In compliance with federal law, ASU prepares an annual report on campus security and fire safety programs and resources. ASU's Annual Security and Fire Safety Report is available online at https://www.asu.edu/police/PDFs/ASU-Clery-Report.pdf. You may request a hard copy of the report by contacting the ASU Police Department at 480-965-3456.

Relocation Assistance – For information about schools, housing child resources, neighborhoods, hospitals, community events, and taxes, visit https://cfo.asu.edu/relocation-services.
Employment Verification Statement
ASU conducts pre-employment screening which may include verification of work history, academic credentials, licenses, and certifications.
Background Check Statement
ASU conducts pre-employment screening for all positions which includes a criminal background check, verification of work history, academic credentials, licenses, and certifications. Employment is contingent upon successful passing of the background check.
Instructions to Apply
Application deadline is 3:00PM Arizona time on the date indicated.

Please include all employment information in month/year format (e.g., 6/88 to 8/94), job title, job duties and name of employer for each position.

Resume & Cover Letter should clearly illustrate how prior knowledge and experience meets the Minimum and Desired qualifications of this position.

ASU does not pay for travel expenses associated with interviews, unless otherwise indicated.

Only electronic applications are accepted for this position.

IMPORTANT NOTE: What is the meaning of "equivalent combination" in the minimum qualifications? It means one year of higher education or 24 credit hours, is equal to one year of experience. For example, a four year Bachelor's degree is equal to four years of experience.