Clinical Veterinarian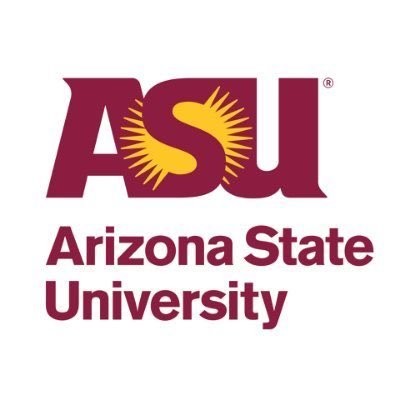 Arizona State University
Software Engineering
Tempe, AZ, USA
Posted on Friday, August 18, 2023
Clinical Veterinarian
Job Description
Under administrative direction, the Clinical Veterinarian provides professional service for the health and welfare of animals used in teaching and research at the university. Reports to the ASU Attending Veterinarian via the Associate Director of Veterinary Services
Job Family
Research & Laboratory
Department Name
Dept Animal Care Technologies
Full-Time/Part-Time
Full-Time
VP Code
KNOWLEDGE ENTERPRISE DEV
Grant Funded Position
This is not a grant funded position and is not contingent on future grant funding.
Salary Range
$84,240 - $120,000 per year, DOE
Close Date
45 days from posting
Essential Duties
Under the direction of the Attending Veterinarian, uses veterinary knowledge and skills to support university research and teaching endeavors.
Provides veterinary care to the animals being used in research and teaching.
Educates, trains, and provides support to research personnel on animal-related procedures relevant to their research needs.
Works with the Institutional Animal Care and Use Committee (IACUC) to ensure regulatory compliance.
Minimum Qualifications
In possession of a doctorate degree in Veterinary Medicine by the time of hire. Must be licensed to practice veterinary medicine in the United States. Possesses, or will obtain within one year of employment, a license to practice veterinary medicine in AZ and federal accreditation in order to issue health certificates.

Desired Qualifications
Experience in lab animal medicine, preferably within a university setting.
Health care and procedural experience with laboratory rodents and nonhuman primates.
Experience in many common surgical procedures used in animal research.
Has evidence of effective teamwork and group communication skills, as these are key elements in this environment.
Working Environment
Work activities are split between an office environment and a climate-controlled animal research setting, with essential precautions in place for safely working with the animals, biohazards, and chemicals.
This job may include extended periods of sitting at a desk, using a computer, standing, low-demand walking, bending, and reaching. Lifting, pushing, and pulling of up to 50 lbs. may be required.
A dynamic work environment may require the ability to quickly adjust priorities throughout the day.
The following post-offer screenings are required:
Physical exam and fit testing for an N-95 respirator
MMR and tetanus vaccinations
Negative TB test
Department Statement
The ASU animal use program is AAALAC International accredited and committed to providing services to over 90 principal investigators. There are five primary vivaria that house a diversity of species including fish, frogs, reptiles, birds, and mammals; however, the census is predominantly mice with a significant number of nonhuman primates. ASU is one of the most rapidly growing research universities with over $800 million in annual research expenditures, and the successful candidate will play a key role in supporting the growth of research that involves animal models.
ASU Statement
Arizona State University is a new model for American higher education, an unprecedented combination of academic excellence, entrepreneurial energy and broad access. This New American University is a single, unified institution comprising four differentiated campuses positively impacting the economic, social, cultural and environmental health of the communities it serves. Its research is inspired by real world application blurring the boundaries that traditionally separate academic disciplines. ASU serves more than 90,000 students in metropolitan Phoenix, Arizona, the nation's fifth largest city. ASU champions intellectual and cultural diversity, and welcomes students from all fifty states and more than one hundred nations across the globe.

ASU is a tobacco-free university. For details visit www.asu.edu/tobaccofree

AmeriCorps, Peace Corps, and other national service alumni are encouraged to apply.

Arizona State University is a VEVRAA Federal Contractor and an Equal Opportunity/Affirmative Action Employer. All qualified applicants will be considered without regard to race, color, sex, religion, national origin, disability, protected veteran status, or any other basis protected by law.
Employment Verification Statement
ASU conducts pre-employment screening which may include verification of work history, academic credentials, licenses, and certifications.
Background Check Statement
ASU conducts pre-employment screening for all positions which includes a criminal background check, verification of work history, academic credentials, licenses, and certifications. Employment is contingent upon successful passing of the background check.
Instructions to Apply
Application deadline is 3:00PM Arizona time on the date indicated.

Please include all employment information in month/year format (e.g., 6/88 to 8/94), job title, job duties and name of employer for each position.

Resume & Cover Letter should clearly illustrate how prior knowledge and experience meets the Minimum and Desired qualifications of this position.

ASU does not pay for travel expenses associated with interviews, unless otherwise indicated.

Only electronic applications are accepted for this position.