Maintenance Technician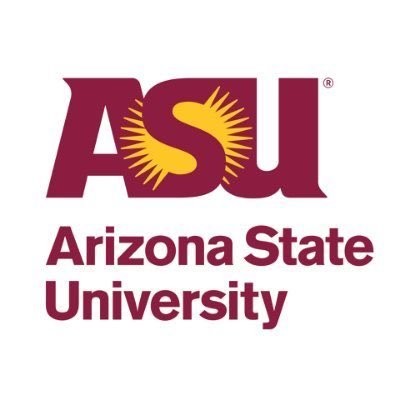 Arizona State University
Tempe, AZ, USA
Posted on Wednesday, August 23, 2023
Maintenance Technician
Job Description
Maintains and repairs mechanical equipment.
Job Family
Building & Equipment Maint
Department Name
PTS Ops Maintenance & FSS
Full-Time/Part-Time
Full-Time
VP Code
EVP BUSINESS & FINANCE
Grant Funded Position
This is not a grant funded position and is not contingent on future grant funding.
Salary Range
$20.25 per hour
Close Date
20-September-2023 - EXTENDED
Essential Duties
Maintains or repairs mechanical equipment such as custodial equipment, parking mechanisms, or bowling equipment. Performs preventative maintenance on equipment.
Uses power and hand tools to perform repair and maintenance work.
Maintains files and records on equipment.
Minimum Qualifications
Two years of general maintenance experience; OR, any equivalent combination of experience and/or education from which comparable knowledge, skills and abilities have been achieved.
Desired Qualifications
Demonstrated knowledge of basic maintenance repair and maintenance.
Experience in diagnosing problems in basic mechanical equipment.
Working Environment
Required to stand for varying lengths of time and walk distances outside to perform work which requires frequent bending, stooping, reaching, lifting, pushing, and pulling up to 25 pounds and working outside in extreme temperatures and in a dirty environment.
May be exposed to safety hazards and dangerous tools and equipment; safety precautions must be followed, including the use of safety equipment.
Department Statement
Parking and Transit Services (PTS) plays an integral role in support of the development of Arizona State University by managing the parking and commuter options on the four campuses. PTS manages a 24,000+ parking inventory system-wide and strongly encourages the use of more environmentally friendly transportation options by subsidizing programs such as intercampus shuttles, carpool, car-sharing, and public transit. These services assist ASU students, faculty, and staff in traveling to, around, and between campuses. PTS also provides ambassador and bike valet services to ensure a culture of safety for all pedestrians navigating the most populated campus areas. PTS employees work in a dynamic and rapidly expanding University department and enjoy the benefits, professional growth, and job satisfaction associated with working for this nationally recognized leader among public institutions and the model for the New American University.

At ASU, we care about our employees. We offer a total rewards package that includes:
AZ state school tuition reduction for employees and their dependents and spouse; all available on day one of employment.
Competitive wages.
Disability and leave program for income protection.
Employee assistance for confidential and free behavioral health services.
Generous accrual of paid sick and vacation time.
Low-cost dental, health, life, and vision insurance benefits; all available on day one of employment.
Paid adoption and fertility subsidies.
Paid time for professional development and volunteering.
Retirement programs with employer match; designed to promote long-term savings and provide income upon retirement.
Wellness program for preventative health education and screenings.
Wide variety of employee discounts through ASU partnerships.
More info can be found here: (
https://cfo.asu.edu/benefits
).
ASU Statement
Arizona State University is a new model for American higher education, an unprecedented combination of academic excellence, entrepreneurial energy and broad access. This New American University is a single, unified institution comprising four differentiated campuses positively impacting the economic, social, cultural and environmental health of the communities it serves. Its research is inspired by real world application blurring the boundaries that traditionally separate academic disciplines. ASU serves more than 100,000 students in metropolitan Phoenix, Arizona, the nation's fifth largest city. ASU champions intellectual and cultural diversity, and welcomes students from all fifty states and more than one hundred nations across the globe.

ASU is a tobacco-free university. For details visit https://wellness.asu.edu/explore-wellness/body/alcohol-and-drugs/tobacco

Arizona State University is a VEVRAA Federal Contractor and an Equal Opportunity/Affirmative Action Employer. All qualified applicants will receive consideration for employment without regard to race, color, religion, sex, sexual orientation, gender identity, national origin, disability, protected veteran status, or any other basis protected by law.

Notice of Availability of the ASU Annual Security and Fire Safety Report
In compliance with federal law, ASU prepares an annual report on campus security and fire safety programs and resources. ASU's Annual Security and Fire Safety Report is available online at https://www.asu.edu/police/PDFs/ASU-Clery-Report.pdf. You may request a hard copy of the report by contacting the ASU PD at 480-965-3456.

Relocation Assistance – For information about schools, housing child resources, neighborhoods, hospitals, community events, and taxes, visit https://cfo.asu.edu/az-resources.
Employment Verification Statement
ASU conducts pre-employment screening which may include verification of work history, academic credentials, licenses, and certifications.
Background Check Statement
ASU conducts pre-employment screening for all positions which includes a criminal background check, verification of work history, academic credentials, licenses, and certifications. Employment is contingent upon successful passing of the background check.
Fingerprint Check Statement
This position is considered safety/security sensitive and will include a fingerprint check. Employment is contingent upon successful passing of the fingerprint check.
Instructions to Apply
Application deadline is 3:00PM Arizona time on the date indicated.

Please include all employment information in month/year format (e.g., 6/88 to 8/94), job title, job duties and name of employer for each position.

Resume should clearly illustrate how prior knowledge and experience meets the Minimum and Desired qualifications of this position.

ASU does not pay for travel expenses associated with interviews, unless otherwise indicated.

Applicant must be eligible to work in the United States; ASU will not be a sponsor for this position.

Only electronic applications are accepted for this position.

IMPORTANT NOTE: What is the meaning of "equivalent combination" in the minimum qualifications? It means one year of higher education or 24 credit hours, is equal to one year of experience. For example, a four year Bachelor's degree is equal to four years of experience.