Director, Tribal Relations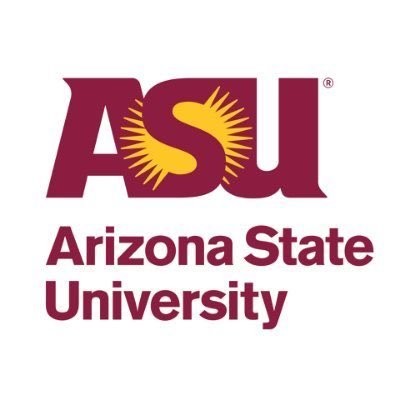 Arizona State University
Tempe, AZ, USA
Posted on Wednesday, August 23, 2023
Director, Tribal Relations
Job Description
Serves as primary liaison between the University and tribal nations/communities locally, regionally, and globally to develop partnerships and seek to embrace and connect with tribal communities enabling both success of American Indian students by providing a climate of cultural respect and inclusion, and research integrity when working with tribal nations, communities, and native people.
Department Name
Govt & Community Engagement
Full-Time/Part-Time
Full-Time
Grant Funded Position
This is not a grant funded position and is not contingent on future grant funding.
Salary Range
$75,500-$90,000 per year; DOE
Close Date
22-September-2023-REPOSTED
Essential Duties
Plans, develops, manages, and implements strategies focused on building and nurturing relationships with local, regional, national, and international tribal nations.
As a liaison and spokesperson, leads initiatives to promote ASUs relationship and goodwill with tribal leaders to foster and increase awareness for student success and full compliance with the research guidance provided in the Arizona Board of Regents (ABOR) tribal consultation policy (1-118).
Develops, prepares, executes, and monitors collaborative agreements between the University and tribal nations and communities.
Develops positions and communicates ASU's perspectives to tribal nations/communities; responds to issues/concerns affecting student engagement, academic success, and research.
Prepares and organizes forums and gatherings with tribal officials to exchange ideas and information impacting American Indian students.
Works in partnership with the Special Advisor to the President to assist the Office of American Indian initiatives. Gathers and analyzes data, and provides strategic guidance on issues and developments that impact the university; propose changes and drafts the University response when appropriate.
Prepares and presents materials and information sessions on ASU's tribal engagement strategy, mission, and values.
Supervises and assigns relevant responsibilities to support staff.
Performs other duties as assigned.
Minimum Qualifications
Bachelor's degree in a field appropriate to the area of assignment AND eight (8) years of related administrative experience, which includes five (5) years of supervisory experience; OR, Twelve (12) years of related administrative experience, which includes five (5) years of supervisory experience; OR, Any equivalent combination of education and/or experience from which comparable knowledge, skills and abilities have been achieved.
Desired Qualifications
Evidence of an advanced educational degree, JD, Master's degree, or another comparable credential preferred.
Experience in working on American Indian policy and/or with American Indian/Alaska Native tribal governments and/or communities. (3 years)
Experience in conducting research and writing reports on American Indian/Indigenous issues.
Demonstrated interest and experience in relevant policy work, including excellent legal and policy writing skills.
Experience working with, soliciting cooperation of, and dealing effectively with people at various levels and sectors, e.g., tribal representatives, faculty, funders, philanthropy, program directors, state and federal officials, consultants, etc.
Experienced at writing drafts of legislative proposals and preparing speeches, correspondence, and policy papers.
Experience serving on advisory committees in various capacities.
Experience working with Tribal government leadership.
Demonstrated working knowledge of Indigenous languages and cultural norms.
Demonstrated knowledge of management principles and practices.
Demonstrated knowledge of government and public affairs principles and practices.
Demonstrated knowledge in forming and maintain productive collaborations to develop consensus among diverse groups while addressing competing needs and interests.
Demonstrated knowledge of the customs, cultures, and sovereign status to tribal nations and communities.
Demonstrated knowledge of the principles of exemplary culturally appropriate customer service demonstrated through actively listening, acknowledging, and responding to every inquiry; taking ownership and resolving each concern or problem as appropriate; exhibiting professionalism and expertise in every interaction and engaging in professional development to meet expectations for service excellence.
Experience in analyzing issues and developing appropriate solutions.
Experience in establishing and maintaining effective interpersonal relationships with tribal leaders, staff, community members, native students, and other stakeholders.
Evidence of effective communication, particularly with diverse cultural norms.
Experience in working collaboratively in complex organization.
Experience in preparing and presenting information in a clear and concise manner.
Demonstrated working knowledge of grant-making, philanthropy, and sponsored project elements, including the development of narratives, deliverables, scope of work, budget, and evaluations.
Experience in organization and time management.
Experience in judgment and ability to function and multi-task under pressure.
Experience in interact with internal and external customers.
Experience in applying analytical, sound decision making and independent judgment.
Experience in convening and leading discussions and formulating a university response to policy opportunities.
Ability to maintain strict confidentiality of sensitive materials, activities, and initiatives.
Ability to stimulate changes in individual, institutional, and corporate behaviors to create a more sustainable environment.
Ability to lead by example in communicating, participating, and encouraging collaboration of the university's major initiatives, including sustainability, engineering, energy, and healthcare programs.
Working Environment
Activities are performed in an environmentally controlled office setting subject to extended periods of sitting, keyboarding, and manipulating a computer mouse; required to stand for varying lengths of time and walk moderate distances to perform work.
Activities involve travel, including site visits to rural and remote communities.
Frequent bending, reaching, lifting, pushing, and pulling up to 25 pounds.
Regular activities require ability to quickly change priorities which may include and/or are subject to resolution of conflicts.
Ability to clearly communicate in a cross-cultural context to perform essential functions.
ASU Statement
Arizona State University is a new model for American higher education, an unprecedented combination of academic excellence, entrepreneurial energy and broad access. This New American University is a single, unified institution comprising four differentiated campuses positively impacting the economic, social, cultural and environmental health of the communities it serves. Its research is inspired by real world application blurring the boundaries that traditionally separate academic disciplines. ASU serves more than 100,000 students in metropolitan Phoenix, Arizona, the nation's fifth largest city. ASU champions intellectual and cultural diversity, and welcomes students from all fifty states and more than one hundred nations across the globe.

ASU is a tobacco-free university. For details visit https://wellness.asu.edu/explore-wellness/body/alcohol-and-drugs/tobacco

Arizona State University is a VEVRAA Federal Contractor and an Equal Opportunity/Affirmative Action Employer. All qualified applicants will receive consideration for employment without regard to race, color, religion, sex, sexual orientation, gender identity, national origin, disability, protected veteran status, or any other basis protected by law.

Notice of Availability of the ASU Annual Security and Fire Safety Report
In compliance with federal law, ASU prepares an annual report on campus security and fire safety programs and resources. ASU's Annual Security and Fire Safety Report is available online at https://www.asu.edu/police/PDFs/ASU-Clery-Report.pdf. You may request a hard copy of the report by contacting the ASU PD at 480-965-3456.

Relocation Assistance – For information about schools, housing child resources, neighborhoods, hospitals, community events, and taxes, visit https://cfo.asu.edu/az-resources.
Employment Verification Statement
ASU conducts pre-employment screening which may include verification of work history, academic credentials, licenses, and certifications.
Background Check Statement
ASU conducts pre-employment screening for all positions which includes a criminal background check, verification of work history, academic credentials, licenses, and certifications. Employment is contingent upon successful passing of the background check.
Instructions to Apply
Application deadline is 3:00PM Arizona time on the date indicated.

Please include all employment information in month/year format (e.g., 6/88 to 8/94), job title, job duties and name of employer for each position.

Resume should clearly illustrate how prior knowledge and experience meets the Minimum and Desired qualifications of this position.

ASU does not pay for travel expenses associated with interviews, unless otherwise indicated.

Only electronic applications are accepted for this position.

IMPORTANT NOTE: What is the meaning of "equivalent combination" in the minimum qualifications? It means one year of higher education or 24 credit hours, is equal to one year of experience. For example, a four year Bachelor's degree is equal to four years of experience.