Event Security Officer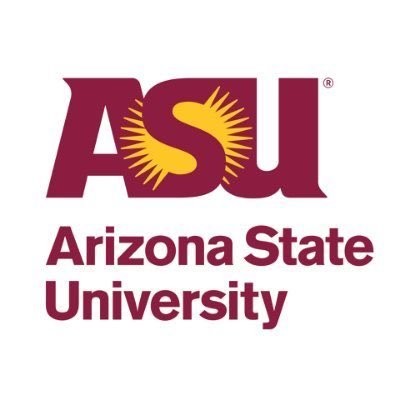 Arizona State University
Administration
Tempe, AZ, USA
Posted on Saturday, August 26, 2023
Event Security Officer
Job Description
ASU Gammage is seeking several part-time event security staff. This role assists in maintaining the security and safety of people and property in our venues and other assigned areas by patrolling on foot and enforcing department and university rules and regulations. The ideal candidates will provide a balance of following strict security protocol while maintaining a welcoming environment for all they encounter. This position reports to the Event Security Manager and is part time, hourly and requires a flexible work schedule to accommodate night, weekend and/or holiday events. This is an event-based position so there are no regular hours. This position does NOT require a guard card.
Department Name
ASU Gammage GA
Grant Funded Position
This is not a grant funded position and is not contingent on future grant funding.
Salary Range
$20.00 per hour
Close Date
Initial close date 07-September-2023. Applications will continue to be accepted and reviewed every two weeks until filled.
Essential Duties
Control access by ensuring all visitors/staff are properly wearing a valid credential while in secure areas.
Investigate and/or report hazards, unusual or suspicious circumstances to appropriate unit for correction or follow- up action; maintain contact with campus police.
Check doors and windows of buildings to ensure they are tightly closed and locked; keep notes in written log of any unlocked doors/windows; submit information to supervisor, which may include overnight shifts.
Observe activity and traffic in assigned area to enforce university rules/regulations; alert visitors of violations.
Patrol assigned areas on foot, checking for fire, vandalism, suspicious activity and hazards.
Unlock buildings/doors after checking identification & compliance with departmental and university policies.
Assist any persons in building or on grounds needing directions or campus information.
Escort people/property to desired destination when monies, documents or safety of property or persons are a concern.
Respond to alarms and dispatched calls; decide what actions to take based on situation, facts known and position limitations.
Complete and submit incident reports on all observed incidents.
May assist law enforcement officers with crowd control, parking and surveillance at all sizes of events.
Minimum Qualifications
One year experience in security field; OR, Any equivalent combination of experience and/or education from which comparable knowledge, skills and abilities have been achieved. Employee may be required to possess a valid US Driver's license of the appropriate class and required endorsements throughout employment.
Desired Qualifications
Knowledge of basic security, crowd management, event operations and fire inspection procedures.
Knowledge of proper radio procedures.
Skill in both verbal and written communication with ability to deescalate conflicts.
Skill in observing situations and decision making.
Experience in dealing with the public and providing high levels of customer service.
Experience in preparing reports and proofreading documents.
Working Environment
Daily exposure to external environmental conditions, responding to a variety of situations & potential hazards.
Use a computer and telephone.
Ability to quickly change priorities which may include and/or are subject to resolution of conflicts.
Ability to meet, greet and direct all visitors and staff.
Ability to respond quickly in an emergency situation.
Ability to clearly communicate to perform essential duties.
Regularly required to walk both short and moderate distances.
Frequent bending, reaching, lifting, pushing and pulling up to 50 lbs.
Department Statement
ASU Cultural Affairs is comprised of three units ASU Gammage, ASU 365 Community Union and ASU Kerr. Through the mission of Connecting Communities™ ASU Cultural Affairs makes an impact across the Valley of the Sun through the arts, entertainment, education and events.

ASU Gammage has been a top cultural destination in the Valley for more than 50 years. The Frank Lloyd Wright designed performing arts center located on the Tempe campus of Arizona State University is one of the largest university-based presenters of performing arts in the world and top touring market for Broadway. Home to the Desert Financial Broadway Across America - Arizona and Beyond series, the mission of Connecting Communities™ goes beyond the stage and programs and impacts the community through shared experiences in the arts.

ASU Cultural Affairs is committed to providing a welcoming, equitable and respectful environment for all in order to realize our mission of Connecting Communities™ through the arts, entertainment, education and events. Our core values serve as a guide for daring engagement, respectful dialogue and cross-collaboration. Learn more about our commitment and values at https://www.asugammage.com/about/asu-cultural-affairs-core-values

To learn about ASU Gammage, visit: asugammage.com/about
To learn about the ASU Charter and goals, visit: president.asu.edu/asu-mission-goals
ASU Statement
Arizona State University is a new model for American higher education, an unprecedented combination of academic excellence, entrepreneurial energy and broad access. This New American University is a single, unified institution comprising four differentiated campuses positively impacting the economic, social, cultural and environmental health of the communities it serves. Its research is inspired by real world application blurring the boundaries that traditionally separate academic disciplines. ASU serves more than 100,000 students in metropolitan Phoenix, Arizona, the nation's fifth largest city. ASU champions intellectual and cultural diversity, and welcomes students from all fifty states and more than one hundred nations across the globe.

ASU is a tobacco-free university. For details visit https://wellness.asu.edu/explore-wellness/body/alcohol-and-drugs/tobacco

Arizona State University is a VEVRAA Federal Contractor and an Equal Opportunity/Affirmative Action Employer. All qualified applicants will receive consideration for employment without regard to race, color, religion, sex, sexual orientation, gender identity, national origin, disability, protected veteran status, or any other basis protected by law.

Notice of Availability of the ASU Annual Security and Fire Safety Report
In compliance with federal law, ASU prepares an annual report on campus security and fire safety programs and resources. ASU's Annual Security and Fire Safety Report is available online at https://www.asu.edu/police/PDFs/ASU-Clery-Report.pdf. You may request a hard copy of the report by contacting the ASU PD at 480-965-3456.

Relocation Assistance – For information about schools, housing child resources, neighborhoods, hospitals, community events, and taxes, visit https://cfo.asu.edu/az-resources.
Employment Verification Statement
ASU conducts pre-employment screening which may include verification of work history, academic credentials, licenses, and certifications.
Background Check Statement
ASU conducts pre-employment screening for all positions which includes a criminal background check, verification of work history, academic credentials, licenses, and certifications. Employment is contingent upon successful passing of the background check.
Instructions to Apply
Application deadline is 3:00PM Arizona time on the date indicated.

Please include all employment information in month/year format (e.g., 6/88 to 8/94), job title, job duties and name of employer for each position.

Resume should clearly illustrate how prior knowledge and experience meets the Minimum and Desired qualifications of this position.

ASU does not pay for travel expenses associated with interviews, unless otherwise indicated.

Only electronic applications are accepted for this position.

IMPORTANT NOTE: What is the meaning of "equivalent combination" in the minimum qualifications? It means one year of higher education or 24 credit hours, is equal to one year of experience. For example, a four year Bachelor's degree is equal to four years of experience.