Web Content Comm Administrator, Designer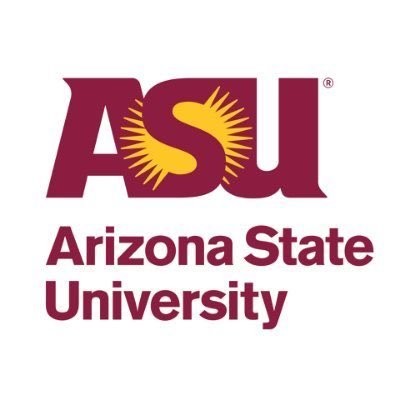 Arizona State University
Design
Washington, DC, USA
Posted on Saturday, August 26, 2023
Web Content Comm Administrator, Designer
Off-Campus: Washington, D. C.
Web Content Comm Administrator
Job Description
The McCain Institute is a nonpartisan organization inspired by Senator John McCain and his family's dedication to public service. We are part of Arizona State University and based in Washington, D.C. Our programs advance democracy and human rights, empower character-driven leaders, combat human trafficking, and prevent targeted violence. Our unique power to convene leaders across the global political spectrum enables us to make a real impact on the world's most pressing challenges. Our goal is action, not talk, and like Senator McCain, we are fighting to create a free, safe, and just world for all.
The McCain Institute, a part of Arizona State University, seeks a Web Content Designer. Collaborating with and reporting to the Director of Communications, this position will assist in the design, creation, development, enhancement, and maintenance of web content, tools, functionality, and brand standards of the McCain Institute website.
This position is based in Washington, DC, and is eligible for a hybrid work schedule or fully remote schedule.
Job Family
Publishing, Printing & Repro
Department Name
McCain Inst Intl Leadership
Full-Time/Part-Time
Full-Time
VP Code
KNOWLEDGE ENTERPRISE DEV
Grant Funded Position
This is a grant funded position. Continuation is contingent on future grant funding.
Salary Range
$65,685 - $72,000 per year; DOE
Close Date
13-September-2023
Essential Duties
Creates content templating/wireframes, implements designs, and manages the technical aspects of implementing a standards-based user experience within WordPress Elementor.
Makes requested website content and design edits using Elementor.
Creates design and updates content for the website's Impact Report page on a quarterly basis.
Creates visually appealing digital assets including infographics, maps, moving elements, etc. for the website following the McCain Institute brand guidelines.
Fixes technical issues/bugs across the site in a timely manner.
Deploys and maintains Search Engine Optimization strategies such as meta tags across the site.
Identifies areas of enhancement and technical growth across the site.
Collects website analytics and makes enhancement recommendations on a quarterly basis.
Recommends and applies web application accessibility and security best practices and standards.
Collaborates with the McCain Institute's website agency for major content edits and technical issues.
Effectively communicates with team members and participates in weekly planning meetings.
Participates in professional development planning; and
Other responsibilities as assigned.
Minimum Qualifications
Bachelor's degree in Communication, Journalism, Public Relations, Marketing, Graphic Design, or a related field AND three years of communication/marketing experience; OR, Seven years of communications/marketing experience; OR, Any equivalent combination of education and/or experience from which comparable knowledge, skills and abilities have been achieved.
Desired Qualifications
Experience with WordPress and Elementor editing.
Experience with HTML, Javascript, and CSS.
Demonstrated knowledge of Search Engine Optimization management.
Demonstrated knowledge of graphic design fundamental skills with a strong portfolio.
Demonstrated knowledge of color theory, image composition, and typography.
Demonstrated knowledge of UI/UX principles.
Experience with Adobe Creative Cloud or Canva.
Demonstrated knowledge with digital photo editing.
Experience in work that requires attention to detail
Experience working in a deadline-driven, collaborative environment.
Working Environment
Activities are performed in an environmentally controlled office setting subject to extended periods of sitting, keyboarding, and manipulating a computer mouse.
Visual acuity and manual dexterity associated with daily use of desktop computer; bending, stooping, reaching, and lifting up to 20 pounds.
Ability to communicate to perform essential duties.
Regular activities require the ability to quickly set and change priorities which may include and/or are subject to the resolution of conflicts.
Department Statement
At the McCain Institute at Arizona State University, we aren't a think tank–we're an action tank. Inspired by the legacy of Senator John McCain and his family, the McCain Institute fights to advance freedom, prosperity, security, and human dignity for the benefit of all Americans and the world. Our work is anchored by three core beliefs: securing democracy and alliances, promoting human rights and protecting the vulnerable, and advancing character-driven leadership in our own communities and around the world.

At McCain Institute, we are dedicated to building a diverse, inclusive, and authentic workplace, so if you're excited about this role but your past experience doesn't align perfectly, we encourage you to apply anyway. We value your unique background and perspective, and you may be just the right candidate for this position or other roles on our team.

Learn more at www.mccaininstitute.org/
ASU Statement
Arizona State University is a new model for American higher education, an unprecedented combination of academic excellence, entrepreneurial energy and broad access. This New American University is a single, unified institution comprising four differentiated campuses positively impacting the economic, social, cultural and environmental health of the communities it serves. Its research is inspired by real world application blurring the boundaries that traditionally separate academic disciplines. ASU serves more than 100,000 students in metropolitan Phoenix, Arizona, the nation's fifth largest city. ASU champions intellectual and cultural diversity, and welcomes students from all fifty states and more than one hundred nations across the globe.

COVID-19 Vaccination Requirements: Arizona State University is a federal contractor and subject to federal regulations which may require you to produce a record of a COVID-19 vaccination. For questions about medical or religious accommodations, please visit the Office of Diversity, Equity and Inclusion's webpage.

ASU is a tobacco-free university. For details visit https://wellness.asu.edu/explore-wellness/body/alcohol-and-drugs/tobacco

Arizona State University is a VEVRAA Federal Contractor and an Equal Opportunity/Affirmative Action Employer. All qualified applicants will receive consideration for employment without regard to race, color, religion, sex, sexual orientation, gender identity, national origin, disability, protected veteran status, or any other basis protected by law.

Notice of Availability of the ASU Annual Security and Fire Safety Report
In compliance with federal law, ASU prepares an annual report on campus security and fire safety programs and resources. ASU's Annual Security and Fire Safety Report is available online at https://www.asu.edu/police/PDFs/ASU-Clery-Report.pdf. You may request a hard copy of the report by contacting the ASU Police Department at 480-965-3456.

Relocation Assistance – For information about schools, housing child resources, neighborhoods, hospitals, community events, and taxes, visit https://cfo.asu.edu/az-resources.
Employment Verification Statement
ASU conducts pre-employment screening which may include verification of work history, academic credentials, licenses, and certifications.
Fingerprint Check Statement
This position is considered safety/security sensitive and will include a fingerprint check. Employment is contingent upon successful passing of the fingerprint check.
Instructions to Apply
Application deadline is 3:00PM Arizona time on the date indicated.

Please include all employment information in month/year format (e.g., 6/88 to 8/94), job title, job duties and name of employer for each position.

Resume should clearly illustrate how prior knowledge and experience meets the Minimum and Desired qualifications of this position.

ASU does not pay for travel expenses associated with interviews, unless otherwise indicated.

Only electronic applications are accepted for this position.

IMPORTANT NOTE: What is the meaning of "equivalent combination" in the minimum qualifications? It means one year of higher education or 24 credit hours, is equal to one year of experience. For example, a four year Bachelor's degree is equal to four years of experience.