Corporate Partner Financial Analyst Sr.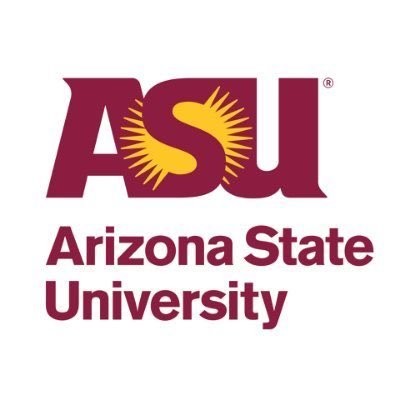 Arizona State University
IT, Accounting & Finance
Tempe, AZ, USA
Posted on Tuesday, August 29, 2023
Corporate Partner Financial Analyst Sr.
Job Description
ASU Student Business Services seeks a Corporate Partner Financial Analyst Sr. to handle various responsibilities related to managing third-party programs or agreements with corporate partners. This position will oversee custom billing processes and work closely with financial aid and other departments to ensure accurate award billing and prepare required reporting on a routine basis. Qualified and ideal candidate will possess proactive approach to learning, strong communication skills, financial analysis experience and background working with Peoplesoft or similar student account information system.

A successful candidate, not presently employed within Financial Services, will be paid a signing bonus of $750 and a $1,250 bonus after completing six months of employment with the department.

Job Family
Finance & Accounting
Department Name
SBS Studnt Fin-Coll Support
Full-Time/Part-Time
Full-Time
VP Code
EVP BUSINESS & FINANCE
Grant Funded Position
This is not a grant funded position and is not contingent on future grant funding.
Salary Range
$63,000 per year
Close Date
11-September-2023
Essential Duties
Acts as a point of contact between Student Business Services and the corporate sponsoring organizations. Will communicate and collaborate with these entities to ensure smooth financial operations and resolve any issues that may arise.
Utilizes query software to retrieve and analyze data from University warehouse and A/R system. Strong candidate will have the ability to correlate and compare query results with student account information to ensure accuracy. Must also be able to understand and interpret university policies and how it affects billing.
Prepares routine reporting relating to enrollment and financial aid award information for the corporate sponsor organization
Generates invoices or billing statements for the sponsoring organizations based on the agreed-upon terms and conditions. Additionally, must maintain accurate records of financial transactions and track payments received.
Provides leadership to other Student Business Services staff also assisting with corporate partner student accounts and works closely with Financial Aid to review and adjust award information when necessary.
Collaborates with upper management to address student account discrepancies and resolve. Also, must proactively brainstorm with other university leadership how to address requirements or concerns of corporate sponsoring organizations and related agreements.
Offers student support to those students participating in corporate sponsorship. When necessary, communicates with students via e-mail to help students understand financial aspects of their programs, answer questions and concerns related to billing and awards.
Minimum Qualifications
Bachelor's Degree in Accounting, Finance, or related areas (or a Bachelors' Degree with advanced accounting coursework) AND four years of auditing, cost accounting and/or financial analysis experience; OR, Master's Degree in Accounting, Finance, or Business Administration or Certified Public Accountant or Certified Management Accountant AND three years of auditing, cost accounting and/or financial analysis experience; OR, any equivalent combination of experience and/or education from which comparable knowledge, skills and abilities have been achieved.
Desired Qualifications
Experience in preparing detailed and complex reports utilizing data warehouse/storage and retrieval systems such as MS access or other query software.
Experience with Peoplesoft or other similar student information systems.
Evidence of effective communication skills.
Experience in a university setting and/or familiarity with federal regulations pertaining to student information and tuition reporting requirements.
Working Environment
Activities are performed in an environmentally controlled office setting subject to extended periods of sitting, keyboarding, and manipulating a computer mouse.
Required to stand/sit for varying lengths of time and travel moderate distances to perform work.
Regular use of standard office equipment including but not limited to: computer workstation/laptop, printer, copier, and associated computer/technology peripherals.
Hybrid work schedule is available after training period is complete.
Department Statement
Student Business Services provides accounting functions in the areas of Student Accounts, Cashiering Services, Collections, Tuition Assessment, Third Party Billing and Treasury Management.
ASU Statement
Arizona State University is a new model for American higher education, an unprecedented combination of academic excellence, entrepreneurial energy and broad access. This New American University is a single, unified institution comprising four differentiated campuses positively impacting the economic, social, cultural and environmental health of the communities it serves. Its research is inspired by real world application blurring the boundaries that traditionally separate academic disciplines. ASU serves more than 90,000 students in metropolitan Phoenix, Arizona, the nation's fifth largest city. ASU champions intellectual and cultural diversity, and welcomes students from all fifty states and more than one hundred nations across the globe.

ASU is a tobacco-free university. For details visit www.asu.edu/tobaccofree

AmeriCorps, Peace Corps, and other national service alumni are encouraged to apply.

Arizona State University is a VEVRAA Federal Contractor and an Equal Opportunity/Affirmative Action Employer. All qualified applicants will be considered without regard to race, color, sex, religion, national origin, disability, protected veteran status, or any other basis protected by law.
Employment Verification Statement
ASU conducts pre-employment screening which may include verification of work history, academic credentials, licenses, and certifications.
Background Check Statement
ASU conducts pre-employment screening for all positions which includes a criminal background check, verification of work history, academic credentials, licenses, and certifications. Employment is contingent upon successful passing of the background check.
Fingerprint Check Statement
This position is considered safety/security sensitive and will include a fingerprint check. Employment is contingent upon successful passing of the fingerprint check.
Instructions to Apply
Application deadline is 3:00PM Arizona time on the date indicated.

All applicants are to include a cover letter and resume.

Please include all employment information in month/year format (e.g., 6/88 to 8/94), job title, job duties and name of employer for each position.

Resume should clearly illustrate how prior knowledge and experience meets the Minimum and Desired qualifications of this position.

Applicant must be eligible to work in the United States; ASU Student Business Services Department will not be a sponsor for this position.

ASU does not pay for travel expenses associated with interviews, unless otherwise indicated.

Only electronic applications are accepted for this position.

IMPORTANT NOTE: What is the meaning of "equivalent combination" in the minimum qualifications? It means one year of higher education or 24 credit hours, is equal to one year of experience. For example, a four year Bachelor's degree is equal to four years of experience.