Mgr Budget Planning & Ops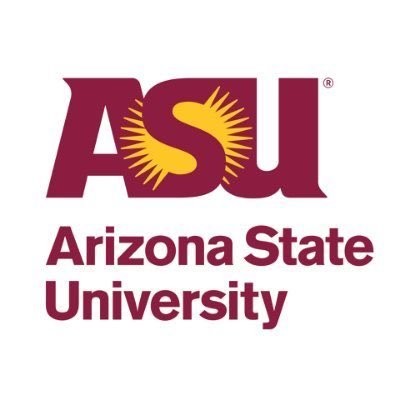 Arizona State University
Accounting & Finance, Operations
Tempe, AZ, USA
Posted on Wednesday, August 30, 2023
Mgr Budget Planning & Ops
Mgr Budget Planning & Ops
Job Description

As Manager, Budget Planning and Operations, you are a primary driver in critical internal and external budget production and reporting. You serve as budget liaison to administrative/Vice President ("VP") units as assigned, supporting chief business officers through ASU's internal annual budgeting, quarterly forecasting, and mid-year CFO financial review processes. You take ownership of key deliverables for the Arizona Board of Regents (ABOR), Joint Legislative Budget Committee (JLBC), and Governor's Office of Strategic Planning and Budgeting (OSPB) throughout the fiscal year. You contribute to development of OPB policies, processes, and best practices, and you offer meaningful perspective to OPB management for the purposes of decision making, goal setting, and strategic planning.

This position reports to the Senior Director, Budget Planning and Operations (BPO) and provides an opportunity for a hybrid work schedule, currently set at 60% in-office and 40% remote.



Job Family
Budget & Planning
Department Name
Office of Planning & Budget
Full-Time/Part-Time
Full-Time
VP Code
EVP BUSINESS & FINANCE
Grant Funded Position
This is not a grant funded position and is not contingent on future grant funding.
Salary Range
Depends on experience
Close Date
26-September-2023
Essential Duties
Supervising and other areas of responsibility
You will have the opportunity to share your experience and skills as a supervisor to one or more full-time staff, student employees and fellowship program scholars. You set the agenda for your team - identifying, prioritizing, and executing on goals and deliverables in your areas of responsibility. You use effective interpersonal, oral, and written communication skills, including the ability to speak and write with clarity and precision, to obtain and convey information related to your assigned budget units. You demonstrate a degree of comfort and professionalism in regular interactions with mid- and senior-level administrators of the university. You take initiative, demonstrate resourcefulness, and display a sense of urgency in fulfilling commitments. You build trust and effective working relationships by communicating in an open manner and following through on commitments. You handle conflict and difficult situations in a professional way, working towards consensus.

Serving as internal budget liaison
As a leader within OPB's Liaison group, you manage your team's portfolio of budget units, developing clear and consistent practices for OPB to best support the ASU enterprise. In particular, you are the primary relationship manager and point of contact in OPB for your assigned administrative/VP area budget units, which are highly complex and sensitive in nature. In support of both your team's budget units and the CFO, you perform work to support central resource planning, annual budgeting, mid-year forecasting, and mid-year CFO financial review processes. Your team prepares cost and budget unit variance analyses, develops revenue and expense forecasts, analyzes trends, and compiles commitment analyses. As needed, you perform financial account reconciliations, financial statement analysis, and transaction research to support unit planning efforts and executive decision-making. To facilitate the allocation of central university resources to ASU administrative/VP area budget units, you are responsible for budgeting, forecasting, and processing financial transactions from your assigned central university accounts, which are complex and detailed in nature. You employ technical knowledge of Adaptive Planning and Workday FMS to develop data-driven solutions to the financial, operational, or strategic issues facing your assigned budget units.

Supporting external budget reporting
You have process ownership of the development and presentation of ASU's annual operating budget and tuition proposal submissions to ABOR as well as ASU's legislative budget request submission to the State of Arizona. You develop a familiarity with, and understanding of, Board and legislative policies, practices, terminology, and allocation methodologies to ensure financial compliance with University/Board policies and procedures and applicable legal rules and regulations. As needed, you draw insight from budget, planning, and financial data from a variety of sources to assist with ad hoc reports, memoranda, and analyses as requested by ABOR, JLBC, and OSPB. You demonstrate knowledge and application of strategic and financial planning/modeling principles, methods, and practices into your work to best support OPB's external budget reporting and production. You collaborate with your counterparts in other departments and units as needed to facilitate the collection of unit financial estimates, budgets, forecasts, or other information for use in external processes.

Minimum Qualifications
Bachelor's degree in finance, business, public administration, public policy, economics, higher education administration, or related field.
Three (3) years of experience in budgeting, forecasting, financial analysis, OR any equivalent combination of experience and/or education from which comparable knowledge, skills and abilities have been achieved.
Expertise in using Microsoft Office applications, with advanced use of Excel, Word, and PowerPoint.
Desired Qualifications
Evidence of a Master's degree in related field, such as finance, business, public administration, public policy, economics, higher education administration.
Five (5) years relevant work experience in budgeting, forecasting, or financial analysis in the public or nonprofit sectors (preferably in higher education) and one (1) year of supervisory experience.
Experience using enterprise resource planning applications, including general ledger and budget applications (e.g., Workday Adaptive Planning, Workday FMS, PeopleSoft).
Working Environment
Activities are performed in an environmentally controlled office setting subject to extended periods of sitting, keyboarding, and manipulating a computer mouse.
Required to stand for varying lengths of time and walk moderate distances to perform work.
Frequent bending, reaching, lifting, pushing and pulling up to 25 pounds.
Regular activities require ability to quickly change priorities which may include and/or are subject to resolution of conflicts.
Effective communication to perform essential functions.
Regular use of standard office equipment including, but not limited to: computer workstation/laptop (keyboard, monitor, mouse), printer, fax, calculator, copier, telephone and associated computer/technology peripherals.

Department Statement
About Arizona State University

ASU is the largest, fastest-growing, and most innovative university in the United States. Serving over 140,000 learners, the university is guided by its Charter, which focuses on inclusion, innovation, and measurable results for students, our community, the nation, and the world. ASU has been named the nation's most innovative university for the eighth consecutive year by U.S. News & World Report.

About the Office of Planning and Budget

We serve the ASU Public Enterprise by facilitating resource planning and allocation and by delivering comprehensive analysis to support decision making, promote financial health, and advance the values of the ASU Charter. OPB also provides financial information and regular reporting to the Arizona Joint Legislative Budget Committee, Governor's Office of Strategic Planning and Budgeting, and the Arizona Board of Regents.

At OPB, we share a common set of values that guide our work and collaboration:

We are better together.
Embracing different perspectives and strengths; fostering and maintaining positive relationships; collaborating early and often.

We proceed with care.
Acting with integrity in our interactions and operations; building trust through a strong commitment to transparency, openness, and accountability.

We are intellectually curious.
Exploring new information and opportunities and creating innovative material and approaches; sharing knowledge and ideas and solicit input at all levels.

We translate information into stories.
Synthesizing complex data and concepts; zooming in on the critical details and panning out to consider the implications to resource availability

ASU Statement
Arizona State University is a new model for American higher education, an unprecedented combination of academic excellence, entrepreneurial energy and broad access. This New American University is a single, unified institution comprising four differentiated campuses positively impacting the economic, social, cultural and environmental health of the communities it serves. Its research is inspired by real world application blurring the boundaries that traditionally separate academic disciplines. ASU serves more than 100,000 students in metropolitan Phoenix, Arizona, the nation's fifth largest city. ASU champions intellectual and cultural diversity, and welcomes students from all fifty states and more than one hundred nations across the globe.

ASU is a tobacco-free university. For details visit https://wellness.asu.edu/explore-wellness/body/alcohol-and-drugs/tobacco

Arizona State University is a VEVRAA Federal Contractor and an Equal Opportunity/Affirmative Action Employer. All qualified applicants will receive consideration for employment without regard to race, color, religion, sex, sexual orientation, gender identity, national origin, disability, protected veteran status, or any other basis protected by law.

Notice of Availability of the ASU Annual Security and Fire Safety Report
In compliance with federal law, ASU prepares an annual report on campus security and fire safety programs and resources. ASU's Annual Security and Fire Safety Report is available online at https://www.asu.edu/police/PDFs/ASU-Clery-Report.pdf. You may request a hard copy of the report by contacting the ASU Police Department at 480-965-3456.

Relocation Assistance – For information about schools, housing child resources, neighborhoods, hospitals, community events, and taxes, visit https://cfo.asu.edu/relocation-services.
Employment Verification Statement
ASU conducts pre-employment screening which may include verification of work history, academic credentials, licenses, and certifications.
Fingerprint Check Statement
This position is considered safety/security sensitive and will include a fingerprint check. Employment is contingent upon successful passing of the fingerprint check.
Instructions to Apply
Application deadline is 3:00PM Arizona time on the date indicated.

Please include all employment information in month/year format (e.g., 6/88 to 8/94), job title, job duties and name of employer for each position.

Resume should clearly illustrate how prior knowledge and experience meets the Minimum and Desired qualifications of this position.

ASU does not pay for travel expenses associated with interviews, unless otherwise indicated.

Applicant must be eligible to work in the United States; ASU will not be a sponsor for this position.

Only electronic applications are accepted for this position.

IMPORTANT NOTE: What is the meaning of "equivalent combination" in the minimum qualifications? It means one year of higher education or 24 credit hours, is equal to one year of experience. For example, a four year Bachelor's degree is equal to four years of experience.