Manager Laboratory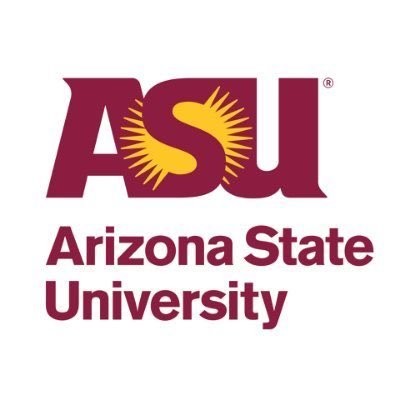 Arizona State University
Fairfax, VA, USA
Posted on Thursday, August 31, 2023
Manager Laboratory
Job Description
The Microbial Biosignatures Lab at ASU New College (within the School of Mathematical and Natural Sciences on ASU's West campus) seeks a highly motivated, self-directed, creative, and collaborative scientist to serve as its Lab Manager. In this role, the Lab Manager will work closely with the lab PI to discover and elucidate microbiome-level biosignatures that underpin human and environmental health. For example, the laboratory is currently engaged in collaborative research projects with the Mayo Clinic and Phoenix Children's Hospital that examine the role of the human microbiome, vitamin D, and neurotransmitters in gastrointestinal illnesses, including Irritable Bowel Syndrome (IBS) and pediatric Inflammatory Bowel Disorder (IBD). The lab also continues to pioneer new, rapid mass spectrometry-enabled techniques to characterize individual microorganisms and microbial mixtures/communities. The Lab Manager will lead and coordinate daily operations of the lab that include: protocol development and IRB coordination; design, execution, and analysis of data from experiments; co-author grants and publications; provide guest lectures in undergraduate life science/microbiology courses; supervise laboratory staff, including undergraduate and graduate student researchers; supply ordering and inventory; biosafety training and oversight.

The position is a full-time staff position with an anticipated start date between 10/1/2023 and 12/1/2023. Salary range is dependent on experience, with associated University benefits. Unofficial transcripts may be requested during hiring process.

DAYS AND SCHEDULE: Varies. Normally 40 hours M-F; some evenings and weekends.

Job Family
Research & Laboratory
Department Name
Math & Natural Sciences
Full-Time/Part-Time
Full-Time
VP Code
PROVOST/WEST CAMPUS
Grant Funded Position
This is not a grant funded position and is not contingent on future grant funding.
Salary Range
$60,000 - $75,000 per year, DOE
Close Date
29-September 2023
Essential Duties
Conduct microbiology and molecular biology-based experiments as required to meet the goals of existing projects and as identified by the laboratory PI
Supervise and coordinate routine work of research personnel, including undergraduate researchers
Contribute and analyze data for research publications, grants, and grant reports
Support work to draft manuscripts for publication reporting results of original research
Support work to draft grant applications for external funding to augment existing projects, and to advance projects in new directions
Operate and maintain specialized laboratory equipment such as a MALDI-TOF mass spectrometer, thermal cyclers, agarose gel equipment, spectrophotometers, power supplies, cryogenic freezers, and computer workstations; analyze complex datasets, including MALDI-TOF spectra, genomic, metabolomics, metagenomics data, and phylogenetic data, using appropriate computer software and statistics
Prioritize and coordinate the use of laboratory space and equipment
Maintain and preserve bacterial freezer stock cultures and other biological samples
Maintain detailed records of research operations in a laboratory notebook
Order supplies as required to support microbiology, molecular biology and biochemistry experiments
Work as part of research team to preserve the organization, cleanliness, and biosafety of a BSL-2 laboratory and associated common laboratory space
Support maintenance and updating of a dynamic, engaging laboratory webpage highlighting current research projects, researchers, products, opportunities, and publications
Minimum Qualifications
Master's degree in the area of the scientific discipline and four (4) years of related experience which includes two (2) years laboratory management experience in a research setting; OR, Bachelor's degree in the area of the scientific discipline and six (6) years of related experience which includes two (2) years laboratory management experience in a research setting; OR, Any equivalent combination of experience and/or education from which comparable knowledge, skills, and abilities have been achieved.
Desired Qualifications
Demonstrated commitment to working successfully with a diverse student population, including first- generation college students
Experience with molecular approaches to microbial biosignature characterization, including techniques in microbial community fingerprinting (e.g., 16S rDNA PCR, qPCR, genomics, metagenomics, metabolomics, and/or mass spectrometry-enabled (particularly MALDI- TOF) approaches)
Fluency in computational tools to facilitate rigorous, quantitative microbiome analysis (such as Nephele, Calypso, QIIME2, R, and/or other appropriate microbiome data analysis software packages)
Experience and/or interest in development of undergraduate laboratory course exercises/curricula that introduce students to state-of-the-art research tools
Evidence of a degree in a relevant field
Working Environment
Activities are performed in an environmentally controlled office and laboratory setting subject to extended periods of sitting, keyboarding, and manipulating a computer mouse; required to stand for varying lengths of time and walk moderate distances to perform work.
Frequent bending, reaching, lifting, pushing and pulling up to 25 pounds.
Regular activities require ability to quickly change priorities, which may include and/or are subject to resolution of conflicts.
Ability to clearly communicate to perform essential functions.
Regular use of standard office equipment including, but not limited to: computer workstation/laptop (keyboard, monitor, mouse), printer, calculator, copier, telephone and associated computer/technology peripherals.
ASU Statement
Arizona State University is a new model for American higher education, an unprecedented combination of academic excellence, entrepreneurial energy and broad access. This New American University is a single, unified institution comprising four differentiated campuses positively impacting the economic, social, cultural and environmental health of the communities it serves. Its research is inspired by real world application blurring the boundaries that traditionally separate academic disciplines. ASU serves more than 100,000 students in metropolitan Phoenix, Arizona, the nation's fifth largest city. ASU champions intellectual and cultural diversity, and welcomes students from all fifty states and more than one hundred nations across the globe.

COVID-19 Vaccination Requirements: Arizona State University is a federal contractor and subject to federal regulations which may require you to produce a record of a COVID-19 vaccination. For questions about medical or religious accommodations, please visit the Office of Diversity, Equity and Inclusion's webpage.

ASU is a tobacco-free university. For details visit https://wellness.asu.edu/explore-wellness/body/alcohol-and-drugs/tobacco

Arizona State University is a VEVRAA Federal Contractor and an Equal Opportunity/Affirmative Action Employer. All qualified applicants will receive consideration for employment without regard to race, color, religion, sex, sexual orientation, gender identity, national origin, disability, protected veteran status, or any other basis protected by law.

Notice of Availability of the ASU Annual Security and Fire Safety Report
In compliance with federal law, ASU prepares an annual report on campus security and fire safety programs and resources. ASU's Annual Security and Fire Safety Report is available online at https://www.asu.edu/police/PDFs/ASU-Clery-Report.pdf. You may request a hard copy of the report by contacting the ASU Police Department at 480-965-3456.

Relocation Assistance – For information about schools, housing child resources, neighborhoods, hospitals, community events, and taxes, visit https://cfo.asu.edu/az-resources.
Employment Verification Statement
ASU conducts pre-employment screening which may include verification of work history, academic credentials, licenses, and certifications.
Background Check Statement
ASU conducts pre-employment screening for all positions which includes a criminal background check, verification of work history, academic credentials, licenses, and certifications. Employment is contingent upon successful passing of the background check.
Instructions to Apply
Application deadline is 3:00PM Arizona time on the date indicated.

Please include all employment information in month/year format (e.g., 6/88 to 8/94), job title, job duties and name of employer for each position.

Resume should clearly illustrate how prior knowledge and experience meets the Minimum and Desired qualifications of this position.

ASU does not pay for travel expenses associated with interviews, unless otherwise indicated.

Only electronic applications are accepted for this position.

IMPORTANT NOTE: What is the meaning of "equivalent combination" in the minimum qualifications? It means one year of higher education or 24 credit hours, is equal to one year of experience. For example, a four year Bachelor's degree is equal to four years of experience.