Research Advancement Admin Sr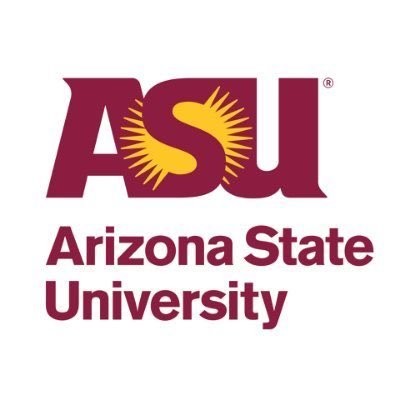 Arizona State University
Tempe, AZ, USA
Posted on Thursday, August 31, 2023
Research Advancement Admin Sr
Research Advancement Admin Sr
Job Description
The School of Life Sciences (SOLS) seeks a dynamic and driven pre-award research administrator for the Research Advancement Administrator Sr. role. In this position, you will be a vital contributor towards SOLS' mission to improve life by stimulating scientific discovery and solving critical problems at the intersection of the life sciences and society.

The Research Advancement Administrator Sr. (RA) will provide proposal preparations and guidance for research investigators applying for sponsored funding from federal, state, foundation, and industry sponsors. Through providing a high level of customer service and adept project management, RA works collaboratively with research investigators, collaborators, and administrators to develop competitive and compliant proposals.

Flexible Work Options

ASU is a diverse enterprise with various work and learning modes, locations, and a commitment to sustainability, innovation, and employee work-life balance. We are determined to maintain our position as an employer of choice in a competitive labor market; as such, the following options may be offered depending on department needs:

Alternative work schedules can include four 10-hour workdays in a workweek; a nine-day, 80-hour schedule over two workweeks for exempt employees only; and staggered start and stop times.

Hybrid work is an arrangement where employees spend a minimum of 60% of their regular workweek at their primary ASU work location. Dean or vice president-level approval is required.

Fully Remote Work is an arrangement where employees spend less than 60% of their regular workweek at a regularly assigned ASU work location. Executive vice president-level approval is required.


Job Family
Research Operations
Department Name
Sols Administration & Faculty
Full-Time/Part-Time
Full-Time
Grant Funded Position
This is not a grant funded position and is not contingent on future grant funding.
Salary Range
$60,000- $75,000 per year; DOE
Close Date
27-September-2023-EXTENDED
Essential Duties
Reviewing funding announcements, preparing checklists, and offering guidance to PIs on eligibility and sponsor requirements.
Serving as the key liaison between ORSPA, SOLS, Colleges and Centers regarding all research administration questions. Contacting sponsors for clarification of application guidelines.
Drafting and revising complex budgets and budget justifications in conjunction with PI/Unit.
Assisting with the preparation of proposal documents in conjunction with the PI including budgets, budget justifications, support documents, biosketches, etc.
Preparing current and pending & other support documents according to sponsor guidelines and in reference to current proposal/award information to ensure accurate reporting and PI certification.
Assisting collaborators and subrecipients with questions related to completing required documentation (e.g., budgets, scope of work, and other ASU required documentation).
Preparing and routing all internal forms for approvals using information provided by PI/Unit. Verifying and obtaining approvals for sponsor required cost-sharing.
Preparing and completing sponsor required application forms. Uploading files and application forms within university's and sponsors' electronic submission portals.
Reviewing all proposal documents and application forms for compliance with sponsor guidelines and university requirements. Responding and advising PI about required and suggested revisions for any non-compliant items.
Submitting finalized proposal applications to the Office of Research and Sponsored Project Administration (ORSPA) for review, signature, and transmittal to sponsor.
Acting as administrative resource to research investigators and ORSPA staff to resolve problems and correct errors in proposal data.
Assisting with post-submission action items requested by the sponsor (e.g., Just-in-Time requests, revised budgets, scope of work, additional certifications, current & pending and other support documents, etc.).
Assisting ASU research investigators with letters of intent, pre-proposals, supplements, and renewals including preparation of preliminary budgets, personnel documents, and administrative forms.
Responding to inquiries (students, faculty, staff, KED, ORSPA, etc.) in a timely manner using effective interpersonal communication, critical thinking and problem-solving skills and methods as appropriate to address questions and/or concerns.
Maintaining detailed and accurate records within SOLS record retention system following established processes and procedures.
Supporting and assisting with pre-award and research development programming (e.g., pre-award office hours, training events, workshops, presentations, and grant-related communications, etc.).
Other duties as assigned.

Minimum Qualifications
Bachelor's degree in a related field. Five years of experience in a field appropriate to the area/unit of assignment OR Any equivalent combination of education and/or experience from which comparable knowledge, skill and abilities have been achieved.
Desired Qualifications
​​​​Demonstrated knowledge of proposal development administration and/or project management in a higher education or equivalent setting.
Experience in effective and professional communications applied in person, in writing, by phone, via video chat and messaging apps.
Demonstrated knowledge of a variety of sponsors with complex requirements including NIH, NSF, DOD, DOE, state agencies and charitable foundations.
Experience in preparing and reviewing detailed documents, budgets, proposals, reports and/or related materials with great attention to details.
Experience in prioritizing multiple projects while producing accurate output and meeting deadlines for multiple projects.
Experience in offering a high level of customer service and ability to understand user needs, requirements, and requests.
Experience in problem solving, critical thinking, taking initiative, organization and time management.
Experience in establishing and maintaining effective professional working relationships. Ability to work independently and collaboratively as part of a team to achieve goals.
Experienced using university electronic grants portal systems and sponsor e-portals (e.g., Research.gov, ASSIST, eRA Commons, Grants.gov, etc.).
Experience in Microsoft Office Suite and Adobe Acrobat Pro.
Ability to work effectively in a hybrid and/or remote working environment.
Working Environment
Activities are performed in an environmentally controlled office setting subject to extended periods of sitting, keyboarding, and manipulating a computer mouse; required to stand for varying lengths of time and walk moderate distances to perform work.
Frequent bending, reaching, lifting, pushing and pulling up to 25 pounds.
Ability to clearly communicate to perform essential functions.
Regular use of standard office equipment including, but not limited to: computer workstation/laptop (keyboard, monitor, mouse), printer, fax, calculator, copier, telephone and associated computer/technology peripherals.
This position receives regular review of objectives by department administrator.
Department Statement
The School of Life Sciences (SOLS) has provided a vital hub for creative excellence at Arizona State University, with more than 670 faculty, graduate students, postdoctoral fellows and staff, and research that ranges from studies on biodiesel and biohydrogen to vaccine development and the conservation of whales. As ASU's first academic unit to fully reflect President Michael Crow's integrated, interdisciplinary vision for the New American University, the School of Life Sciences offers active and evolving platforms for collaborative, cutting-edge research and faculty whose discovery is freed from traditional institutional boundaries.
ASU Statement
Arizona State University is a new model for American higher education, an unprecedented combination of academic excellence, entrepreneurial energy and broad access. This New American University is a single, unified institution comprising four differentiated campuses positively impacting the economic, social, cultural and environmental health of the communities it serves. Its research is inspired by real world application blurring the boundaries that traditionally separate academic disciplines. ASU serves more than 100,000 students in metropolitan Phoenix, Arizona, the nation's fifth largest city. ASU champions intellectual and cultural diversity, and welcomes students from all fifty states and more than one hundred nations across the globe.

ASU is a tobacco-free university. For details visit https://wellness.asu.edu/explore-wellness/body/alcohol-and-drugs/tobacco

Arizona State University is a VEVRAA Federal Contractor and an Equal Opportunity/Affirmative Action Employer. All qualified applicants will receive consideration for employment without regard to race, color, religion, sex, sexual orientation, gender identity, national origin, disability, protected veteran status, or any other basis protected by law.

Notice of Availability of the ASU Annual Security and Fire Safety Report
In compliance with federal law, ASU prepares an annual report on campus security and fire safety programs and resources. ASU's Annual Security and Fire Safety Report is available online at https://www.asu.edu/police/PDFs/ASU-Clery-Report.pdf. You may request a hard copy of the report by contacting the ASU PD at 480-965-3456.

Relocation Assistance – For information about schools, housing child resources, neighborhoods, hospitals, community events, and taxes, visit https://cfo.asu.edu/az-resources.
Employment Verification Statement
ASU conducts pre-employment screening which may include verification of work history, academic credentials, licenses, and certifications.
Background Check Statement
ASU conducts pre-employment screening for all positions which includes a criminal background check, verification of work history, academic credentials, licenses, and certifications. Employment is contingent upon successful passing of the background check.
Instructions to Apply
Application deadline is 3:00PM Arizona time on the date indicated.

Please include all employment information in month/year format (e.g., 6/88 to 8/94), job title, job duties and name of employer for each position.

Resume and Cover Letter should clearly illustrate how prior knowledge and experience meets the Minimum and Desired qualifications of this position.

ASU does not pay for travel expenses associated with interviews, unless otherwise indicated.

Only electronic applications are accepted for this position.

IMPORTANT NOTE: What is the meaning of "equivalent combination" in the minimum qualifications? It means one year of higher education or 24 credit hours, is equal to one year of experience. For example, a four year Bachelor's degree is equal to four years of experience.