Financial Manager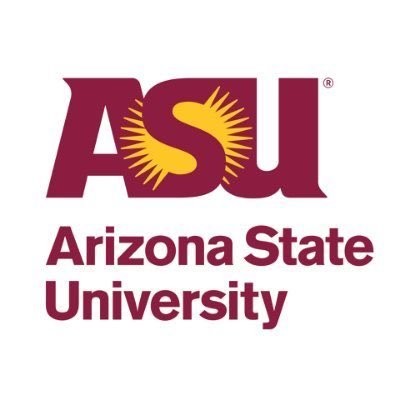 Arizona State University
Accounting & Finance
Tempe, AZ, USA
Posted on Friday, September 1, 2023
Financial Manager
Job Description
The Global Security Initiative is seeking a motivated, experience Financial Manager to help oversee a large portfolio of federally-funded research and programming projects. GSI is the university's focal point for defense and national security research, focusing on emerging technologies such as cybersecurity and artificial intelligence as well as societal challenges such as disinformation. The Financial Manager will work closely with faculty and staff in core GSI centers to manage project budgets, ensure compliance with federal and ASU policy, and ultimately impact U.S. national security. This person will be part of a well-functioning team, reporting to the Finance Manager Sr.
Job Family
Finance & Accounting
Department Name
KE Financial Services
Full-Time/Part-Time
Full-Time
VP Code
KNOWLEDGE ENTERPRISE DEV
Grant Funded Position
This is not a grant funded position and is not contingent on future grant funding.
Salary Range
$53,365-$70,000 per year, DOE
Close Date
21-Septermber-2023
Essential Duties
Post-Award Financial Management:
Oversee all aspects of post-award financial management for a portfolio of DoD awards within the GSI.
Monitor and review project budgets, financial reports, and expenses to ensure compliance with DoD regulations and internal policies.
Collaborate with project teams to develop and maintain financial controls, processes, and systems specific to DoD-funded projects.
Provide guidance and support to project teams on financial management best practices and procedures for DoD awards.
Conduct financial analysis and forecasting to identify potential risks and opportunities for improved financial performance.
Procurement and Contract Management:
Coordinate and oversee procurement activities related to DoD-funded awards, ensuring compliance with DoD regulations and ASU procurement policies.
Work closely with project teams to develop procurement plans, evaluate vendor proposals, and negotiate contracts for DoD projects.
Manage vendor relationships, monitor contract deliverables, and ensure timely and accurate payments for DoD awards.
Collaborate with legal and compliance teams to review and approve contract modifications and amendments specific to DoD-funded projects.
Account Management and Reporting:
Maintain financial accounts related to DoD awards, including monitoring and reconciling account balances.
Prepare accurate and timely financial reports for internal and external stakeholders, including DoD reporting requirements.
Assist in the preparation of financial statements, budget modifications, and audit support documentation for DoD-funded projects.
Ensure compliance with financial reporting deadlines and submission requirements set by the DoD.
Compliance and Risk Management:
Stay current on DoD regulations, policies, and procedures related to financial management and procurement.
Identify and mitigate financial risks associated with DoD awards, proactively addressing issues as they arise.
Collaborate with internal audit and compliance teams to conduct periodic reviews and audits of financial processes and controls for DoD-funded projects.
Stakeholder Engagement:
Collaborate effectively with project teams, principal investigators, and other stakeholders to provide financial guidance and support for DoD awards.
Participate in project meetings, provide financial updates, and offer insights on financial performance and implications for DoD-funded projects.
Build and maintain strong relationships with external partners, vendors, and DoD representatives.
Minimum Qualifications
Bachelor's degree in a field appropriate to the area of assignment AND five (5) years of related experience,OR, Any equivalent combination of education and/or experience from which comparable knowledge, skills and abilities have been achieved.
Desired Qualifications
Evidence of a Bachelor's degree in Finance, Accounting, or a related field. Advanced degree or professional certifications are preferred.
Minimum of [5] years of experience in financial management, procurement, and account management, preferably with DoD-funded projects or similar government-funded initiatives.
Demonstrated knowledge of DoD regulations, policies, and procedures related to financial management and procurement.
Experience in financial analysis, budgeting, forecasting, and financial reporting.
Experience with financial systems and software (e.g., ERP systems, project management tools, Excel).
Evidence of analytical and problem-solving skills, with the ability to think strategically and provide innovative financial solutions.
Experience in work that requires attention to detail and accuracy in financial management and reporting.
Evidence of effective communication and interpersonal skills, with the ability to collaborate with diverse stakeholders.
Working Environment
Climate-controlled office setting subject to extended periods of being in a stationary position.
Constantly detects and operates a computer and other office productivity machinery, such as a calculator, copy machine and computer printer.
Ability to clearly communicate to perform essential duties.
Expected to be responsive to customers, engaged in work production, resourceful, flexible, and respectful of others.
Regular review of completed tasks.
Department Statement
The Financial Manager within ASU's Knowledge Enterprise Global Security Initiative will have a pivotal role in ensuring the effective financial management of a multitude of federally funded awards. By leveraging their expertise in financial management, procurement, and account management, the Financial Manager will support project teams in meeting compliance requirements, optimizing financial performance, and contributing to the success of ASU's Global Security Initiative's mission.

ASU Statement
Arizona State University is a new model for American higher education, an unprecedented combination of academic excellence, entrepreneurial energy and broad access. This New American University is a single, unified institution comprising four differentiated campuses positively impacting the economic, social, cultural and environmental health of the communities it serves. Its research is inspired by real world application blurring the boundaries that traditionally separate academic disciplines. ASU serves more than 100,000 students in metropolitan Phoenix, Arizona, the nation's fifth largest city. ASU champions intellectual and cultural diversity, and welcomes students from all fifty states and more than one hundred nations across the globe.

ASU is a tobacco-free university. For details visit https://wellness.asu.edu/explore-wellness/body/alcohol-and-drugs/tobacco

Arizona State University is a VEVRAA Federal Contractor and an Equal Opportunity/Affirmative Action Employer. All qualified applicants will receive consideration for employment without regard to race, color, religion, sex, sexual orientation, gender identity, national origin, disability, protected veteran status, or any other basis protected by law.

Notice of Availability of the ASU Annual Security and Fire Safety Report
In compliance with federal law, ASU prepares an annual report on campus security and fire safety programs and resources. ASU's Annual Security and Fire Safety Report is available online at https://www.asu.edu/police/PDFs/ASU-Clery-Report.pdf. You may request a hard copy of the report by contacting the ASU PD at 480-965-3456.

Relocation Assistance – For information about schools, housing child resources, neighborhoods, hospitals, community events, and taxes, visit https://cfo.asu.edu/az-resources.
Employment Verification Statement
ASU conducts pre-employment screening which may include verification of work history, academic credentials, licenses, and certifications.
Background Check Statement
ASU conducts pre-employment screening for all positions which includes a criminal background check, verification of work history, academic credentials, licenses, and certifications. Employment is contingent upon successful passing of the background check.
Instructions to Apply
Application deadline is 3:00PM Arizona time on the date indicated.

Please include all employment information in month/year format (e.g., 6/88 to 8/94), job title, job duties and name of employer for each position.

Resume and cover letter should clearly illustrate how prior knowledge and experience meets the Minimum and Desired qualifications of this position.

ASU does not pay for travel expenses associated with interviews, unless otherwise indicated.

Only electronic applications are accepted for this position.