Systems Support Principal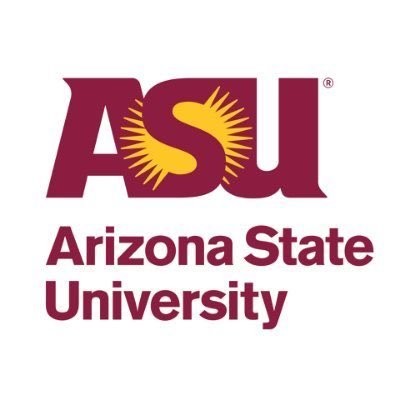 Arizona State University
Customer Service
Tempe, AZ, USA
Posted on Friday, September 1, 2023
Systems Support Principal
Systems Support Prin (IT)
Job Description
The Executive Technical Support team within Executive Administration is looking for a Systems Support Principal to join our team at the ASU Fulton Center. This position performs a variety of activities necessary to provide desktop and software application support to end users to ensure proper and effective operations as a lead tech/supervisor.
Job Family
Information Technology
Department Name
Executive Administration
Full-Time/Part-Time
Full-Time
Grant Funded Position
This is not a grant funded position and is not contingent on future grant funding.
Salary Range
$72,000 - $76,000 per year; DOE
Close Date
14-September-2023
Essential Duties
Receives, responds to and monitors status of work-order requests for technical assistance; updates ticket system to reflect activities performed and status of request to ensure timely completion of work order in accordance with established policy.
Configures both local and multi-platform personal computer systems and PDA's, installing software and establishing connection to network(s) in accordance with specified standards.
Develops and applies standard computer images with authorized software to computers to ensure consistent configurations.
Removes computers from domain, cleans hardware by deleting profile and replaces in inventory.
Installs and/or replaces hardware and associated devices including, but not limited to: CD drives, network cards, hard-drives and removable disk drives; refers warranty hardware problems to vendor for resolution.
Via phone or in person troubleshoots hardware and software problems by performing a variety of diagnostic procedures to identify appropriate corrective measures.
Actively participates in deployment and relocation of computers and associated peripheral equipment.
Tests upgrades and/or patches to software prior to rollout; prepares report of findings.
Provides application assistance to end user as requested; replicates errors, re-sets computers and printers.
Connects individual and networked devices to computers; performs initial connectivity test to ensure proper connectivity. Performs a variety of acceptance testing procedures of newly acquired hardware to ensure proper operations.
Maintains inventory of all loaned laptops, desktop and peripheral equipment and accessories; initiates requests for replacements to ensure availability in accordance with established policy and standards.
Traces and trouble-shoots network connectivity problems; notifies appropriate responsible unit(s) based on findings.
Provides consultation on both hardware and software purchases.
Cross trains other areas on help desk related support issues. Creates, updates, and maintains technical documentation for use within the group as well as outside entities.
When necessary, provides data recovery on failed storage media.
Manages staff, student workers including hiring, training, monitoring daily work
Minimum Qualifications
Bachelor's degree in Information Technology or closely related field AND six (6) years experience providing diagnostic and trouble-shooting support in a client server, cross platform environment, OR, any equivalent combination of experience and/or education from which comparable knowledge, skills and abilities have been achieved..
Desired Qualifications
Evidence in leadership capability, knowledge of all applications, structures and procedures; usage, capabilities and applicability to meet needs; technical lead. Applies knowledge and understanding or the principles, methods and techniques of process/quality improvement.
Demonstrated Interdepartmental negotiation, collaboration, & communication.
Experience in MCSE; Virtual Desktop Software Setup (VmWare, Virtual PC)
Evidence of a MCSA or MCTS Certification Linux/Unix OS skills (printing, network connectivity, application install) preferred.
Experience in fostering cooperative work-teams by developing mutually beneficial relationships.
Demonstrated institutional knowledge including policies, relationships, dependencies and ability to identify key individuals within various departments, colleges and ETS.
Experience in leading initiatives to develop solutions and processes to meet needs; identifies unique innovative approaches; thorough knowledge of objectives.
Experience in overseeing and fostering interconnection between related or involved groups.
Evidence in identifiying an enterprise problem situation and developing a comprehensive solution which involved a very broad multi-team taskforce.
Evidence in articulating deliverables, objectives, results and outcomes; establishes milestones and timetables.
Experience in implementing techniques of project management and reporting.
Experience in creating and maintaining ongoing project list including dependency and critical path.
Able to report and status of critical path.
Experience in developing project level budgets.
Experience in submiting and defending team strategic plan.
Experience in completing and submiting necessary forms required for purchasing.
Experience in approving disbursement of specified funds.
Experience in identifying required resources, delegating tasks, reviewing outcomes.
Demonstrated Supervisory Skill- Able to manage staff and student workers including hiring, training, monitoring daily work and when necessary termination.
Working Environment
Activities are performed in an environmentally controlled office setting subject to extended periods of sitting, standing and walking.
Frequent physical demands may include stooping, bending, crawling under/around objects, reaching, lifting and pushing objects of varying weights up to 50 pounds.
Regularly required to work in cramped and enclosed areas and exposure to variations in temperature when deploying equipment.
Review of results; consultative feedback.
ASU Statement
Arizona State University is a new model for American higher education, an unprecedented combination of academic excellence, entrepreneurial energy and broad access. This New American University is a single, unified institution comprising four differentiated campuses positively impacting the economic, social, cultural and environmental health of the communities it serves. Its research is inspired by real world application blurring the boundaries that traditionally separate academic disciplines. ASU serves more than 100,000 students in metropolitan Phoenix, Arizona, the nation's fifth largest city. ASU champions intellectual and cultural diversity, and welcomes students from all fifty states and more than one hundred nations across the globe.

ASU is a tobacco-free university. For details visit https://wellness.asu.edu/explore-wellness/body/alcohol-and-drugs/tobacco

Arizona State University is a VEVRAA Federal Contractor and an Equal Opportunity/Affirmative Action Employer. All qualified applicants will receive consideration for employment without regard to race, color, religion, sex, sexual orientation, gender identity, national origin, disability, protected veteran status, or any other basis protected by law.

Notice of Availability of the ASU Annual Security and Fire Safety Report
In compliance with federal law, ASU prepares an annual report on campus security and fire safety programs and resources. ASU's Annual Security and Fire Safety Report is available online at https://www.asu.edu/police/PDFs/ASU-Clery-Report.pdf. You may request a hard copy of the report by contacting the ASU Police Department at 480-965-3456.

Relocation Assistance – For information about schools, housing child resources, neighborhoods, hospitals, community events, and taxes, visit https://cfo.asu.edu/relocation-services.
Employment Verification Statement
ASU conducts pre-employment screening which may include verification of work history, academic credentials, licenses, and certifications.
Background Check Statement
ASU conducts pre-employment screening for all positions which includes a criminal background check, verification of work history, academic credentials, licenses, and certifications. Employment is contingent upon successful passing of the background check.
Instructions to Apply
Application deadline is 3:00PM Arizona time on the date indicated.

Please include all employment information in month/year format (e.g., 6/88 to 8/94), job title, job duties and name of employer for each position.

Resume should clearly illustrate how prior knowledge and experience meets the Minimum and Desired qualifications of this position.

ASU does not pay for travel expenses associated with interviews, unless otherwise indicated.

Only electronic applications are accepted for this position.

IMPORTANT NOTE: What is the meaning of "equivalent combination" in the minimum qualifications? It means one year of higher education or 24 credit hours, is equal to one year of experience. For example, a four year Bachelor's degree is equal to four years of experience.