Business Operations Specialist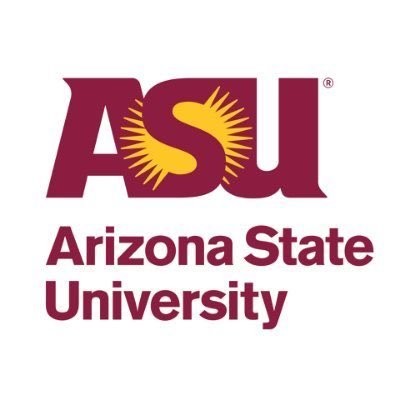 Arizona State University
Operations
Phoenix, AZ, USA
Posted on Thursday, September 7, 2023
Business Operations Specialist
Business Operations Specialist
Job Description
The Research Initiatives, Support & Engagement (RISE) Team within Edson College of Nursing & Health Innovation is seeking a Business Operations Specialist focused on post-award accounting. The primary role of this position is to directly support Principal Investigators/Project Directors in day-to-day aspects of grant management. The ideal candidate works well in a fast-paced environment, has the ability to multi-task while maintaining close attention to detail, provides a high level of customer service to both the university and external community, learns quickly, is intuitive about business practices/procedures, and utilizes sound judgment. This position requires a high level of organization and self-management.
Job Family
Business Operations
Department Name
Edson Research Support
Full-Time/Part-Time
Full-Time
VP Code
VP/EXEC VICE PROV DPC
Grant Funded Position
This is not a grant funded position and is not contingent on future grant funding.
Salary Range
$42,000 - $58,305 per year; DOE
Close Date
20-September-2023
Essential Duties
Processes travel reimbursements, purchase of supplies, services, and equipment with use of P Card and other purchasing documents in accordance with established procurement and financial policies
Monitors and reconciles expenses and records, including P Card, to ensure funds are spent and recorded according to proposal funding/budget justification
Monitors a variety of account expenditures, maintains and reconciles detailed budgets for various accounts, advises and/or determines which expenditures are within the budget guidelines; informs management of irregularities and proceeds with corrective action
Ensures that purchasing records are in compliance with pertinent university and/or outside agency policies, procedures and regulations
Answers financial and administrative questions for research personnel and assists with resolving account issues
Coordinates grant administration tasks, as needed, with centralized sponsored projects office
Independently responds to or initiates correspondence regarding matters pertaining to assigned functions
Interacts and maintains liaison with students, faculty, staff and outside/community agencies in facilitating program objectives
Assists other team members as needed
Carries out other duties as assigned
Minimum Qualifications
Bachelor's degree in a field appropriate to the area of assignment AND three (3) years of related experience; OR, Seven (7) years of related experience; OR, Any equivalent combination of experience and/or education from which comparable knowledge, skills and abilities have been achieved.
Desired Qualifications
Experience in problem solving and taking initiative to set priorities while maintaining flexibility
Commitment to providing high-level customer service
Experience in work that requires attention to detail
Experience coordinating activities and establishing priorities
Experience in organization and management of multiple priorities and tasks
Experience in critical thinking skills
Demonstrated knowledge of Microsoft Office applications (especially Outlook and Excel)
Demonstrated knowledge of ASU policies and procedures
Demonstrated knowledge of ASU systems including Workday, PeopleSoft, Concur and PaymentNet
Demonstrated knowledge of applicable state and federal laws pertaining to budgeting and sponsored projects administration
Experience in exercising initiative and good judgment in the execution of daily tasks
Experience in handling sensitive/confidential information and tight deadlines and maintaining confidentiality
Evidence of effective communication skills
Experience in working effectively in an environment subject to changing priorities
Able to adapt to new technology
Working Environment
Ability to clearly communicate verbally to perform essential duties
Communication skills
Use critical thinking to make decisions and/or analyze and report data/results of tests conducted
Deliver presentations to a variety of audiences
Handle petty cash
Department Statement
The Edson College of Nursing and Health Innovation is distinguished as a model for excellence and inspiration in
nursing and inter-professional practice, education and research to advance knowledge and innovative practice models,
and new solutions to optimize the health and well-being of our diverse local, national and global communities.
ASU Statement
Arizona State University is a new model for American higher education, an unprecedented combination of academic excellence, entrepreneurial energy and broad access. This New American University is a single, unified institution comprising four differentiated campuses positively impacting the economic, social, cultural and environmental health of the communities it serves. Its research is inspired by real world application blurring the boundaries that traditionally separate academic disciplines. ASU serves more than 100,000 students in metropolitan Phoenix, Arizona, the nation's fifth largest city. ASU champions intellectual and cultural diversity, and welcomes students from all fifty states and more than one hundred nations across the globe.

ASU is a tobacco-free university. For details visit https://wellness.asu.edu/explore-wellness/body/alcohol-and-drugs/tobacco

Arizona State University is a VEVRAA Federal Contractor and an Equal Opportunity/Affirmative Action Employer. All qualified applicants will receive consideration for employment without regard to race, color, religion, sex, sexual orientation, gender identity, national origin, disability, protected veteran status, or any other basis protected by law.

Notice of Availability of the ASU Annual Security and Fire Safety Report
In compliance with federal law, ASU prepares an annual report on campus security and fire safety programs and resources. ASU's Annual Security and Fire Safety Report is available online at https://www.asu.edu/police/PDFs/ASU-Clery-Report.pdf. You may request a hard copy of the report by contacting the ASU PD at 480-965-3456.

Relocation Assistance – For information about schools, housing child resources, neighborhoods, hospitals, community events, and taxes, visit https://cfo.asu.edu/az-resources.
Employment Verification Statement
ASU conducts pre-employment screening which may include verification of work history, academic credentials, licenses, and certifications.
Fingerprint Check Statement
This position is considered safety/security sensitive and will include a fingerprint check. Employment is contingent upon successful passing of the fingerprint check.
Instructions to Apply
Application deadline is 3:00PM Arizona time on the date indicated.

Please include all employment information in month/year format (e.g., 6/88 to 8/94), job title, job duties and name of employer for each position.

Resume should clearly illustrate how prior knowledge and experience meets the Minimum and Desired qualifications of this position.

ASU does not pay for travel expenses associated with interviews, unless otherwise indicated.

Only electronic applications are accepted for this position.