Customer Service Specialist, IT Support Technician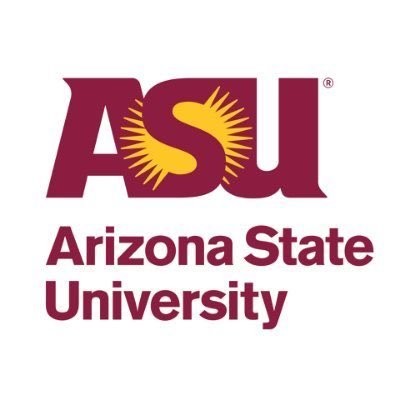 Arizona State University
IT, Customer Service
Tempe, AZ, USA
Posted on Saturday, September 9, 2023
Customer Service Specialist, IT Support Technician
Job Description
The Enterprise Technology (ET) Experience Center is seeking a Customer Service Specialist, IT Support Technician. The primary duty of this position is to provide endpoint support to faculty, staff, and students by utilizing hardware and software.
As with everyone in the ET, culture and communications are core responsibilities in this role. With an increased focus on diversity, equity, inclusion and belonging, this position strives to embody and advance our ET Positive Core.

What's in it for you:

Arizona State University offers a comprehensive benefits package that includes valuable employee benefits to enhance the total compensation of its staff.
This package includes: (Click here to explore options.)
Opportunity to obtain Certifications in Business Analytics, Cybersecurity, Google IT, and Data Analytics.
ASU Tuition Reduction Program for staff members, their spouses, and dependents, available on day one.
Low-cost health, dental, vision, and life insurance benefits available on day one.
Retirement program designed to promote long-term savings and provide income upon retirement.
Paid time for volunteer and professional development.
Wellness program for preventative health education and screenings.
Disability and leave program for income protection.
Employee assistance for free and confidential behavioral health services.
Days and Schedules:
We are currently hiring for multiple shifts with various start times between 6am and 1pm.
Job Family
Clerical & Admin Support
Department Name
EC Specialists
Full-Time/Part-Time
Full-Time
VP Code
ASU Enterprise Technology
Grant Funded Position
This is not a grant funded position and is not contingent on future grant funding.
Salary Range
$20.00 per hour
Close Date
22- September-2023 is the initial close date. Applications will continue to be accepted and reviewed every week until filled.
Essential Duties
Receives, monitors, responds to, and updates ticketing tracking system, other technologies to document and track support services work in accordance with established policy through phone, email, and chat.
Installing software and establishing a connection to network(s) in accordance with specified standards.
Troubleshoots hardware and software problems by performing a variety of diagnostic procedures to identify appropriate corrective measures.
Provides software application assistance to end users as requested.
Replicates errors; re-sets computers and printers.
Creates, updates, and maintains technical documentation for use within the group as well as outside entities.
Participates in and contributes to scheduled and ad-hoc training.
Performs other related duties as assigned.
Take responsibility for fostering culture, advancing our values, and championing engagement in all its forms -- collaborating across our teams as well as participating in ET/ASU events and programs.
Demonstrates commitment to valuing diversity and contributing to an inclusive working and learning environment.
Advances our Enterprise Technology Affirmative Pledge.
Minimum Qualifications
One-two years' experience in a customer service environment and experience in a frontline customer service environment OR any equivalent combination of experience and/or education from which comparable knowledge, skills and abilities have been achieved.
Desired Qualifications
Evidence of a degree work or certification work in Information Technology or closely related fields.
Experience providing IT diagnostic and trouble-shooting support.
Experience in a high volume call center customer service setting.
Demonstrated understanding of how-to problem solve.
Understanding of Windows and/or Mac functionality.
Understanding a variety of email platforms (i.e., Outlook, O365, Gmail, and mobile device clients).
Evidence of effective communication with both technical and nontechnical customers - written and verbal.
Experience in leading by example in communicating, participating, and encouraging support of the institution's sustainability programs.
Ability to model empathy, compassion, and emotional intelligence.
Working Environment
Activities are performed in an environmentally controlled office setting subject to extended periods of sitting, standing and walking; frequent physical demands may include stooping, bending and reaching.
Department Statement
ASU Enterprise Technology embraces its role as both an enabler and catalyst for advancing the vision and work of the New American University. We are a values-driven organization. Our commitments are reflected in all of the work we do in pursuit of operational excellence, the experience and delight of our community, and our strategic and innovation initiatives.

Join the team that sparks human-centered innovation.

ET is a rapidly reconfigurable and entrepreneurial organization at ASU that prioritizes and executes to meet the needs of our community of learners, faculty, researchers, and staff. Our work emphasizes autonomy, flexibility, and distributed decision-making to leverage the strengths of individuals.

Why join us?

Mission oriented. Everything we do is to advance ASU's charter -- measuring who we include and how they succeed. We are staunch champions of learner success and put people first.

Flexibility. Our hybrid work environment prioritizes personal autonomy and trust around how work gets done.

Culture forward. We embrace a Positive Core culture: Belonging, Relational, Authentic, Visionary and Empowered.

Scale of impact. Our work changes the world. With 180k+ learners, faculty, researchers and staff, working with ET means you have the capacity to improve many lives and entire communities.

World-class, low cost education. Our professional development is built in! ET encourages staff to seek additional certificates and degrees via ASU's top ranked programs with major tuition breaks.

Exposure to industry giants. ET partners with Amazon, Apple, Cox, Verizon, Salesforce, Alteryx and a diversity of technology companies to enhance our innovations and deepen their impact.
ASU Statement
Arizona State University is a new model for American higher education, an unprecedented combination of academic excellence, entrepreneurial energy and broad access. This New American University is a single, unified institution comprising four differentiated campuses positively impacting the economic, social, cultural and environmental health of the communities it serves. Its research is inspired by real world application blurring the boundaries that traditionally separate academic disciplines. ASU serves more than 100,000 students in metropolitan Phoenix, Arizona, the nation's fifth largest city. ASU champions intellectual and cultural diversity, and welcomes students from all fifty states and more than one hundred nations across the globe.

ASU is a tobacco-free university. For details visit https://wellness.asu.edu/explore-wellness/body/alcohol-and-drugs/tobacco

Arizona State University is a VEVRAA Federal Contractor and an Equal Opportunity/Affirmative Action Employer. All qualified applicants will receive consideration for employment without regard to race, color, religion, sex, sexual orientation, gender identity, national origin, disability, protected veteran status, or any other basis protected by law.

Notice of Availability of the ASU Annual Security and Fire Safety Report
In compliance with federal law, ASU prepares an annual report on campus security and fire safety programs and resources. ASU's Annual Security and Fire Safety Report is available online at https://www.asu.edu/police/PDFs/ASU-Clery-Report.pdf. You may request a hard copy of the report by contacting the ASU PD at 480-965-3456.

Relocation Assistance – For information about schools, housing child resources, neighborhoods, hospitals, community events, and taxes, visit https://cfo.asu.edu/az-resources.
Employment Verification Statement
ASU conducts pre-employment screening which may include verification of work history, academic credentials, licenses, and certifications.
Background Check Statement
ASU conducts pre-employment screening for all positions which includes a criminal background check, verification of work history, academic credentials, licenses, and certifications. Employment is contingent upon successful passing of the background check.
Fingerprint Check Statement
This position is considered safety/security sensitive and will include a fingerprint check. Employment is contingent upon successful passing of the fingerprint check.
Instructions to Apply
Application deadline is 3:00PM Arizona time on the date indicated.

Please include all employment information in month/year format (e.g., 6/88 to 8/94), job title, job duties and name of employer for each position.

Resume should clearly illustrate how prior knowledge and experience meets the Minimum and Desired qualifications of this position.

ASU does not pay for travel expenses associated with interviews, unless otherwise indicated.

Only electronic applications are accepted for this position.