Coordinator Sr., Business/Residential Community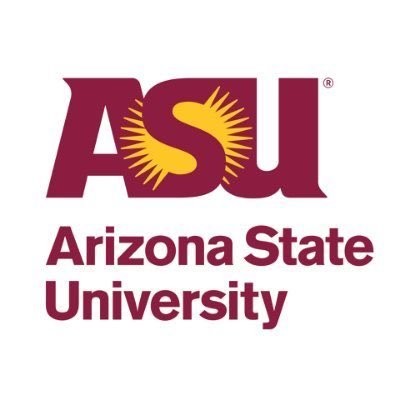 Arizona State University
Tempe, AZ, USA
Posted on Saturday, September 9, 2023
Coordinator Sr., Business/Residential Community
Job Description
The Undergraduate Programs Office in the W. P. Carey School of Business is hiring a Coordinator, Senior with a focus on the First Year Experience and the W. P. Carey Residential Community, known as The Business Community (TBC). This position will work closely with staff, student leaders, and programs to positively affect the experiences and retention of on-campus/residential first-year business students.

The position will work closely with the Program Manager to select, train, and manage the W. P. Carey student leaders called Residential Engagement Leaders (RELs): student leaders who live in the business residential communities. This position will focus on the School's first-year experience with the goal of managing and building data sets, positively impacting retention, and developing new and meaningful opportunities for first-year students to connect within the W. P. Carey School and Arizona State University. While working directly with both professional and student staff in the business residential communities on the Tempe campus, this Coordinator, Senior will help manage student leader planning for a wide variety of academic, social, and professional programming for residents who are Barrett students, Leaders Academy students, LEAD, and traditional students. This position may select and order affinity items, track budgets, provide reports, assess programs, make recommendations, and develop and deliver presentations and training for staff and students.

In addition to programs specifically for on-campus students, this position will support FYE programs such as Welcome events and WPC 101, with additional engagement and support for UPO programs including Family Weekend, Convocation, and other programs designed to engage, retain, and graduate W. P. Carey students. This position requires a strong sense of integrity and professionalism in the successful management of tasks, taking initiative, juggling priorities, and contributing new ideas and innovation.

Days and Schedule: Monday-Friday 8:00 AM to 5:00 PM. Some extended hours, evenings, and weekends will be required. While based on the Tempe campus, this individual must be willing and able to travel to multiple campus locations in the Phoenix metropolitan area.

Department Name
WPC UPO Academic Services
Full-Time/Part-Time
Full-Time
Grant Funded Position
This is not a grant funded position and is not contingent on future grant funding.
Salary Range
$47,000 - $49,000; to commensurate with education and experience
Close Date
29-September-2023-EXTENDED
Essential Duties
Provide leadership to residential, on-campus student paraprofessionals in support of first-year student success and retention
Serve as part of the office's retention committee to liaise between the residential community; ASU Housing; and retention, advising, and other partners
Work with student leaders to develop problem-solving techniques
Work with technology including Canvas, Microsoft Office, Google Drives, project management, etc.
Assist with recruitment, selection, training, and supervision of residential student leaders
Support and contribute to social, academic, and professional programming in the residential community
Partner with community and institutional stakeholders to develop and execute social, cultural, and educational programs
Support all engagement and departmental activities aimed at retention, leadership development, and graduation of W. P. Carey students
Aid in the assessment and enhancement of all first-year experience programs in the business school
Minimum Qualifications
Bachelor's degree in a field appropriate to the area of assignment AND five (5) years of related experience; OR, Any equivalent combination of education and/or experience from which comparable knowledge, skills and abilities have been achieved.
Desired Qualifications
Evidence of a Master's degree in a related field
Experience working with students in a higher education, university, and/or residential community/on-campus housing environment
Experience in coordinating events, program management, and using assessments to measure the effectiveness of programs and services
Demonstrated knowledge of student development practices within Residential Communities or university Housing environment
Experience using organization, and detailed-oriented skills while prioritizing multiple tasks in a fast-paced, service-focused, team-based environment
Evidence of effective communication skills
Experience working with technology and an educational delivery platform i.e. Canvas, Microsoft Office Suite, Google's G-Suite, project management software, apps, etc.
Experience in working in both small and large group/class settings
Evidence of managing tasks and juggling priorities; taking initiative and contributing new ideas and innovation
Working Environment
Work with university students one-on-one and in group/class settings in-person, via phone, e-mail, and via multiple social media formats.
Work with the business school's employer partners, both one-on- one and in group settings in-person, via phone, e-mail, and via multiple social media formats.
Communicate effectively, and visually to develop employment materials in various media, create metrics, and provide reports in various formats (electronic, hard- copy, etc.), in addition to coordinating and presenting information to recruiters, corporate partners, business executives, students, and other campus units. Interpret policies, procedures, and requirements of career/employment programs within the school.
Lift/move up to 30 pounds (materials, brochures, boxes, etc.).
Travel occasionally. Utilize computer, phone, and various office equipment (fax, copier, etc.).
Utilize multiple and various forms of technology - emphasis on social media. Work occasional extended hours, including evening and/or weekends, as needed.

ASU is a diverse enterprise with a wide variety of work and learning modes, locations and a commitment to sustainability, innovation and employee work-life balance. We are determined to maintain our position as an employer of choice in a competitive labor market.

Flexible work options
Alternative work schedules can include four, 10-hour workdays in a workweek; a nine-day, 80-hour schedule over two workweeks for exempt employees only; and staggered start and stop times.
Hybrid work is an arrangement where employees spend a minimum of 60% of their regular workweek at their primary ASU work location. Dean or vice president-level approval is required.
Department Statement
The W. P. Carey School of Business at Arizona State University is one of the largest business schools in the United States with nearly 20,000 students and 100,000 alumni worldwide. From our world-renowned faculty representing six continents to thousands of outstanding students who join us every year, the W. P. Carey School welcomes diversity and encourages global thinking. The W. P. Carey School is internationally recognized for its leadership in business education, groundbreaking research and innovation, and renowned faculty, making us one of the top-ranked business schools in the country. Learn more at wpcarey.asu.edu
ASU Statement
Arizona State University is a new model for American higher education, an unprecedented combination of academic excellence, entrepreneurial energy and broad access. This New American University is a single, unified institution comprising four differentiated campuses positively impacting the economic, social, cultural and environmental health of the communities it serves. Its research is inspired by real world application blurring the boundaries that traditionally separate academic disciplines. ASU serves more than 100,000 students in metropolitan Phoenix, Arizona, the nation's fifth largest city. ASU champions intellectual and cultural diversity, and welcomes students from all fifty states and more than one hundred nations across the globe.

ASU is a tobacco-free university. For details visit https://wellness.asu.edu/explore-wellness/body/alcohol-and-drugs/tobacco

Arizona State University is a VEVRAA Federal Contractor and an Equal Opportunity/Affirmative Action Employer. All qualified applicants will receive consideration for employment without regard to race, color, religion, sex, sexual orientation, gender identity, national origin, disability, protected veteran status, or any other basis protected by law.

Notice of Availability of the ASU Annual Security and Fire Safety Report
In compliance with federal law, ASU prepares an annual report on campus security and fire safety programs and resources. ASU's Annual Security and Fire Safety Report is available online at https://www.asu.edu/police/PDFs/ASU-Clery-Report.pdf. You may request a hard copy of the report by contacting the ASU PD at 480-965-3456.

Relocation Assistance – For information about schools, housing child resources, neighborhoods, hospitals, community events, and taxes, visit https://cfo.asu.edu/az-resources.
Employment Verification Statement
ASU conducts pre-employment screening which may include verification of work history, academic credentials, licenses, and certifications.
Background Check Statement
ASU conducts pre-employment screening for all positions which includes a criminal background check, verification of work history, academic credentials, licenses, and certifications. Employment is contingent upon successful passing of the background check.
Fingerprint Check Statement
This position is considered safety/security sensitive and will include a fingerprint check. Employment is contingent upon successful passing of the fingerprint check.
Instructions to Apply
Application deadline is 3:00PM Arizona time on the date indicated.

Please include all employment information in month/year format (e.g., 6/88 to 8/94), job title, job duties and name of employer for each position.

Resume should clearly illustrate how prior knowledge and experience meets the Minimum and Desired qualifications of this position.

ASU does not pay for travel expenses associated with interviews, unless otherwise indicated.

Only electronic applications are accepted for this position.

IMPORTANT NOTE: What is the meaning of "equivalent combination" in the minimum qualifications? It means one year of higher education or 24 credit hours, is equal to one year of experience. For example, a four year Bachelor's degree is equal to four years of experience.