Program Manager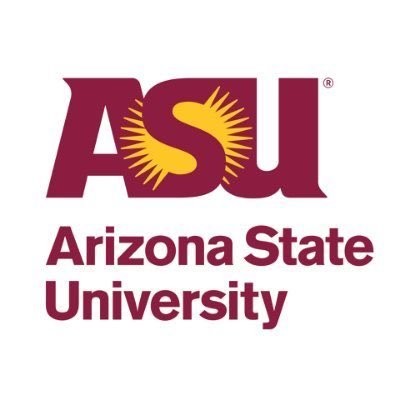 Arizona State University
Operations
Tempe, AZ, USA
Posted on Saturday, September 9, 2023
Program Manager
Job Description
The Center for Biodiversity Outcomes (CBO) produces tangible solutions to today's biodiversity challenges by bringing applicable and actionable science to global decision-makers. We work with governments, communities, and the private sector to support informed decision-making that achieves both environmental and social goals. We embrace multi-disciplinary approaches that assess humanity's ecological impacts, and we provide tools to help communities and agencies achieve biodiversity objectives.

The CBO Program Manager (PM) assists in achieving these outcomes by supporting the management and administration of a large body of targeted effort that combines resources and talent from across ASU and the world to work toward specific goals that are chosen for their potential to move the needle on achieving system change. The PM assists in setting and pursuing clear research and outreach goals that we expect can enact system change and identifying and pursuing the capacity and resources to achieve them.
Department Name
Center Biodiversity Outcomes
Full-Time/Part-Time
Full-Time
VP Code
KNOWLEDGE ENTERPRISE DEV
Grant Funded Position
This is not a grant funded position and is not contingent on future grant funding.
Salary Range
$48,960 - $65,000 per year; DOE
Close Date
18-September-2023
Essential Duties
Responsibilities of this position will be defined but not limited to these essential categories: program management, supervisory, administrative, and finance.

Program Management:
Develops timelines and track progress toward milestones, deliverables and project completion for individual projects and center goals.
Coordinates efforts to ensure timely delivery of project outcomes.
Takes and distributes minutes and follow up with participants to ensure action items' completion.
Facilitates communication among teams via email, meetings, presentations, and reports.
Assists with single- and multi-year strategic planning by helping brainstorm, articulate, and capture center initiatives and the specific projects' goals, metrics, and timelines in the areas of education and diversity, research, partnerships, and operations.
Composes quarterly bi-annual and annual report on key program and partnership metrics
Contributes to development and production of deliverables (brainstorming approaches and preparing reports/papers/tools)
Assists in research design and oversight
Supervisory:
Supervises interns and student workers, as needed
Assists leadership with completing hires
Administrative:
Works with administrative assistant to oversee the center's archival systems (paper and digital), coordinating team members to regularly maintain their corresponding area folders and to ensure that all items are archived logically and for center continuity
Creates and maintains manuals and guides on various topics for current and future center faculty and staff
Works with administrative assistant to organize external speaker series
Represents the center at various events and high-level meetings and respond to inquiries about the center. This position sometimes requires evening and weekend hours for events
Acts as host for visitors and VIP speaking events, work with the administrative associate to coordinate visitor schedule for meetings with ASU representatives
Facilitates event coordination in terms of content and logistics
Finance:
Works with the administrative associate and affiliated business offices to reconcile the center's accounts and prepare financial reports for leadership.
Identifies and addresses budget irregularities (SOLS accounts)
Analyzes and interprets report summarizes and advice on resource needs for optimal operations.
Works with ASU and external partners on funds disbursement
Assist internal grantees with sponsored budgets
Minimum Qualifications
Bachelor's degree in a related field AND five years administrative/coordination experience; OR, Master's degree in field appropriate to area of assignment AND three years administrative/coordination experience; OR Any equivalent combination of experience and/or education from which comparable knowledge, skills and abilities have been achieved.
Desired Qualifications
Experience in Higher Education environment
Experience with budgeting
Experience in fostering partnership
Experience in PM software
Experience as a CAPM (Certified Associate in Project Management): Equivalent of 1 year of project management experience.
Experience as a PMP (Project Management Professional): Equivalent of 2 years of project management experience.
Working Environment
Climate-controlled office setting subject to extended periods of being in a stationary position.
Constantly detects and operates a computer and other office productivity machinery, such as a calculator, copy machine and computer printer.
Ability to clearly communicate to perform essential duties.
Expected to be responsive to customers, engaged in work production, resourceful, flexible, and respectful of others.
Department Statement
For the eighth year in a row, ASU has been named the most innovative school in the nation, recognizing the university's culture of groundbreaking research and partnerships, as well as its commitment to helping students thrive in college and beyond. U.S. News and World Report has named ASU as the most innovative university all five years the category has existed.
ASU Knowledge Enterprise advances research, innovation, strategic partnerships, entrepreneurship, and international development. Our success arises from solutions-focused, interdisciplinary research; an entrepreneurial approach that is embedded in every school and department; and a commitment to transform society in a positive way. http://research.asu.edu/
ASU Statement
Arizona State University is a new model for American higher education, an unprecedented combination of academic excellence, entrepreneurial energy and broad access. This New American University is a single, unified institution comprising four differentiated campuses positively impacting the economic, social, cultural and environmental health of the communities it serves. Its research is inspired by real world application blurring the boundaries that traditionally separate academic disciplines. ASU serves more than 100,000 students in metropolitan Phoenix, Arizona, the nation's fifth largest city. ASU champions intellectual and cultural diversity, and welcomes students from all fifty states and more than one hundred nations across the globe.

ASU is a tobacco-free university. For details visit https://wellness.asu.edu/explore-wellness/body/alcohol-and-drugs/tobacco

Arizona State University is a VEVRAA Federal Contractor and an Equal Opportunity/Affirmative Action Employer. All qualified applicants will receive consideration for employment without regard to race, color, religion, sex, sexual orientation, gender identity, national origin, disability, protected veteran status, or any other basis protected by law.

Notice of Availability of the ASU Annual Security and Fire Safety Report
In compliance with federal law, ASU prepares an annual report on campus security and fire safety programs and resources. ASU's Annual Security and Fire Safety Report is available online at https://www.asu.edu/police/PDFs/ASU-Clery-Report.pdf. You may request a hard copy of the report by contacting the ASU PD at 480-965-3456.

Relocation Assistance – For information about schools, housing child resources, neighborhoods, hospitals, community events, and taxes, visit https://cfo.asu.edu/az-resources.
Employment Verification Statement
ASU conducts pre-employment screening which may include verification of work history, academic credentials, licenses, and certifications.
Background Check Statement
ASU conducts pre-employment screening for all positions which includes a criminal background check, verification of work history, academic credentials, licenses, and certifications. Employment is contingent upon successful passing of the background check.
Instructions to Apply
Application deadline is 3:00PM Arizona time on the date indicated.

Please include all employment information in month/year format (e.g., 6/88 to 8/94), job title, job duties and name of employer for each position.

Resume should clearly illustrate how prior knowledge and experience meets the Minimum and Desired qualifications of this position.

ASU does not pay for travel expenses associated with interviews, unless otherwise indicated.

Only electronic applications are accepted for this position.