Events Manager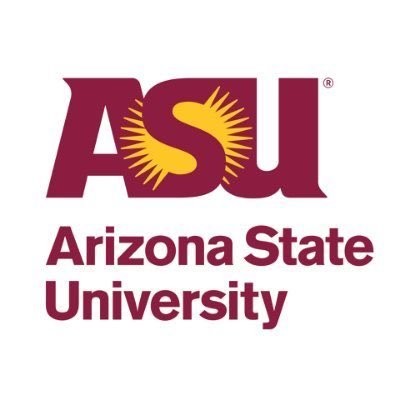 Arizona State University
Administration
Tempe, AZ, USA
Posted on Saturday, September 9, 2023
Events Manager
Job Description
The Arizona State University Alumni Association and Office of University Events and Protocol is looking to hire an Events Manager, who is energetic, creative and innovative. This person will assist in producing events that require a high level of detail, logistical coordination, professionalism and regular collaboration with ASU departments and units, including the ASU Office of the President, ASU administration and ASU Alumni Association to internal departments and community partners. When applicable, this individual serves as the primary point of contact and consultation for special events to ASU administration, colleges, departments and external community members.

The ideal candidate has a positive disposition and is extremely organized, possesses an eye for detail, sound decision-making skills, the aptitude to identify and solve problems proactively, and is highly accountable; has the ability to manage a large volume of tasks related to multiple programs or projects in various stages of production and adjust to changing priorities; is adaptable, resourceful and customer-service oriented; is technologically inclined, able to grasp concepts related to finance and accounting and is a continuous learner

Job Family
Publicity & Promotion
Department Name
Office of Univ Events&Protocol
Full-Time/Part-Time
Full-Time
Grant Funded Position
This is not a grant funded position and is not contingent on future grant funding.
Salary Range
$50,000 - $55,000 per year; DOE
Close Date
29-September-2023 - EXTENDED
Essential Duties
Through creativity, detailed planning, organization, and multi-tasking, support the coordination and execution of a variety of events for ASU's Alumni Association, Office of University Events and Protocol and university partners.
Lead and execute the event planning and programming for university events including Sun Devil Generations programming, affinity reunions, building groundbreakings, grand openings, conferences, commencement and convocations, signature events and other partnership events.
Develop complete logistical plans for events including, but not limited to: event communication, budget, venue, site diagrams, attendee registration, catering, A/V vendor management, staffing, technology, parking, permits, and procedures.
Work on multiple, concurrent projects under tight deadlines.
Serve as the primary point of contact for day-of event logistics including being onsite to set, monitor and breakdown event infrastructure, manage event presenters, IT or other support.
Establish and maintain positive working relationships with event stakeholders, including, but not limited to internal ASU safety collaborators including Fire, Police, and Emergency Medical Services and other internal ASU colleges, units, and departments, external agencies and university partners, vendors, etc.
Demonstrate a thorough understanding of the program budget and carry out programs according to budget, requiring a thorough understanding of program proposals, contracts, and budgets.
Monitor for continuous improvement possibilities for future enhancements to the alumni experience and internal efficiencies.
Utilize technology platforms for digital programs, digital elements of in-person programs, meetings, webinars, document sharing and communication
Understand and utilize event and project management systems including, but not limited to: Stova, Asana, and Social Tables.
Works closely with the Director of Affinity Programs to identify and prioritize event problems and corrective action strategies.
The ability to work occasional evenings and weekends as some events occur outside traditional office hours.
Other duties as assigned.
Minimum Qualifications
Bachelor's degree in related field AND five (5) years administrative/coordinating experience including three years supervisory experience OR Any equivalent combination of education and/or experience from which comparable knowledge, skills and abilities have been achieved.
Desired Qualifications
Experience planning and executing in-person events
Demonstrated knowledge of ASU policies and procedures in relation to executing event, programs and meetings on campus.
Experience leading meetings and/or presenting to groups including university departments.
Ability to successfully navigate ambiguous situations, make decisions and influence others.
Ability to display a high degree of tact, patience and diplomacy, particularly under pressure to meet deadlines while focusing on solutions.
Experience in marketing and communication platforms including digital, email and/or social media platforms.
Experience in training and leading of volunteers, student workers or other event coordinators.
Evidence of organizational skills and attention to details required to coordinate multiple events and projects simultaneously.
Ability to be an effective team member in a collaborative environment.
Demonstrated knowledge of budgets, finance and management principles and practices.
Experience in analyzing and developing effective solutions for logistical problems.
Experience in coordinating and prioritizing assigned work.
Evidence of effective communication
Working Environment
Professional, team-based environment; located on ASU's Tempe campus.
Activities are primarily performed in a regular, climate-controlled office setting subject to extended periods of sitting, standing, walking.
Use of E-mail, phone, and a variety of digital platforms.
Visual acuity and manual dexterity associated with daily use of desktop computer.
Bending, stooping, reaching, pushing and lifting up to 25 pounds.
Position requires on-sight event management, both indoor and outdoor as well as night and evening hours.
Ability to clearly communicate
ASU Statement
Arizona State University is a new model for American higher education, an unprecedented combination of academic excellence, entrepreneurial energy and broad access. This New American University is a single, unified institution comprising four differentiated campuses positively impacting the economic, social, cultural and environmental health of the communities it serves. Its research is inspired by real world application blurring the boundaries that traditionally separate academic disciplines. ASU serves more than 100,000 students in metropolitan Phoenix, Arizona, the nation's fifth largest city. ASU champions intellectual and cultural diversity, and welcomes students from all fifty states and more than one hundred nations across the globe.

ASU is a tobacco-free university. For details visit https://wellness.asu.edu/explore-wellness/body/alcohol-and-drugs/tobacco

Arizona State University is a VEVRAA Federal Contractor and an Equal Opportunity/Affirmative Action Employer. All qualified applicants will receive consideration for employment without regard to race, color, religion, sex, sexual orientation, gender identity, national origin, disability, protected veteran status, or any other basis protected by law.

Notice of Availability of the ASU Annual Security and Fire Safety Report
In compliance with federal law, ASU prepares an annual report on campus security and fire safety programs and resources. ASU's Annual Security and Fire Safety Report is available online at https://www.asu.edu/police/PDFs/ASU-Clery-Report.pdf. You may request a hard copy of the report by contacting the ASU PD at 480-965-3456.

Relocation Assistance – For information about schools, housing child resources, neighborhoods, hospitals, community events, and taxes, visit https://cfo.asu.edu/az-resources.
Employment Verification Statement
ASU conducts pre-employment screening which may include verification of work history, academic credentials, licenses, and certifications.
Background Check Statement
ASU conducts pre-employment screening for all positions which includes a criminal background check, verification of work history, academic credentials, licenses, and certifications. Employment is contingent upon successful passing of the background check.
Instructions to Apply
Application deadline is 3:00PM Arizona time on the date indicated.

Please include all employment information in month/year format (e.g., 6/88 to 8/94), job title, job duties and name of employer for each position.

Resume should clearly illustrate how prior knowledge and experience meets the Minimum and Desired qualifications of this position.

ASU does not pay for travel expenses associated with interviews, unless otherwise indicated.

Only electronic applications are accepted for this position.

IMPORTANT NOTE: What is the meaning of "equivalent combination" in the minimum qualifications? It means one year of higher education or 24 credit hours, is equal to one year of experience. For example, a four year Bachelor's degree is equal to four years of experience.