Research Specialist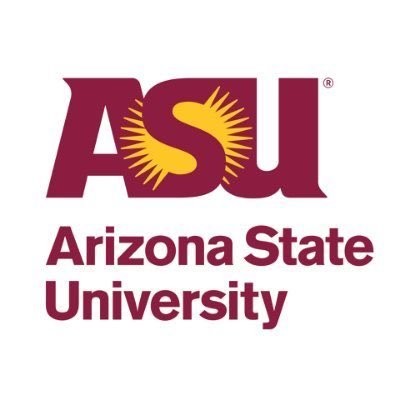 Arizona State University
Tempe, AZ, USA
Posted on Saturday, September 9, 2023
Research Specialist
Job Description
The School of Earth and Space Exploration is looking for a Research Specialist to manage laboratory and field research activities investigating carbon and nutrients in water and soils. The Research Specialist will work with faculty, graduate students, and undergraduate students to carry out research projects, maintain a safe and well-operating research environment, and summarize result of research activities.
Job Family
Research & Laboratory
Department Name
School Of Earth & Space Explor
Full-Time/Part-Time
Full-Time
Grant Funded Position
This is not a grant funded position and is not contingent on future grant funding.
Salary Range
$44,000 - $54,000 per year, DOE
Close Date
28-September-2023
Essential Duties
The research specialist will assist with a diverse range of research tasks, supporting the activities of faculty and student researchers. Duties will include:
running routine chemical, physical, and biological analyses on a range of different types of scientific equipment;
data entry, quality control, and archiving;
summarizing data and research project outcomes.
The research specialist will also play a key role in ensuring safe laboratory and field operations and safety training of all research personnel.
Minimum Qualifications
Bachelor's degree in a field appropriate to the area of assignment AND two years related research experience; OR, Six years research experience appropriate to the area of assignment; OR, Any equivalent combination of experience and/or education from which comparable knowledge, skills and abilities have been achieved.
Desired Qualifications
Experience with instrumentation for chemical analyses.
Ability to assist with sample collection and field work under sometimes challenging conditions (long hours, high temperatures) as needed.
Ability to work independently and effectively collaborate with diverse students and scientists.
Evidence of a safety mindset
Evidence of a valid drivers license
Experience in using organizational skills
Experience with or ability to learn data management and statistical analysis techniques.
Working Environment
The position will include work in research laboratories, field research sites, and computer work.
This position will work with potentially hazardous agents or physical hazards, such as biologicals, chemicals, radioactive materials or lasers
Department Statement
At the School of Earth and Space Exploration, our faculty, researchers and students seek to expand the frontiers of knowledge through the exploration of Earth, space, matter, time and life. More and more, successful exploration depends on engineering theory and practice to create technologies for scientific advances. Our programs explicitly emphasize the importance of technology in modern scientific research. We look beyond traditional academic boundaries to identify big problems and invent the means to solve them. Our work requires team support, and we strive to maintain a positive, collaborative, and interdisciplinary culture. We are committed to supporting all members of our community by promoting inclusion, diversity, equity, and accessibility.
ASU Statement
Arizona State University is a new model for American higher education, an unprecedented combination of academic excellence, entrepreneurial energy and broad access. This New American University is a single, unified institution comprising four differentiated campuses positively impacting the economic, social, cultural and environmental health of the communities it serves. Its research is inspired by real world application blurring the boundaries that traditionally separate academic disciplines. ASU serves more than 100,000 students in metropolitan Phoenix, Arizona, the nation's fifth largest city. ASU champions intellectual and cultural diversity, and welcomes students from all fifty states and more than one hundred nations across the globe.

ASU is a tobacco-free university. For details visit https://wellness.asu.edu/explore-wellness/body/alcohol-and-drugs/tobacco

Arizona State University is a VEVRAA Federal Contractor and an Equal Opportunity/Affirmative Action Employer. All qualified applicants will receive consideration for employment without regard to race, color, religion, sex, sexual orientation, gender identity, national origin, disability, protected veteran status, or any other basis protected by law.

Notice of Availability of the ASU Annual Security and Fire Safety Report
In compliance with federal law, ASU prepares an annual report on campus security and fire safety programs and resources. ASU's Annual Security and Fire Safety Report is available online at https://www.asu.edu/police/PDFs/ASU-Clery-Report.pdf. You may request a hard copy of the report by contacting the ASU PD at 480-965-3456.

Relocation Assistance – For information about schools, housing child resources, neighborhoods, hospitals, community events, and taxes, visit https://cfo.asu.edu/az-resources.
Employment Verification Statement
ASU conducts pre-employment screening which may include verification of work history, academic credentials, licenses, and certifications.
Background Check Statement
ASU conducts pre-employment screening for all positions which includes a criminal background check, verification of work history, academic credentials, licenses, and certifications. Employment is contingent upon successful passing of the background check.
Instructions to Apply
Application deadline is 3:00PM Arizona time on the date indicated.

Please include all employment information in month/year format (e.g., 6/88 to 8/94), job title, job duties and name of employer for each position.

Resume should clearly illustrate how prior knowledge and experience meets the Minimum and Desired qualifications of this position.

ASU does not pay for travel expenses associated with interviews, unless otherwise indicated.

Only electronic applications are accepted for this position.

IMPORTANT NOTE: What is the meaning of "equivalent combination" in the minimum qualifications? It means one year of higher education or 24 credit hours, is equal to one year of experience. For example, a four year Bachelor's degree is equal to four years of experience.