Business Operations Manager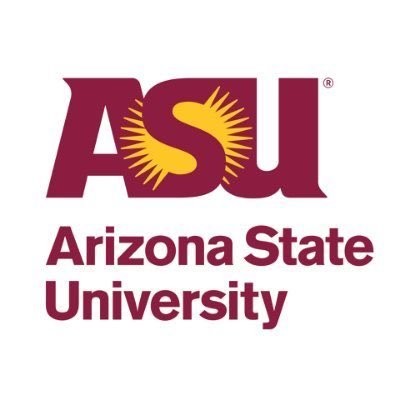 Arizona State University
Operations
Los Angeles, CA, USA
Posted on Saturday, September 9, 2023
Business Operations Manager
Business Operations Manager
Job Description
The Herberger Institute for Design and the Arts (HIDA) is looking for a Business Operations Manager (BOM) to serve the Institute's programs in Los Angeles at the ASU California Center. In this role, the BOM will be responsible for a wide range of duties which include, but are not limited to budgeting, forecasting, reporting, procurement, oversight of student awards, human resource functions including coordinating hires, overseeing payroll actions, and coordinating with leadership and other operational support staff to meet the goals of the Institute.

The successful candidate will be a self-starter with an efficient work methodology, excellent customer service and communication skills, exceptional work qualities, an ability to coordinate multiple tasks autonomously and someone who can exercise sound judgment in decision-making.
The Institute's presence in Los Angeles currently includes the School of Art (ASU FIDM – Fashion), The Design School, and The Sidney Poitier New American Film School. The BOM will support all programs in LA and their respective leaders, while directly reporting to the Dean's Office business operations team back in Tempe, AZ. The functions and reporting structures of this role may change as our offerings evolve.
Job Family
Business Operations
Full-Time/Part-Time
Full-Time
Grant Funded Position
This is not a grant funded position and is not contingent on future grant funding.
Salary Range
$68,000 - $105,000 per year
Close Date
28-September-2023
Essential Duties
Prepares or participates in the preparation of financial and administrative reports; analyzes and interprets statistical, financial and management planning data for decision-making and strategic planning.
Maintains knowledge of ASU practices and policies in order to provide daily policy guidance and direction to HIDA staff and faculty in order to ensure compliance related to all fiscal matters
Ensures the day-to-day successful execution of all assigned fiscal duties, which may include purchasing, processing Workday documents, overseeing employee travel, approving Workday transactions, planning, and account/PCard reconciliations for numerous accounts
Routinely meet with Directors and/or HIDA leadership to review budgets, reforecast accounts, provide guidance and assist in navigating complex purchasing requests
Manages all quarterly forecasting, annual budget submissions and other similar tasks for assigned accounts within required timeframes
Ability to create spreadsheets and reports from various data sources
Coordinates faculty, staff, and student recruitment, requiring familiarity with federal, state, and ASU employment practices.
Processes payroll and personnel actions in accordance with HIDA policy and procedures.
Acts as a liaison to the Office of Human Resources
Assesses unit administrative and operational functions and sets general priorities and goals, develops and implements policies and procedures.
Coordinates facilities and IT tickets to local operational support teams outside of HIDA.
Provides tactical administrative and managerial advice to leadership and evaluates related proposed solutions.
Manages, supervises and trains assigned staff and/or student workers and monitors work in progress. Reviews job performance consistent with department and university goals.
Oversees space utilization, building repair and maintenance requests.
Communicates with other departments and university administrators; resolves or assists with the resolution of problems and sensitive issues.
Interprets ASU policies and procedures and develops internal processes on adhering to these policies.
Performs other functions designated by program leadership or the HIDA Dean's Office.
Minimum Qualifications
Bachelor's degree in a related field and six (6) years of directly related administrative experience which includes three (3) years of supervisory experience; OR, Ten (10) years of directly related administrative experience which includes three (3) years of supervisory experience; OR, Any equivalent combination of experience, and/or education from which comparable knowledge, skills and abilities have been achieved.
Desired Qualifications
Evidence of a Bachelor's Degree in Accounting, Finance or Business, including knowledge of principles, practices and methods of accounting and budgeting
Experience using a financial management system in a higher education environment (Workday, preferred)
Experience with Adaptive Planning, ASU's budgeting system
Experience preparing, managing and forecasting multiple budgets
Experience reconciling accounts
Demonstrated knowledge of Concur and ASU travel policies and procedures
Experience managing a departmental purchasing card and reconciliations
Experience processing and approving scholarships in Peoplesoft
Experience assisting in the operation of a fiscally sound environment
Experience hiring, writing offer letters, and following HR procedures
Familiarity with California employment regulations
Evidence of effective customer service skills
Experience working in a fast-paced environment with competing deadlines
Experience in creating detailed and complex numerical computations and spreadsheets within Excel
Experience with Microsoft Office (i.e., Word, Excel, and Outlook)
Evidence of effective communication skills
Working Environment
Activities are performed in an environmentally controlled office setting subject to extended periods of sitting, keyboarding and manipulating a computer mouse (75%); frequently required to stand for varying lengths of time and walk moderate distances to perform work (25%).
Regular activities require ability to quickly change priorities which may include and/or are subject to resolution of conflicts.
Ability to clearly communicate to perform essential functions.
Calculator, telephone, computer (monitor, keyboard and mouse), printer, fax and copier.
This position receives regular review of objectives.
Department Statement
The Herberger Institute comprises the School of Art; School of Arts, Media and Engineering; The Sidney Poitier New American Film School; School of Music, Dance and Theatre; The Design School; and the ASU Art Museum. With 130 degree and certificate options, and programs ranked top 20 in art, design, music, theatre, digital culture, film, dance and more, plus a top university art museum, a leading immersive media facility, and national and international partnerships, the Herberger Institute is a powerhouse of art, culture and design.

The vision of the Herberger Institute is to advance the New American University by embedding designers, artists and arts-based inquiry at its core and throughout the communities it serves locally, nationally and internationally. With over 5,399 students, over 500 faculty members, and 130 program options, the Herberger Institute is committed to redefining the 21st-century design and arts school.

As part of Arizona State University, the most innovative university in the nation, the Herberger Institute seeks to drive and scale new ways for arts and design to have impact in our world. We invite you to join our work.

Values:
Creativity as a core 21st-century competency
Design and the arts as critical resources for transforming our society
Innovation, enterprise and entrepreneurship
Interdisciplinary and transdisciplinary collaboration and research
Social embeddedness
Projecting all voices
Excellence
https://herbergerinstitute.asu.edu/
Why work @ASU -
https://cfo.asu.edu/why-work-asu
Total compensation at ASU is defined as more than the salary paid for the valuable work performed to support the success of our ASU students. It includes:
Salary and wages paid
Comprehensive package of affordable benefit plans and programs
Access to world-class educational opportunities at deeply discounted rates
ASU's total compensation estimator shows the approximate value of your overall compensation
ASU is a diverse enterprise with a wide variety of work and learning modes, locations and a commitment to sustainability, innovation and employee work-life balance. We are determined to maintain our position as an employer of choice in a competitive labor market.
Flexible work options
Alternative work schedules can include four, 10-hour workdays in a workweek; a nine-day, 80-hour schedule over two workweeks for exempt employees only; and staggered start and stop times.
Hybrid work is an arrangement where employees spend a minimum of 60% of their regular workweek at their primary ASU work location. Dean or vice president-level approval is required.
ASU Statement
Arizona State University is a new model for American higher education, an unprecedented combination of academic excellence, entrepreneurial energy and broad access. This New American University is a single, unified institution comprising four differentiated campuses positively impacting the economic, social, cultural and environmental health of the communities it serves. Its research is inspired by real world application blurring the boundaries that traditionally separate academic disciplines. ASU serves more than 100,000 students in metropolitan Phoenix, Arizona, the nation's fifth largest city. ASU champions intellectual and cultural diversity, and welcomes students from all fifty states and more than one hundred nations across the globe.

ASU is a tobacco-free university. For details visit https://wellness.asu.edu/explore-wellness/body/alcohol-and-drugs/tobacco

Arizona State University is a VEVRAA Federal Contractor and an Equal Opportunity/Affirmative Action Employer. All qualified applicants will receive consideration for employment without regard to race, color, religion, sex, sexual orientation, gender identity, national origin, disability, protected veteran status, or any other basis protected by law.

Notice of Availability of the ASU Annual Security and Fire Safety Report
In compliance with federal law, ASU prepares an annual report on campus security and fire safety programs and resources. ASU's Annual Security and Fire Safety Report is available online at https://www.asu.edu/police/PDFs/ASU-Clery-Report.pdf. You may request a hard copy of the report by contacting the ASU PD at 480-965-3456.

Relocation Assistance – For information about schools, housing child resources, neighborhoods, hospitals, community events, and taxes, visit https://cfo.asu.edu/az-resources.
Employment Verification Statement
ASU conducts pre-employment screening which may include verification of work history, academic credentials, licenses, and certifications.
Background Check Statement
ASU conducts pre-employment screening for all positions which includes a criminal background check, verification of work history, academic credentials, licenses, and certifications. Employment is contingent upon successful passing of the background check.
Fingerprint Check Statement
This position is considered safety/security sensitive and will include a fingerprint check. Employment is contingent upon successful passing of the fingerprint check.
Instructions to Apply
Application deadline is 3:00PM Arizona time on the date indicated.

Please include all employment information in month/year format (e.g., 6/88 to 8/94), job title, job duties and name of employer for each position.

Resume should clearly illustrate how prior knowledge and experience meets the Minimum and Desired qualifications of this position.

ASU does not pay for travel expenses associated with interviews, unless otherwise indicated.

Only electronic applications are accepted for this position.

IMPORTANT NOTE: What is the meaning of "equivalent combination" in the minimum qualifications? It means one year of higher education or 24 credit hours, is equal to one year of experience. For example, a four year Bachelor's degree is equal to four years of experience.