Systems Support Analyst (IT)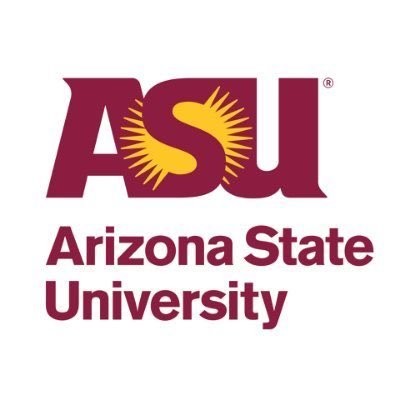 Arizona State University
IT, Customer Service
Chandler, AZ, USA
Posted on Tuesday, September 12, 2023
Systems Support Analyst (IT)
Off-Campus: Chandler/Gilbert
Systems Support Analyst (IT)
Job Description
The Executive Technology Support Team, (ETS) helps ASU create and maintain innovative technology solutions and services that advance learning and discovery at the University and is at the forefront of developing IT platforms and tools that add value to the student experience.

ETS Deskside Services is seeking a Systems Support Analyst to join our support team. This position is based at our ASU Chandler Innovation Center located in Chandler, Arizona. As part of the ETS, the primary duty of this position is to provide endpoint support to staff by utilizing hardware, software, A/V, and troubleshooting expertise.

As with everyone in the ETS family, culture and communications are core responsibilities in this role. Performs a variety of activities necessary to provide desktop and software application support to end users to ensure proper and effective operations.

Job Family
Information Technology
Department Name
Executive Administration
Full-Time/Part-Time
Full-Time
Grant Funded Position
This is not a grant funded position and is not contingent on future grant funding.
Salary Range
$50,000 - $55,000 per year; DOE
Close Date
22-September-2023
Essential Duties
Perform onsite deskside, endpoint, and shared space support tasks including: desktop, laptop, mobile device, and A/V support; software installation, updates, and support; ASU email (Outlook, Gmail) and MS Office suite support; printer configuration; network connection setup and troubleshooting; Operating system (Windows, Mac, and Mobile) installation, update, and support;
Utilize endpoint management tools (JAMF, SCCM, Active Directory, Group Policy, etc.)
Keep a flexible work schedule, possibly consisting of days, nights, and weekends, and possibly on a rotating schedule, as required. On-call work may be required as well.
Support meetings and events: A/V planning, setup, and configuration; video conferencing (Zoom, Skype, etc.);
Support and use the Event Management System to schedule and plan the support of events, classes, and meetings.
Liaise with other ASU and ETS departments regarding deskside, network, security, maintenance, and other third party vendors to ensure distribution of outage information and ensure escalated problem resolution.
Research, troubleshoot, and resolve issues while establishing proactive methods for preventing future issues before they arise.
Provide excellent customer service and establish trusted relationships with team members, location staff, and visitors.
Write and update technical documentation and asset inventories; create user-facing instructional documentation
Support faculty, staff, affiliates, and guests, both in person and remotely via email, phone, or remote control apps.
Take responsibility for fostering culture, advancing our values, and championing engagement in all its forms -- collaborating across our teams as well as participating in ETS/ASU events and programs.
Perform other duties as assigned.

Minimum Qualifications
Bachelor's degree in Information Technology or closely related AND two (2) years providing desktop diagnostic and trouble-shooting support; OR, Any equivalent combination of experience and/or education from which comparable knowledge, skills and abilities have been achieved.
Desired Qualifications
Ability to model empathy, compassion and emotional intelligence
Experience hiring in a values-led organization, emphasizing diversity, equity, inclusion and belonging
Ability to help foster a safe psychological space for all teammates where everyone can thrive
Ability to stimulate changes in individual, institutional, and corporate behaviors to create a more sustainable environment
Ability to lead by example in communicating, participating and encouraging support of the institution's sustainability programs
Possession of a strong work ethic focused on proactivity, with a friendly and respectful countenance
Ability to maintain a flexible schedule in order to support night and weekend events
Strong knowledge of cross-platform technical troubleshooting
Experience with Active Directory, SCCM and JAMF
Working knowledge of event and conference room support: A/V technologies; mic, speaker, and camera placement; video conferencing technologies and recording
Experience with fostering and maintaining customer partnerships
Experience with remote support tools
Experience with mass computer deployment in an enterprise environment
Extensive knowledge of Dell and Apple devices
Experience using an inventory management system to track equipment
Working knowledge of network file shares and network printers
Ability to resolve hardware and software problems
Ability to identify problem sources and methods of solution
Experience with network Print Server Configuration Setup and Troubleshooting
Experience with configuring and using Outlook client in an Exchange environment
Experience with troubleshooting network
Experience in PC Image Deployment and Testing
Knowledge of basic Project Management (Organize and schedule tasks, prioritize)
Experience in creating and writing kb articles, policies and standards
Experience in presenting in Groups and Training Staff; VPN Secure Connection configuration
Working knowledge of server-client model in enterprise environment
Ability to communicate technical concepts to technical and non-technical users
Working Environment
Activities are performed in an environmentally controlled office setting subject to extended periods of sitting, standing and walking.
Frequent physical demands may include stooping, bending, crawling under/around objects, reaching, lifting and pushing objects of varying weights up to 50 pounds.
Regularly required to work in cramped and enclosed areas and exposure to variations in temperature when deploying equipment.
egular review of completed tasks.
Department Statement
The Executive Technology Support Team (ETS) embraces its role as both an enabler and catalyst for advancing the vision and work of the New American University. We are a values-driven organization. Our commitments are reflected in all of the work we do in pursuit of operational excellence, the experience and delight of our community, and our strategic and innovation initiatives. Applicant must be eligible to work in the United States; ASU ETS will not be a sponsor for this position.
ASU Statement
Arizona State University is a new model for American higher education, an unprecedented combination of academic excellence, entrepreneurial energy and broad access. This New American University is a single, unified institution comprising four differentiated campuses positively impacting the economic, social, cultural and environmental health of the communities it serves. Its research is inspired by real world application blurring the boundaries that traditionally separate academic disciplines. ASU serves more than 100,000 students in metropolitan Phoenix, Arizona, the nation's fifth largest city. ASU champions intellectual and cultural diversity, and welcomes students from all fifty states and more than one hundred nations across the globe.

ASU is a tobacco-free university. For details visit https://wellness.asu.edu/explore-wellness/body/alcohol-and-drugs/tobacco

Arizona State University is a VEVRAA Federal Contractor and an Equal Opportunity/Affirmative Action Employer. All qualified applicants will receive consideration for employment without regard to race, color, religion, sex, sexual orientation, gender identity, national origin, disability, protected veteran status, or any other basis protected by law.

Notice of Availability of the ASU Annual Security and Fire Safety Report
In compliance with federal law, ASU prepares an annual report on campus security and fire safety programs and resources. ASU's Annual Security and Fire Safety Report is available online at https://www.asu.edu/police/PDFs/ASU-Clery-Report.pdf. You may request a hard copy of the report by contacting the ASU PD at 480-965-3456.

Relocation Assistance – For information about schools, housing child resources, neighborhoods, hospitals, community events, and taxes, visit https://cfo.asu.edu/az-resources.
Employment Verification Statement
ASU conducts pre-employment screening which may include verification of work history, academic credentials, licenses, and certifications.
Background Check Statement
ASU conducts pre-employment screening for all positions which includes a criminal background check, verification of work history, academic credentials, licenses, and certifications. Employment is contingent upon successful passing of the background check.
Instructions to Apply
Application deadline is 3:00PM Arizona time on the date indicated.

Please include all employment information in month/year format (e.g., 6/88 to 8/94), job title, job duties and name of employer for each position.

Resume should clearly illustrate how prior knowledge and experience meets the Minimum and Desired qualifications of this position.

ASU does not pay for travel expenses associated with interviews, unless otherwise indicated.

Only electronic applications are accepted for this position.

IMPORTANT NOTE: What is the meaning of "equivalent combination" in the minimum qualifications? It means one year of higher education or 24 credit hours, is equal to one year of experience. For example, a four year Bachelor's degree is equal to four years of experience.