Career Education Management Intern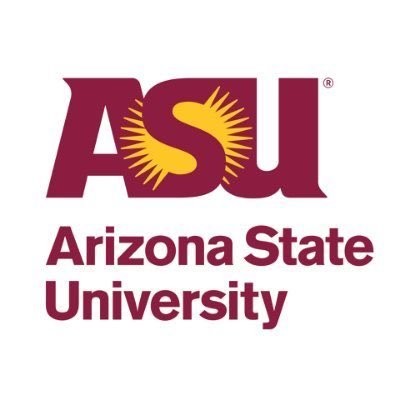 Arizona State University
Posted on Tuesday, September 12, 2023
Career Education Management Intern
Job Description
A Career Education Management Intern for Career Services (CS) prepares and assists our diverse student population to ensure they are career ready upon graduation. The Career Education Management Intern works with students and new alumni through 1:1 advising, group presentations (small and large groups), collaboration with on campus departments, affinity groups and the career services team.

The ideal candidate has exemplary communication skills, has the ability to work independently as well as collaboratively, is prompt with their follow-through, appreciates and works well in innovative, diverse and evolving environments, and is committed to fostering an inclusive environment.

Department Name
Career & Prof Devlpmnt Svcs T
Full-Time/Part-Time
Part-Time
VP Code
EDUC OUTRCH & STDT SVCS
Grant Funded Position
This is not a grant funded position and is not contingent on future grant funding.
Salary Range
$20.00 per hour
Close Date
18-September-2023
Essential Duties
Engage campus coalitions/organizations/departments in understanding career readiness and professional development needs
Serve as a representative and advocate to campus and community partners to provide insightful information about historically underrepresented populations
Engages with diverse students and new alumni on a regular basis, both in-person and in virtual settings (such as hosting workshops, webinars, conducting virtual 1:1 advising, and online chats).
Advises students on writing resumes, preparing job and internship search materials, developing a professional digital portfolio, managing social media professional presence, networking, developing interview skills and application materials
Advises students and recent graduates regarding their interests, values, skills and qualifications needed for career decision making, effective internship and/or job search, and applying to graduate programs.
Regularly delivers career and professional development presentations and workshops, in both small and large settings, to ASU classes, student clubs, professional organizations, and the community.
Oversees and manages drop-in career advising sessions.
Supports department and university-wide initiatives.
Regularly records and reports on data related to appointments, event participation, student assessments, and other position responsibilities.
Supports professional staff with campus partner and EOSS events and programming needs. Additional opportunities to assist with division wide, and ASU, initiatives such as Fall Welcome, Family Weekend and Homecoming.
Work schedule and location: Career Services serves students and recent grads virtually, in the office and at events during the timeframe of Monday – Friday, 8:00 am – 5:00 pm. Additional opportunities to assist with division wide, and ASU, initiatives such as Fall Welcome, Family Weekend and Homecoming. A specific work schedule will be arranged with supervisor upon hire for 20 hours a week. This position is primarily based on ASU's Polytechnic Campus and you may be required to travel to different ASU campuses for above essential duties. This Internship program is a short term-position of a 12-month experience or less. An additional one-year extension may be offered contingent upon an annual review. Candidate is required to be enrolled in a Graduate Program during the duration of employment and continuation of employment will be based on enrollment in a Graduate Program.
Minimum Qualifications
Bachelor's degree in a related field; OR, any equivalent combination of education and/or experience from which comparable knowledge, skills and abilities have been achieved.
Desired Qualifications
Graduate Student in a closely related field of study
Experience in working with diverse and historically underrepresented populations in a college/K-12 setting
Experience presenting to large or small groups on a variety of topics
Experience mentoring students 1:1 or in small groups
Experience effectively working with people in varying sizes and modalities
Experience with Microsoft Office applications and database management systems. Can effectively demonstrate knowledge of specific applications such as: Outlook, PowerPoint, Google Drive
Experience in work that requires attention to detail and accuracy
Experience in prioritizing varied workload and meeting multiple, overlapping deadlines
Evidence of effective verbal and written communication skills
Working Environment
Activities are performed in an environmentally controlled office setting subject to extended periods of sitting, keyboarding, and manipulating a computer mouse
Required to stand for varying lengths of time and walk moderate distances to perform work
Frequent bending, reaching, lifting, pushing and pulling up to 25 pounds
Ability to clearly communicate to perform essential functions
Regular use of standard office equipment including, but not limited to: computer workstation/laptop (keyboard, monitor, mouse), printer, fax, calculator, copier, telephone and associated computer/technology peripherals
Department Statement
The Career Education Management Intern is part of a one Career Services team model that provides a variety of career advisement services to students and recent alumni through every step of the career & professional development process. Career Services serves ASU students and new alumni through engagement opportunities tailored to their unique backgrounds, talents, experiences, academic preparation and professional goals. Our focus is to ensure Career Readiness as defined by the National Association of Colleges & Employers: Career Readiness is the attainment and demonstration of requisite competencies that broadly prepare college graduates for a successful transition into the workplace. We help them succeed at every step of their career development process from learning about majors and career options, to finding an internship or first job out of college. We offer professional career advice and are a valuable resource for job outlook, salary and employment trend information.

Career Services provides commensurate programs, services, and resources at all four Phoenix area locations, as well as ASU Online. Staff work collaboratively with CS leadership and staff at each location, and as part of the Educational Outreach and Student Services (EOSS) Vice Presidential area. EOSS provides the ASU student community with support services, involvement opportunities and a rich Sun Devil experience to assist students in achieving their personal and academic goals. Members of the ASU community aspire to live the Sun Devil Way, creating and sustaining a community that exemplifies achievement, engagement and responsibility.
ASU Statement
Arizona State University is a new model for American higher education, an unprecedented combination of academic excellence, entrepreneurial energy and broad access. This New American University is a single, unified institution comprising four differentiated campuses positively impacting the economic, social, cultural and environmental health of the communities it serves. Its research is inspired by real world application blurring the boundaries that traditionally separate academic disciplines. ASU serves more than 100,000 students in metropolitan Phoenix, Arizona, the nation's fifth largest city. ASU champions intellectual and cultural diversity, and welcomes students from all fifty states and more than one hundred nations across the globe.

ASU is a tobacco-free university. For details visit https://wellness.asu.edu/explore-wellness/body/alcohol-and-drugs/tobacco

Arizona State University is a VEVRAA Federal Contractor and an Equal Opportunity/Affirmative Action Employer. All qualified applicants will receive consideration for employment without regard to race, color, religion, sex, sexual orientation, gender identity, national origin, disability, protected veteran status, or any other basis protected by law.

Notice of Availability of the ASU Annual Security and Fire Safety Report
In compliance with federal law, ASU prepares an annual report on campus security and fire safety programs and resources. ASU's Annual Security and Fire Safety Report is available online at https://www.asu.edu/police/PDFs/ASU-Clery-Report.pdf. You may request a hard copy of the report by contacting the ASU PD at 480-965-3456.

Relocation Assistance – For information about schools, housing child resources, neighborhoods, hospitals, community events, and taxes, visit https://cfo.asu.edu/az-resources.
Employment Verification Statement
ASU conducts pre-employment screening which may include verification of work history, academic credentials, licenses, and certifications.
Background Check Statement
ASU conducts pre-employment screening for all positions which includes a criminal background check, verification of work history, academic credentials, licenses, and certifications. Employment is contingent upon successful passing of the background check.
Instructions to Apply
Application deadline is 3:00PM Arizona time on the date indicated.

Please include all employment information in month/year format (e.g., 6/88 to 8/94), job title, job duties and name of employer for each position.

Resume should clearly illustrate how prior knowledge and experience meets the Minimum and Desired qualifications of this position.

ASU does not pay for travel expenses associated with interviews, unless otherwise indicated.

Only electronic applications are accepted for this position.

IMPORTANT NOTE: What is the meaning of "equivalent combination" in the minimum qualifications? It means one year of higher education or 24 credit hours, is equal to one year of experience. For example, a four year Bachelor's degree is equal to four years of experience.