International Faculty and Scholar Coordinator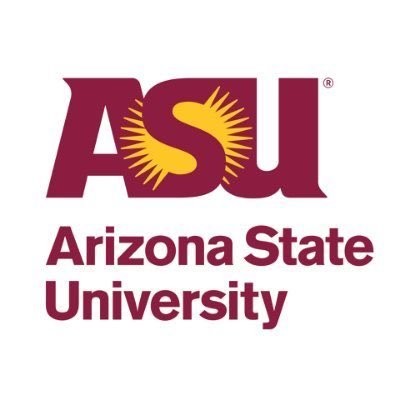 Arizona State University
Tempe, AZ, USA
Posted on Tuesday, September 12, 2023
International Faculty and Scholar Coordinator
Job Description
Under the supervision of the Assistant Director, the Coordinator assists in developing and implementing campus internationalization programs and academic success initiatives for the international population, in particular supporting the international faculty and scholars team in immigration application processing or when their knowledge or expertise can be of assistance.

Department Name
International Students Scholar
Full-Time/Part-Time
Full-Time
Grant Funded Position
This is not a grant funded position and is not contingent on future grant funding.
Salary Range
$42,000 - $46,000 per year; DOE
Close Date
25-September-2023
Essential Duties
Oversee front desk operations and student employees
Serve as an Alternate Responsible Officer (ARO) to serve the J-1 student exchange visitor population
Develop and coordinate resources and materials to advance campus internationalization initiatives for international faculty and scholar success
Act as liaison with the community, faculty, scholars, and staff in facilitating university-wide programs.
Consult with ASU staff and international faculty/scholars to inform them of the development of various academic and leadership activities.
Lead training webinars for department contacts and beneficiaries for various visa types.
International Scholar Consultations (services, English language, etc.).
Develop and carry out program evaluation activities.
Participate in the action plans for International Students and Scholars Center
Develop compliance workshops, focus groups, and programmatic events for multiple campuses and for specific population groups based on the campus and group needs.
Develop services to fulfill international faculty and scholar support, professional development, cultural adjustment, and immigration needs.
Develop performance indicators, and accountability reports for programs, workshops, and other events.
Develop tracking and follow-up mechanisms to understand the progression and engagement of international scholars.
Knowledge of foreign national visa categories on F-1, J-1, H-1B, TN, & PR to support various application processes.

Minimum Qualifications
Bachelor's degree in a field appropriate to the area of assignment AND three (3) years of related experience; OR, Any equivalent combination of education and/or experience from which comparable knowledge, skills and abilities have been achieved.
Desired Qualifications
Evidence of a Master's degree in higher education, international education, intercultural communication, or related field.
Experience in program budgeting, development, coordination, and evaluation.
Experience in cross-cultural communication.
Demonstrated knowledge of trends related to campus internationalization and international faculty and scholar recruitment.
Experience in the analysis of quantitative and qualitative data; ability to draw conclusions from student data sets.
Evidence of eligibility to work in the US.
Working Environment
Activities are primarily performed in a regular, climate-controlled office setting subject to extended periods of sitting, standing, walking. Visual acuity and manual dexterity associated with daily use of desktop computer; bending, stooping, reaching, and lifting up to 35 pounds. May require irregular hours, including evenings and weekends.

Department Statement
The International Students and Scholars Center is one of several departments comprising the Division of Enrollment Services which utilizes a variety of strategies to enroll and support student population representative of Arizona State University's vision.

The International Students and Scholars Center is comprised of a staff of trained experts, versed in the details and requirements of academic and employment-based programs, who provide visa and immigration advice and support to visiting students and scholars. These services include oversight of visa programs, planning and coordinating orientations for the international students, and assisting with visa and immigration for new students, staff, and scholars.

Arizona State University currently enrolls over 8,000 international students from 130 countries and each year hosts nearly 700 international faculty and scholars. The office working collaboratively with academic and administrative units implements a shared institutional vision of expanded international study, global awareness and comprehensive internationalization to enhance the overall experience of international students and scholars at ASU.

ASU offers an array of employee benefits, including reduced tuition for employees, their spouses and dependents; competitive rates for health and life benefits; a wellness program; disability and leaves program (vacation, sick, and family); paid holidays; and retirement programs. Visit https://cfo.asu.edu/hr-benefits for further details, as well as https://cfo.asu.edu/hr/application to view ASU President Crow's video on what ASU has to offer employees.

Mission
A globally minded team providing comprehensive support, advisement and advocacy for ASU international students, scholars and faculty, while maintaining the highest standard of integrity and immigration compliance to ensure that ASU continues to be a top choice for the international academic community.

Vision
To fashion an international campus environment that welcomes and supports citizens from around the world, who are then inspired to create, collaborate, and catalyze the community around common values that synthesize new opportunities to transform global citizenship


ASU Statement
Arizona State University is a new model for American higher education, an unprecedented combination of academic excellence, entrepreneurial energy and broad access. This New American University is a single, unified institution comprising four differentiated campuses positively impacting the economic, social, cultural and environmental health of the communities it serves. Its research is inspired by real world application blurring the boundaries that traditionally separate academic disciplines. ASU serves more than 100,000 students in metropolitan Phoenix, Arizona, the nation's fifth largest city. ASU champions intellectual and cultural diversity, and welcomes students from all fifty states and more than one hundred nations across the globe.

ASU is a tobacco-free university. For details visit https://wellness.asu.edu/explore-wellness/body/alcohol-and-drugs/tobacco

Arizona State University is a VEVRAA Federal Contractor and an Equal Opportunity/Affirmative Action Employer. All qualified applicants will receive consideration for employment without regard to race, color, religion, sex, sexual orientation, gender identity, national origin, disability, protected veteran status, or any other basis protected by law.

Notice of Availability of the ASU Annual Security and Fire Safety Report
In compliance with federal law, ASU prepares an annual report on campus security and fire safety programs and resources. ASU's Annual Security and Fire Safety Report is available online at https://www.asu.edu/police/PDFs/ASU-Clery-Report.pdf. You may request a hard copy of the report by contacting the ASU PD at 480-965-3456.

Relocation Assistance – For information about schools, housing child resources, neighborhoods, hospitals, community events, and taxes, visit https://cfo.asu.edu/az-resources.
Employment Verification Statement
ASU conducts pre-employment screening which may include verification of work history, academic credentials, licenses, and certifications.
Background Check Statement
ASU conducts pre-employment screening for all positions which includes a criminal background check, verification of work history, academic credentials, licenses, and certifications. Employment is contingent upon successful passing of the background check.
Instructions to Apply
Application deadline is 3:00PM Arizona time on the date indicated.

Please include all employment information in month/year format (e.g., 6/88 to 8/94), job title, job duties and name of employer for each position.

Resume should clearly illustrate how prior knowledge and experience meets the Minimum and Desired qualifications of this position.

ASU does not pay for travel expenses associated with interviews, unless otherwise indicated.

Only electronic applications are accepted for this position.

IMPORTANT NOTE: What is the meaning of "equivalent combination" in the minimum qualifications? It means one year of higher education or 24 credit hours, is equal to one year of experience. For example, a four year Bachelor's degree is equal to four years of experience.