Reporter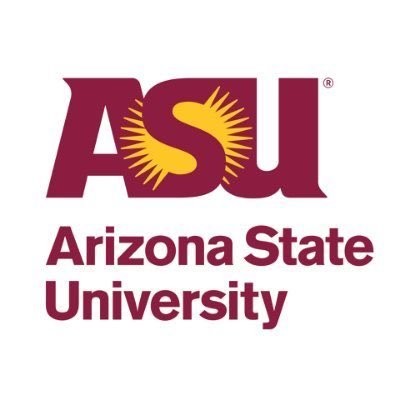 Arizona State University
Marketing & Communications
Tempe, AZ, USA
Posted on Tuesday, September 12, 2023
Reporter
Job Description
What's in it for you:
Arizona State University offers a comprehensive benefits package that includes valuable employee benefits to enhance the total compensation of its staff. This package includes:
Tuition Reduction Program for staff members, their spouses, and dependents, available on day one.
Low-cost health, dental, vision, and life insurance benefits.
Retirement program designed to promote long-term savings and provide income upon retirement.
Paid time for volunteer and professional development.
10 Paid Holidays and competitive Vacation and Sick accruals each Pay Period.
Wellness program for preventative health education and screenings.
Disability and leave program for income protection.
Employee assistance for free and confidential behavioral health services.
ASU Discounts to sports/events along with discounts with ASU partnerships.
Flexible work arrangements are available in an alternative or hybrid schedule but will be based on the work and the needs of the university and department operations and pending leadership approval.
Are you a passionate storyteller with a keen eye for capturing the essence of an institution's journey? Join our team at Educational Outreach and Student Services within Arizona State University as a Reporter. In this role, your primary focus will be on reporting and writing compelling news and feature stories that highlight the vibrant student experience at ASU and the programs and initiatives that support our students' success. Your adeptness in capturing photographic content to complement these narratives, coupled with your proficiency in curating content on social media accounts and websites, will play a pivotal role in showcasing the Sun Devil experience and ASU's educational outreach efforts, student resources and services.
Job Family
Publishing, Printing & Repro
Department Name
Marketing & Communication
Full-Time/Part-Time
Full-Time
VP Code
EDUC OUTRCH & STDT SVCS
Grant Funded Position
This is not a grant funded position and is not contingent on future grant funding.
Salary Range
$50,000 - $55,000 per year, DOE
Close Date
22-September-2023
Essential Duties
Investigate, report, and write engaging news and feature stories that capture the essence of ASU's Educational Outreach and Student Services.
Utilize your photographic skills to complement storytelling efforts by capturing compelling visual content.
Proficiently curate and manage content on social media accounts and websites to enhance the online presence of Educational Outreach and Student Services. Collaborate with colleagues to identify and develop captivating story opportunities.
Attend events to conduct real-time reporting and social media promotion.
Stay informed about trends and innovations in digital marketing and reporting.
Work closely with editors to ensure storytelling aligns with university priorities.
Maintain the unique voice and tone of Arizona State University in all communication efforts.
Assist in capturing audio, video, and photographic content as required.
Support the transcription and organization of digital assets.
Minimum Qualifications
Bachelor's degree in Journalism or related field with at least 2 years' prior experience reporting and writing for a major publication or web outlet with advanced reporting skills, including translating complicated or technical topics into clear, accessible stories OR, Any equivalent combination of experience and/or education from which comparable knowledge, skills and abilities have been achieved.
Desired Qualifications
Journalistic Skills: Proficient in reporting, researching, and writing compelling long-form and day-turn journalism. Proficiency in curating content on social media accounts and websites.
Innovative Storytelling: Creatively generate new and engaging storytelling methods across different mediums. Ability to convert complex topics into clear and accessible prose.
Multi-Medium Proficiency: Skilled in producing stories in various mediums. Strong photography skills with the ability to capture compelling visual content, is a plus.
Deadline Management and Multi-tasking: Comfortable working on deadline. Ability to manage multiple complex reporting efforts simultaneously with meticulous attention to detail.
Beat Development: Establish and maintain a beat, maintaining regular contact with sources both within EOSS and across university schools and departments for story generation.
Narrative Development: Create story arcs and narratives that effectively convey the story of the New American University through the student and family lens to various stakeholders.
Content Organization: Organize material, determine emphasis, and produce content in alignment with advanced journalistic style and ASU writing standards.
Editorial Collaboration: Collaborate closely with editors and stakeholders to refine storytelling and align presentation with university priorities.
Team Collaboration: Collaborate with photojournalists, videographers social media managers, and designers to produce compelling digital content.
Professional Representation: Represent EOSS and Arizona State University professionally and effectively in front of various University community members, including leadership, deans, faculty, staff, students, alumni, parents, and applicants.
Working Environment
Job duties are performed in and around the four campuses of Arizona State University.
Senior Editor may cover events including, but not limited to, speeches, lectures, concerts, performances, and sporting events.
May interact with members of the University community including, but not limited to, University leadership, deans, faculty, staff, students, alumni, parents and applicants.
May shoot pictures and conduct interviews in academic buildings, office buildings, dormitories, laboratories, inside or outside, and in any and all types of weather.
Work in the ASU News office may include extended periods of sitting, keyboarding and manipulating a computer mouse; required to stand for varying lengths of time.
Regular activities require ability to quickly change priorities, which may include and/or are subject to resolution of conflicts.
Must clearly communicate to perform essential functions.
Drive ASU vehicle to and from events.
Lift and carry up to 25 lbs.
Department Statement
Educational Outreach and Student Services (EOSS) is committed to enrolling all qualified students at Arizona State University and assisting them in their academic success. EOSS provides a broad range of services and support to students and prospective students ranging from outreach efforts with K-12 schools, orientation programs for new freshman, bridge programs to assist the transition to a university environment, and a wide variety of services, programs and activities for enrolled students. EOSS has direct responsibility for multiple departments across four campuses, some of which include the Dean of Students, University Housing, Health Services, Counseling Services, Disability Resources, the Memorial Union, TRIO programs, Sun Devil Fitness, Student Government, Student Media, Career Services, Access ASU and others.
ASU Statement
Arizona State University is a new model for American higher education, an unprecedented combination of academic excellence, entrepreneurial energy and broad access. This New American University is a single, unified institution comprising four differentiated campuses positively impacting the economic, social, cultural and environmental health of the communities it serves. Its research is inspired by real world application blurring the boundaries that traditionally separate academic disciplines. ASU serves more than 100,000 students in metropolitan Phoenix, Arizona, the nation's fifth largest city. ASU champions intellectual and cultural diversity, and welcomes students from all fifty states and more than one hundred nations across the globe.

COVID-19 Vaccination Requirements: Arizona State University is a federal contractor and subject to federal regulations which may require you to produce a record of a COVID-19 vaccination. For questions about medical or religious accommodations, please visit the Office of Diversity, Equity and Inclusion's webpage.

ASU is a tobacco-free university. For details visit https://wellness.asu.edu/explore-wellness/body/alcohol-and-drugs/tobacco

Arizona State University is a VEVRAA Federal Contractor and an Equal Opportunity/Affirmative Action Employer. All qualified applicants will receive consideration for employment without regard to race, color, religion, sex, sexual orientation, gender identity, national origin, disability, protected veteran status, or any other basis protected by law.

Notice of Availability of the ASU Annual Security and Fire Safety Report
In compliance with federal law, ASU prepares an annual report on campus security and fire safety programs and resources. ASU's Annual Security and Fire Safety Report is available online at https://www.asu.edu/police/PDFs/ASU-Clery-Report.pdf. You may request a hard copy of the report by contacting the ASU Police Department at 480-965-3456.

Relocation Assistance – For information about schools, housing child resources, neighborhoods, hospitals, community events, and taxes, visit https://cfo.asu.edu/az-resources.
Employment Verification Statement
ASU conducts pre-employment screening which may include verification of work history, academic credentials, licenses, and certifications.
Background Check Statement
ASU conducts pre-employment screening for all positions which includes a criminal background check, verification of work history, academic credentials, licenses, and certifications. Employment is contingent upon successful passing of the background check.
Instructions to Apply
Application deadline is 3:00PM Arizona time on the date indicated.

Please include all employment information in month/year format (e.g., 6/88 to 8/94), job title, job duties and name of employer for each position.

Resume should clearly illustrate how prior knowledge and experience meets the Minimum and Desired qualifications of this position.

ASU does not pay for travel expenses associated with interviews, unless otherwise indicated.

Only electronic applications are accepted for this position.