Accounting Specialist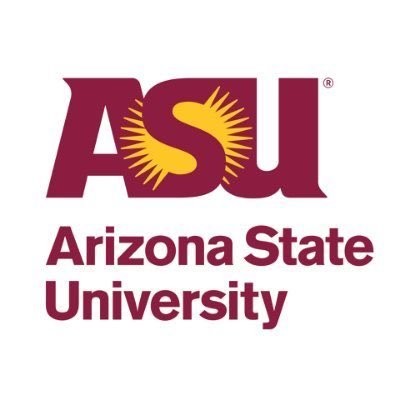 Arizona State University
Accounting & Finance
Posted on Tuesday, September 12, 2023
Accounting Specialist
Job Description
Under direction from the Acquisitions Librarian, the Accounting Specialist performs a variety of specialized and technical accounting and bookkeeping functions in accordance with established departmental and Library goals and priorities. These functions include responsibility for accounting activities for the ASU Library Information Budget, such as: entering invoices and purchasing card receipts into Library and University financial management systems, and reconciling Library with University transactions; working collaboratively with departmental, ASU Library, ASU Financial Services, and vendor/supplier personnel in regards to accounting and financial issues; preparing departmental reports for library collections purchases; and other responsibilities as assigned.
Job Family
Finance & Accounting
Department Name
Acquisitions & Analysis
Full-Time/Part-Time
Full-Time
Grant Funded Position
This is not a grant funded position and is not contingent on future grant funding.
Salary Range
$21.63-$25.50 per hour; DOE
Close Date
25-September-2023
Essential Duties
Prepares, verifies, encodes, and enters invoices and other financial transaction documents into the library services platform and the University financial management system, verifying for accuracy, completeness, authorizations, and compliance with ASU regulations.
Monitors and reconciles account transactions between Library and University systems;
Uploads University purchasing card (P-card) receipts and other purchasing documents into the University financial management system in accordance with established procurement policies and procedures. Includes adjusting p-card foreign currency conversions to US dollars in Library accounting system;
Monitors and assists with reconciling account expenditures and credits between the University and Library financial management systems.
Interacts and maintains liaison with other departmental, ASU Library, several ASU Financial Services units, and library vendor/supplier personnel regarding accounting and invoicing issues; helps resolve concerns and keeps all parties informed. Includes requesting Workday registration for new suppliers; verifying and updating vendor addresses and Library/Workday integration authorizations; requesting wire or other payment method information from suppliers; providing information regarding payment status of invoices; resolving or forwarding Financial Services inquiries as appropriate.
Receives, investigates, and reconciles domestic and international vendor/supplier account statements; works with appropriate departmental staff and vendor representatives to resolve accounting questions or discrepancies.
In collaboration with the Acquisitions Librarian and other departmental staff, identifies, investigates and resolves problems found in online accounting records or reports, invoices, and invoice files.
Prepares special and recurring accounting-related departmental reports pertaining to library collections purchases.
Responds to audit requests; maintains and gathers documentation for P-cards and financial records.
Maintains awareness of and complies with university financial regulations, policies, procedures, and forms; understands relationships between Library and University funds.
May participate in Library task forces or standing committees and/or train student aides or other departmental staff in accounting processes and procedures.
Minimum Qualifications
Associate's degree in Business Administration or related field AND one (1) year of related experience; OR,Three (3) years related accounting experience; OR,Any equivalent combination of experience and/or education from which comparable knowledge, skills and abilities have been achieved.
Desired Qualifications
Library experience, preferably in a large academic, research, or public library system.
Experience with budget projections, allocations, encumbrances, and expenditures, debits and credits.
Experience working with invoices.
Experience with library services platforms, preferably Ex Libris' Alma; and/or financial management systems such as Workday.
Experience with Microsoft Excel, Google Sheets, or other spreadsheet software.
Experience developing written and visual documentation for internal reports.
Evidence of effective communication, teamwork, organizational, and analytical skills.
Experience in customer services and problem resolution.
Demonstrated working knowledge of one or more non-English languages.
Working Environment
Activities are performed in an environmentally controlled office setting subject to extended periods of sitting, keyboarding and manipulating a computer mouse.
Frequently required to stand for varying lengths of time and walk moderate distances to perform work.
Regular activities require ability to quickly change priorities which may include and/or are subject to resolution of conflicts.
Ability to clearly communicate to perform essential functions.
Ability to use office equipment including a calculator, telephone, computer (monitor, keyboard and mouse), printer, fax and copier.
This position receives regular review of objectives.
Department Statement
A center of energy, imagination and innovation, the ASU Library is home to nine library facilities across five ASU campus locations – providing students and faculty access to millions of information resources, learning assets, world-class collections, outstanding study spaces, advanced data centers and a suite of makerspaces. Serving as a critical gateway to ASU's research and knowledge enterprise, the ASU Library works to collaborate, educate and innovate across disciplines, communities and technologies, while leveraging key research, learning and engagement opportunities that are unique to ASU. A strong supporter of student success and a critical partner in realizing the New American University mission of access, excellence and impact, the ASU Library is a space of potentiality, out of which many futures can be built and of which none are excluded. More information about the library can be found at lib.asu.edu.
ASU Statement
Arizona State University is a new model for American higher education, an unprecedented combination of academic excellence, entrepreneurial energy and broad access. This New American University is a single, unified institution comprising four differentiated campuses positively impacting the economic, social, cultural and environmental health of the communities it serves. Its research is inspired by real world application blurring the boundaries that traditionally separate academic disciplines. ASU serves more than 100,000 students in metropolitan Phoenix, Arizona, the nation's fifth largest city. ASU champions intellectual and cultural diversity, and welcomes students from all fifty states and more than one hundred nations across the globe.

ASU is a tobacco-free university. For details visit https://wellness.asu.edu/explore-wellness/body/alcohol-and-drugs/tobacco

Arizona State University is a VEVRAA Federal Contractor and an Equal Opportunity/Affirmative Action Employer. All qualified applicants will receive consideration for employment without regard to race, color, religion, sex, sexual orientation, gender identity, national origin, disability, protected veteran status, or any other basis protected by law.

Notice of Availability of the ASU Annual Security and Fire Safety Report
In compliance with federal law, ASU prepares an annual report on campus security and fire safety programs and resources. ASU's Annual Security and Fire Safety Report is available online at https://www.asu.edu/police/PDFs/ASU-Clery-Report.pdf. You may request a hard copy of the report by contacting the ASU PD at 480-965-3456.

Relocation Assistance – For information about schools, housing child resources, neighborhoods, hospitals, community events, and taxes, visit https://cfo.asu.edu/az-resources.
Employment Verification Statement
ASU conducts pre-employment screening which may include verification of work history, academic credentials, licenses, and certifications.
Background Check Statement
ASU conducts pre-employment screening for all positions which includes a criminal background check, verification of work history, academic credentials, licenses, and certifications. Employment is contingent upon successful passing of the background check.
Instructions to Apply
Application deadline is 3:00PM Arizona time on the date indicated.

Please include all employment information in month/year format (e.g., 6/88 to 8/94), job title, job duties and name of employer for each position.

Resume should clearly illustrate how prior knowledge and experience meets the Minimum and Desired qualifications of this position.

ASU does not pay for travel expenses associated with interviews, unless otherwise indicated.

Only electronic applications are accepted for this position.