Graphic Design Specialist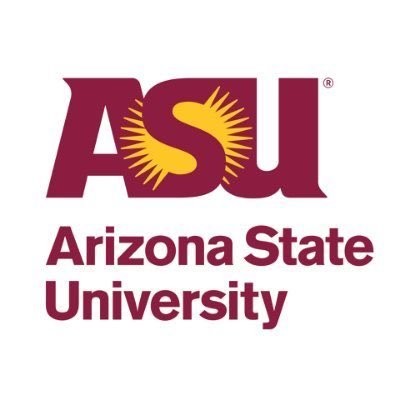 Arizona State University
Software Engineering, Design
Tempe, AZ, USA
Posted on Tuesday, September 12, 2023
Graphic Design Specialist
Graphic Design Specialist
Job Description
ASU's Knowledge Enterprise is seeking a Graphic Design Specialist to join the Strategic Marketing and Communications team. We are a well-rounded in-house creative group within ASU. We're looking for an enthusiastic full-time designer to join our team. We are a unique group of artists, designers, writers, photographers, thinkers and storytellers who are passionate about all research and innovation at ASU. Our team is responsible for a wide variety of communication materials, brochures, environmental graphics, digital presentations, websites, video, etc. As a group, we find a balance between pushing our creativity and effective communication, applying our knowledge and imagination to promote our clients' research in unique and engaging ways. That's where you come in. The Graphic Design Specialist will work closely and collaboratively with the communications team and clients to create a variety of print and digital graphics for the various business units within the Knowledge Enterprise at ASU.
Job Family
Graphic & Visual Arts
Department Name
Strategic Marketing and Comms
Full-Time/Part-Time
Full-Time
VP Code
KNOWLEDGE ENTERPRISE DEV
Grant Funded Position
This is not a grant funded position and is not contingent on future grant funding.
Salary Range
$49,635 - $53,000 per year, DOE
Close Date
25-September-2023
Essential Duties
Participate in design discussions and collaborative sessions with teams and stakeholders, to generate concepts.
Design projects based on client request, target audience, keeping with ASU brand standards.
Collaborate cross-functionally with other groups in accordance with university standards and mission.
Minimum Qualifications
Bachelor's degree in Graphic Design or related field AND four (4) years experience in graphic design and/or website design; OR, Eight (8) years experience in graphic design and/or website design; OR, Any equivalent combination of education and/or experience from which comparable knowledge, skills and abilities have been achieved.
Desired Qualifications
Demonstrated knowledge of design software including InDesign, Illustrator, Photoshop, PowerPoint, etc.
Experience working across digital and print platforms and transition designs into final production-ready files.
Strong sense of problem-solving, concept development and design hierarchy.
Demonstrated knowledge of visual composition and use of typography
Evidence of effective communication skills and proven ability to work with cross-functional teams, including clients and stakeholders.
Ability to prioritize and organize multiple projects and tasks.
Experience with digital and/or UX/UI design is a plus.
Demonstrated institutional knowledge for Arizona State University is a plus.
Working Environment
Activities are primarily performed in a regular, climate-controlled office setting subject to extended periods of sitting, standing, walking.
Visual acuity and manual dexterity associated with daily use of desktop computer, bending, stooping, reaching and lifting up to 20 pounds.
Ability to interview, video and/or record individuals in conjunction with project work.
Regular activities require ability to quickly change priorities which may include and/or are subject to resolution of conflicts.
Ability to clearly communicate to perform essential duties.
Department Statement
For the eighth year in a row, ASU has been named the most innovative school in the nation, recognizing the university's culture of groundbreaking research and partnerships, as well as its commitment to helping students thrive in college and beyond. U.S. News and World Report has named ASU as the most innovative university all eight years the category has existed.

ASU Knowledge Enterprise advances research, innovation, strategic partnerships, entrepreneurship, and international development. Our success arises from solutions-focused, interdisciplinary research; an entrepreneurial approach that is embedded in every school and department; and a commitment to transform society in a positive way. To learn more about how Knowledge Enterprise is a place for your career to grow, visit https://research.asu.edu/about-us/careers.

At Knowledge Enterprise, Strategic Marketing and Communications, we are dedicated to building a diverse, inclusive, and authentic workplace, so if you're excited about this role but your past experience doesn't align perfectly, we encourage you to apply anyway. We value your unique background and perspective, and you may be just the right candidate for this position or other roles on our team.

Working at ASU has additional perks and OUTSTANDING benefits, which include health, dental, and vision insurance plans; life insurance and disability programs; sick leave and holidays; ASU/UA/NAU tuition reduction for the employee and qualified family members; state and optional retirement plans; access to ASU recreation and cultural activities; and more. To estimate the value of your total compensation, please visit https://cfo.asu.edu/compensation-estimator.
ASU Statement
Arizona State University is a new model for American higher education, an unprecedented combination of academic excellence, entrepreneurial energy and broad access. This New American University is a single, unified institution comprising four differentiated campuses positively impacting the economic, social, cultural and environmental health of the communities it serves. Its research is inspired by real world application blurring the boundaries that traditionally separate academic disciplines. ASU serves more than 100,000 students in metropolitan Phoenix, Arizona, the nation's fifth largest city. ASU champions intellectual and cultural diversity, and welcomes students from all fifty states and more than one hundred nations across the globe.

ASU is a tobacco-free university. For details visit https://wellness.asu.edu/explore-wellness/body/alcohol-and-drugs/tobacco

Arizona State University is a VEVRAA Federal Contractor and an Equal Opportunity/Affirmative Action Employer. All qualified applicants will receive consideration for employment without regard to race, color, religion, sex, sexual orientation, gender identity, national origin, disability, protected veteran status, or any other basis protected by law.

Notice of Availability of the ASU Annual Security and Fire Safety Report
In compliance with federal law, ASU prepares an annual report on campus security and fire safety programs and resources. ASU's Annual Security and Fire Safety Report is available online at https://www.asu.edu/police/PDFs/ASU-Clery-Report.pdf. You may request a hard copy of the report by contacting the ASU Police Department at 480-965-3456.

Relocation Assistance – For information about schools, housing child resources, neighborhoods, hospitals, community events, and taxes, visit https://cfo.asu.edu/az-resources.
Employment Verification Statement
ASU conducts pre-employment screening which may include verification of work history, academic credentials, licenses, and certifications.
Background Check Statement
ASU conducts pre-employment screening for all positions which includes a criminal background check, verification of work history, academic credentials, licenses, and certifications. Employment is contingent upon successful passing of the background check.
Instructions to Apply
Application deadline is 3:00PM Arizona time on the date indicated.

Please include all employment information in month/year format (e.g., 6/88 to 8/94), job title, job duties and name of employer for each position.

Resume and cover letter should clearly illustrate how prior knowledge and experience meets the Minimum and Desired qualifications of this position.

ASU does not pay for travel expenses associated with interviews, unless otherwise indicated.

Only electronic applications are accepted for this position.

IMPORTANT NOTE: What is the meaning of "equivalent combination" in the minimum qualifications? It means one year of higher education or 24 credit hours, is equal to one year of experience. For example, a four year Bachelor's degree is equal to four years of experience.