Administrative Associate, Communications and Government Affairs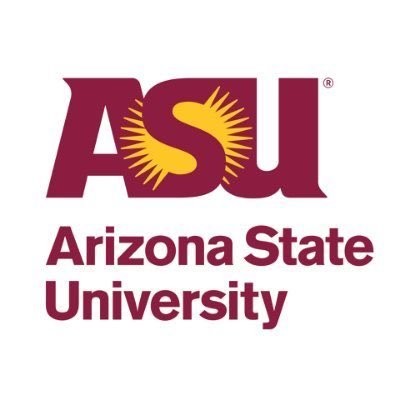 Arizona State University
Administration, Marketing & Communications
Phoenix, AZ, USA
Posted on Monday, September 25, 2023
Administrative Associate, Communications and Government Affairs
Job Description
The Arizona Board of Regents (ABOR) is seeking an Administrative Associate to support communications, government affairs and community outreach including postsecondary attainment and college access. Under the direction of the Vice President, Communications and the Vice President, Governmental Affairs and Community Relations the successful candidate will be responsible for a variety of duties to include identifying issues of importance and resolving them independently, responding to inquiries, problems, and non-routine situations by determining the approach or action to take by interpreting board guidelines, procedures, policies, and practices.

Job Family
Clerical & Admin Support
Department Name
HR Office of Human Resources
Full-Time/Part-Time
Full-Time
VP Code
EVP BUSINESS & FINANCE
Grant Funded Position
This is not a grant funded position and is not contingent on future grant funding.
Salary Range
Starts at $21.60 per hour, depending upon experience and qualifications. This is a full-time position with health and dental benefits, enrollment in the Arizona State Retirement System, and tuition reduction benefits at Arizona public universities
Close Date
The review of applicants will begin immediately.
Essential Duties
Provides administrative support including receiving and screening telephone calls, greeting and directing visitors, reviewing incoming mail, and managing calendars.
Schedules meeting with internal staff and external groups and stakeholders, including legislators.
Handles all aspects of travel for board staff within the area assigned.
Prepares correspondence requiring application of specialized knowledge within the assigned function.
Formats and distributes the weekly government affairs correspondence report.
Assists with filing statutorily required reports to the legislature.
Maintains and updates legislative tracking report for board staff and regents.
Files and maintains the records for required lobbying reports.
Provides support for the annual Regent's Cup.
Works closely with other board office support staff for appropriate coverage and provides support to other areas within the board office as needed.
Minimum Qualifications
A bachelor's degree and two years of administrative experience; OR six years of increasingly responsible administrative assistant experience; OR any equivalent combination of experience and/or education from which comparable knowledge, skill, and abilities have been achieved.
Desired Qualifications
Knowledge of higher education and Arizona open meeting and public records laws is preferred.
Skill in analytical and problem-solving techniques.
Experience in a variety of administrative functions including scheduling, calendaring, word processing and working with spreadsheets.
Experience in dealing with a wide range of topics including confidential and sensitive information.
Skill in developing and maintaining effective working relationships.
Ability to effectively communicate, verbally and in writing, with tact and diplomacy with constituents of varied backgrounds.
Experience in using organizational skills
Ability to work in a fast-paced environment with frequent changing priorities
Experience in using Microsoft Office (Word, Outlook, Excel, PowerPoint, SharePoint, and Access), Adobe Acrobat, Zoom and the internet.
Working Environment
The board office is located in downtown Phoenix.
This position will be working in person at the board office Monday thru Friday and may be eligible for a partial remote work schedule, subject to the needs of the office.
Work in an office setting and use of standard office equipment, such as printers, copiers, fax machine, telephone, and computer.
Communicate both verbally and in writing to perform essential duties.
Stand, sit, bend, kneel and walk for extended periods of time.
Department Statement
The Arizona Board of Regents is committed to ensuring access for qualified residents of Arizona to undergraduate and graduate institutions; promoting the discovery, application, and dissemination of new knowledge; extending the benefits of university activities to Arizona's citizens outside the university; and maximizing the benefits derived from the state's investment in education.
ASU Statement
Arizona State University is a new model for American higher education, an unprecedented combination of academic excellence, entrepreneurial energy and broad access. This New American University is a single, unified institution comprising four differentiated campuses positively impacting the economic, social, cultural and environmental health of the communities it serves. Its research is inspired by real world application blurring the boundaries that traditionally separate academic disciplines. ASU serves more than 90,000 students in metropolitan Phoenix, Arizona, the nation's fifth largest city. ASU champions intellectual and cultural diversity, and welcomes students from all fifty states and more than one hundred nations across the globe.

ASU is a tobacco-free university. For details visit www.asu.edu/tobaccofree

AmeriCorps, Peace Corps, and other national service alumni are encouraged to apply.

Arizona State University is a VEVRAA Federal Contractor and an Equal Opportunity/Affirmative Action Employer. All qualified applicants will be considered without regard to race, color, sex, religion, national origin, disability, protected veteran status, or any other basis protected by law.
Employment Verification Statement
ASU conducts pre-employment screening which may include verification of work history, academic credentials, licenses, and certifications.
Background Check Statement
ASU conducts pre-employment screening for all positions which includes a criminal background check, verification of work history, academic credentials, licenses, and certifications. Employment is contingent upon successful passing of the background check.
Instructions to Apply
Applicants should send cover letter, resume and the names and contact information of three professional references who are able to speak to the qualifications listed above to:
hr@azregents.edu or Arizona Board of Regents
2700 North Central Avenue, Suite 400
Phoenix, Arizona 85004.

The review of applicants will begin immediately.

The Arizona Board of Regents is an equal employment opportunity and affirmative action employer.