Proposal Manager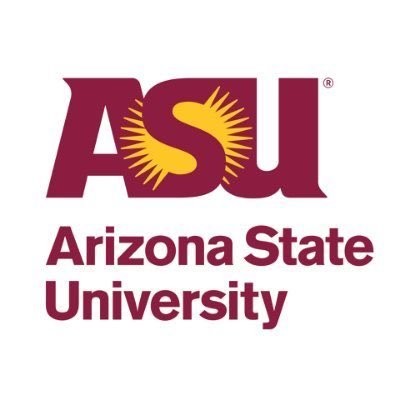 Arizona State University
Sales & Business Development
Tempe, AZ, USA
Posted on Friday, October 6, 2023
Proposal Manager
Job Description
Under light supervision of the Associate Director, the Proposal Manager is responsible for supporting ASU faculty, leadership, and other researchers by reading, analyzing, and parsing (e.g., component checklist creation) requests for proposals (RFP), requests for information (RFI), broad agency announcements (BAA), funding opportunity announcements (FOA) or similar documents from federal and philanthropic organizations; creating templates and other documents for compliant proposals and applications; setting and articulating clear expectations of proposal objectives for proposal teams; defining and assigning team member responsibilities; facilitating proposal team communications; and ensuring all deadlines, compliance requirements and quality control standards are met.
Job Family
Research Operations
Department Name
Research Development
Full-Time/Part-Time
Full-Time
VP Code
KNOWLEDGE ENTERPRISE DEV
Grant Funded Position
This is not a grant funded position and is not contingent on future grant funding.
Salary Range
$55,250-$80,000 per year; DOE
Close Date
02-November-2023
Essential Duties
Actively participates in proposal development meetings with internal and external stakeholders in order to create and adhere to a central proposal calendar with an associated proposal production process.
Works closely with faculty and staff to understand sponsors' funding priorities and ASU's assets to develop strategic messaging and consistent technical documents that align with sponsor requirements for submissions.
Works within a university-wide network of faculty, project managers, and research administrators to extract requirements for the submission into a checklist (e.g., compliance matrix) using sponsor guidelines (i.e., solicitation and/or proposal guides); assign roles and responsibilities to team members; coordinate due dates using a team calendar; and prioritize documents using knowledge of the sponsor agencies' implicit and explicit requirements.
Takes responsibility for all team management within the proposal development period from initial kick-off to final submission, including determining the appropriate proposal milestones and associated due dates to achieve all internal and external requirements; attaching tasks to each milestone and assigning an owner; external and internal reviews, and quality control; establishing production process and version controls; coordination and prioritization of inputs, reviewing comments, and developing strategy into comprehensive text revisions.
Works with Research Development's Art Director to create compelling graphics for inclusion in proposals.
Works within Research Development to adhere to and promote best practices for proposal management, including presenting and facilitating workshops and developing templates, boilerplate, and libraries to support submissions and teams.
Serves as a presenter and facilitator for events about solicitations that are of high interest.
Minimum Qualifications
Bachelor's degree in a science-related field, business or related field and 5 years experience in research, information analysis or program evaluation 2 of which is in proposal production; OR any equivalent combination of education and/or experience from which comparable knowledge, skills, and abilities have been achieved.
Desired Qualifications
Evidence of a master's degree
Evidence of successful contributions to proposal teams and other large, collaborative proposals to the federal government; knowledge of the federal procurement process, policies, and procedures; and standards for proposal development
Evidence of effective communication
Experience in creating resource materials and presentations (e.g., graphic presentation of data)
Evidence of proficiency in software platforms required for proposal management (e.g., Microsoft Office Suite, Adobe Creative Cloud, and Zoom.)
Experience in working within and leading a team
Experience in problem-solving and conflict resolution
Experience in managing multiple, diverse, complex projects
Experience in establishing and maintaining effective working relationships
Evidence of the Foundation level certification from the Association of Proposal Management Professionals or equivalent skills
Working Environment
Activities are primarily performed in a regular, climate-controlled office setting subject to extended periods of sitting, standing, and walking.
Activities include presentations to varied audiences in person and via video.
Visual acuity and manual dexterity associated with daily use of desktop computer; bending, stooping, reaching, and lifting up to 20 pounds.
Ability to travel (e.g., walk, ride, use available transportation) up to 20 minutes at a time.
Department Statement
Mission: Research development works with ASU research faculty, staff, and leaders to improve funding success and grow the research enterprise.

Values: Our office values the individual merits and experience of every person across the network of research at ASU, regardless of gender, race, ethnicity, language, or belief system, and their inherent ability, as well as our own ability, to learn how to improve the scale, fidelity, accuracy and quality of our work.

Goals: We accomplish our mission through empowering and emboldening ASU faculty, staff, and students to increase their competitive edge in support of the expanding quality and quantity of the research enterprise.

Research development is comprised of five different functional groups: strategic intelligence, proposal management, limited submissions, events, and graphics.
Our strategic intelligence function provides actionable insights and future-looking intelligence to inform leadership decisions and proposal strategy.
Our proposal management function connects early and often with teams to increase the efficiency and effectiveness of the proposal development period using industry best practices for large-scale and strategic proposals. It also leverages the power of graphics for communicating key themes.
Our limited submissions function provides a transparent, equitable, and efficient method for promoting and selecting proposals for opportunities that are limited at the institutional level.
Our events function brings small and large groups together to discuss current opportunities and to plan for future ones to create a community of practice dedicated to improving teaming, proposals and award performance within and across ASU's research enterprise.
Our graphics function supports the effective use of graphics through data visualization, infographics, and illustrations for large and strategic proposals.
ASU Statement
Arizona State University is a new model for American higher education, an unprecedented combination of academic excellence, entrepreneurial energy and broad access. This New American University is a single, unified institution comprising four differentiated campuses positively impacting the economic, social, cultural and environmental health of the communities it serves. Its research is inspired by real world application blurring the boundaries that traditionally separate academic disciplines. ASU serves more than 100,000 students in metropolitan Phoenix, Arizona, the nation's fifth largest city. ASU champions intellectual and cultural diversity, and welcomes students from all fifty states and more than one hundred nations across the globe.

ASU is a tobacco-free university. For details visit https://wellness.asu.edu/explore-wellness/body/alcohol-and-drugs/tobacco

Arizona State University is a VEVRAA Federal Contractor and an Equal Opportunity/Affirmative Action Employer. All qualified applicants will receive consideration for employment without regard to race, color, religion, sex, sexual orientation, gender identity, national origin, disability, protected veteran status, or any other basis protected by law.

Notice of Availability of the ASU Annual Security and Fire Safety Report
In compliance with federal law, ASU prepares an annual report on campus security and fire safety programs and resources. ASU's Annual Security and Fire Safety Report is available online at https://www.asu.edu/police/PDFs/ASU-Clery-Report.pdf. You may request a hard copy of the report by contacting the ASU PD at 480-965-3456.

Relocation Assistance – For information about schools, housing child resources, neighborhoods, hospitals, community events, and taxes, visit https://cfo.asu.edu/az-resources.
Employment Verification Statement
ASU conducts pre-employment screening which may include verification of work history, academic credentials, licenses, and certifications.
Background Check Statement
ASU conducts pre-employment screening for all positions which includes a criminal background check, verification of work history, academic credentials, licenses, and certifications. Employment is contingent upon successful passing of the background check.
Instructions to Apply
Application deadline is 3:00PM Arizona time on the date indicated.

Please include all employment information in month/year format (e.g., 6/88 to 8/94), job title, job duties and name of employer for each position.

Resume and Cover Letter should clearly illustrate how prior knowledge and experience meets the Minimum and Desired qualifications of this position.

ASU does not pay for travel expenses associated with interviews, unless otherwise indicated.

Only electronic applications are accepted for this position.

IMPORTANT NOTE: What is the meaning of "equivalent combination" in the minimum qualifications? It means one year of higher education or 24 credit hours, is equal to one year of experience. For example, a four year Bachelor's degree is equal to four years of experience.