Program Coordinator Sr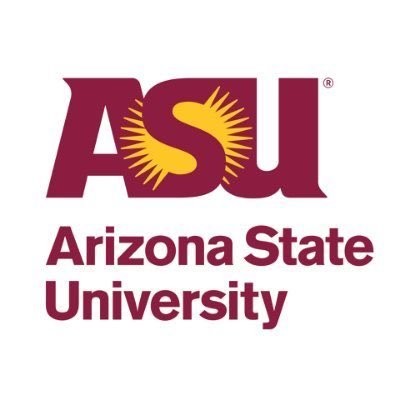 Arizona State University
Operations
Tempe, AZ, USA
Posted on Wednesday, October 18, 2023
Program Coordinator Sr
Job Description
The Master's in Urban and Environmental Planning (MUEP) is a flagship graduate program for the School of Geographical Sciences & Urban Planning (SGSUP) at Arizona State University (ASU). Accredited by the Planning Accreditation Board, the MUEP program presently serves aspiring planners in an immersion, campus-based graduate program. We maintain strong ties to a robust network of alumni, practitioners, and allied professional contacts. In fall 2024, we will expand our program to include a fully online MUEP (oMUEP) program.

The mission of the MUEP program is to improve public wellbeing by providing the knowledge and tools needed by professional planners to shape places that are responsive to climate change and promote the health and prosperity of diverse communities. To achieve this mission, we collaborate across a team of planning faculty and staff. The MUEP Program Coordinator Sr. helps to achieve this mission by being a champion of the program within the planning
professional community. In the immediate term, the MUEP Program Coordinator Sr. will also be essential in helping facilitate the launch and continued success of SGSUP's new online MUEP program.

We are excited to expand our MUEP staff to support our existing and new programs. We seek a high-performing, positive, service-oriented individual with excellent attention to detail to work with our diverse MUEP students and planning faculty. The MUEP Coordinator will work in a collaborative environment with MUEP staff, faculty, and students, helping to contribute to the next generation of planners. The position reports directly to the Assistant Director of Graduate Programs and Associate Director of Planning.
Job Family
Business Operations
Department Name
School of Geog Sci & Urban Pln
Full-Time/Part-Time
Full-Time
Grant Funded Position
This is not a grant funded position and is not contingent on future grant funding.
Salary Range
$55,000 - $64,000 per year; DOE
Close Date
30-October-2023
Essential Duties
Provides (and leads) non-trivial administrative support to the Associate Director of Planning and Assistant Director of Graduate Programs, demonstrating independent judgement and initiative.
Supports a variety of program development efforts and processes, such as: admissions and recruitment, accreditation, MUEP program events (e.g., annual orientation, career and professional development events, and lecture series).
Provides critical advising and professional development support to MUEP and oMUEP students, including advising related to course selection and program-level experiences, internships and professional networking opportunities, and career development.
Builds and maintains relationships with planning professionals and alumni to increase the number and diversity of internships, capstone projects, and career opportunities available to MUEP/oMUEP students and graduates.
Collaborates with the Associate Director of Planning and planning faculty to shape and implement the strategic plan for the MUEP and oMUEP programs. These activities include contributing to monthly Planning Program meetings, as well as data collection, surveying, data analysis, and strategic planning.
Attends regular graduate support staff meetings and represents the programs/school on
various college, university, and professional committees.
Stays up to date on employment trends within planning subfields.
Performs other duties as assigned to ensure the continuity of department operations and to meet department needs, which can shift over time due to a variety of variables.
Minimum Qualifications
Bachelor's degree in a field appropriate to the area of assignment AND four years administrative/coordinate program experience; OR, Master's degree in field appropriate to area of assignment AND two years administrative/coordinate program experience; OR, Eight years of progressively responsible administrative/coordinate program experience; OR, Any equivalent combination of experience and/or education from which comparable knowledge, skills and abilities have been achieved.
Desired Qualifications
Evidence of a master's degree in urban planning or related field.
Experience working in the professional planning field.
Evidence of Certification (or Candidate status) by the American Institute of Certified Planners (AICP).
Demonstrates proactive and creative thinking, identifying opportunities to improve processes within the program.
Experience with building professional networks, demonstrating the ability to develop new and ongoing alumni and practitioner relationships within the program.
Experience with project management skills, including working in a team environment.
Demonstration of professional communication and writing skills
Experience in using Microsoft Office.
Experience in using Google Drive and other collaborative platforms for scheduling, document sharing, maintaining spreadsheets and forms.
Working Environment
Use office equipment including a personal computer.
Communicate to perform essential.
Read/interpret written and oral instructions/directions.
Anticipated work hours are Monday-Friday, 8am-5pm on the Tempe Campus, with occasional conference travel and/or evening events.
Hybrid Remote work will be considered upon completion of the training period. Dean or vice president-level approval is required.
Department Statement
The School of Geographical Sciences and Urban Planning (SGSUP) is a major participant in the instructional and research activities of Arizona State University. A staff team of 20 supports 30 tenure/tenure-track faculty including four members of the National Academy of Sciences, approximately 1,000 undergraduate majors (split between campus and online) and 140 graduate students studying in one of six graduate degree programs (MA and PhD programs in
Geography, a PhD in Urban Planning, a Master's in Urban and Environmental Planning (MUEP), a Master of Advanced Studies in Geographical Information Systems, and a PhD in Geographic Information Science) as well as graduate certificate programs in GIS, social science research methods, and transdisciplinary transportation studies. SGSUP has grown quickly in the past year, especially via online enrollment, and a new MUEP online program is
due to launch in 2024. More complete school and program information can be found at https://sgsup.asu.edu.
ASU Statement
Arizona State University is a new model for American higher education, an unprecedented combination of academic excellence, entrepreneurial energy and broad access. This New American University is a single, unified institution comprising four differentiated campuses positively impacting the economic, social, cultural and environmental health of the communities it serves. Its research is inspired by real world application blurring the boundaries that traditionally separate academic disciplines. ASU serves more than 100,000 students in metropolitan Phoenix, Arizona, the nation's fifth largest city. ASU champions intellectual and cultural diversity, and welcomes students from all fifty states and more than one hundred nations across the globe.

ASU is a tobacco-free university. For details visit https://wellness.asu.edu/explore-wellness/body/alcohol-and-drugs/tobacco

Arizona State University is a VEVRAA Federal Contractor and an Equal Opportunity/Affirmative Action Employer. All qualified applicants will receive consideration for employment without regard to race, color, religion, sex, sexual orientation, gender identity, national origin, disability, protected veteran status, or any other basis protected by law.

Notice of Availability of the ASU Annual Security and Fire Safety Report
In compliance with federal law, ASU prepares an annual report on campus security and fire safety programs and resources. ASU's Annual Security and Fire Safety Report is available online at https://www.asu.edu/police/PDFs/ASU-Clery-Report.pdf. You may request a hard copy of the report by contacting the ASU PD at 480-965-3456.

Relocation Assistance – For information about schools, housing child resources, neighborhoods, hospitals, community events, and taxes, visit https://cfo.asu.edu/az-resources.
Employment Verification Statement
ASU conducts pre-employment screening which may include verification of work history, academic credentials, licenses, and certifications.
Background Check Statement
ASU conducts pre-employment screening for all positions which includes a criminal background check, verification of work history, academic credentials, licenses, and certifications. Employment is contingent upon successful passing of the background check.
Instructions to Apply
Application deadline is 3:00PM Arizona time on the date indicated.

Please include all employment information in month/year format (e.g., 6/88 to 8/94), job title, job duties and name of employer for each position.

Resume should clearly illustrate how prior knowledge and experience meets the Minimum and Desired qualifications of this position.

ASU does not pay for travel expenses associated with interviews, unless otherwise indicated.

Only electronic applications are accepted for this position.

IMPORTANT NOTE: What is the meaning of "equivalent combination" in the minimum qualifications? It means one year of higher education or 24 credit hours, is equal to one year of experience. For example, a four year Bachelor's degree is equal to four years of experience.