Academic Success Advisor Sr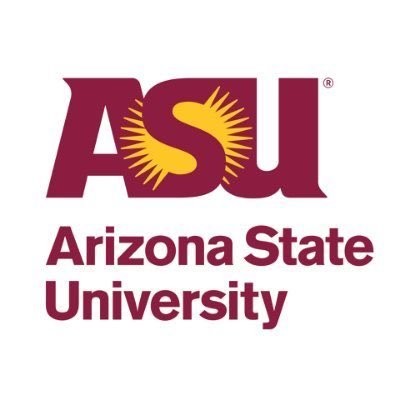 Arizona State University
Tempe, AZ, USA
Posted on Tuesday, October 24, 2023
Academic Success Advisor Sr
Academic Success Advisor, Sr.
Job Description
Academic success advisors for undergraduate programs are key contributors to promoting and supporting student success, retention and graduation. The Ira A. Fulton Schools of Engineering (FSE) values and encourages cultural and intellectual diversity and strives to foster a welcoming and inclusive environment for all faculty, staff and students. We work to maximize opportunities for students of diverse backgrounds, abilities and perspectives. Critical to our success as a community, academic success advisors are a vital component in this effort.
Advising teams support students from their first semester until graduation by working directly with students in person, by phone, Zoom or e-mail, and through Salesforce case management strategies. Advisors are also key contributors to supporting student engagement through The Fulton Difference.
Advising FSE students is fun and rewarding! Our students are exceptional and go on to accomplish amazing things. FSE leadership fosters an engaging work environment with many opportunities for growth.
By applying to this position, applicants are applying to work within one of the five Ira A. Fulton Schools of Engineering located on the Tempe campus. Interviews will be conducted based upon the hiring needs of the schools. This position has a rolling deadline; that means, each week, applicants will be reviewed. Qualified applicants will be notified of available opportunities within the Ira A. Fulton Schools of Engineering and provided the opportunity to interview for available positions. All complete applications received within the rolling timeframe will be considered. Qualified applicants will remain in the pool for consideration until the search is closed.
Job Family
Advising & Admissions
Department Name
ENGR Academic & Student Affrs
Full-Time/Part-Time
Full-Time
Grant Funded Position
This is not a grant funded position and is not contingent on future grant funding.
Salary Range
$50,000 - $56,000 per year; DOE
Close Date
30-October-2023 is the initial close date. Applications will continue to be accepted and reviewed each week until the job is closed on 04-December-2023
Essential Duties
With minimal supervision, provide individual and group academic advising to online and campus-based students that supports academic success, engagement as an FSE student, and timely progress to graduation.
Support students to resolve challenges by having current knowledge and making appropriate referrals to ASU services including, but not limited to, Student Health, ASU Counseling Services and the Fulton Career Center.
With limited supervision, provide administrative support related to student enrollment, registration, orientation, retention and degree completion while maintaining comprehensive and accurate student records using a variety of software and data sources.
Organize and participate in ASU and FSE initiatives and efforts aimed at recruiting, engaging and retaining FSE students.
Consult with program chairs, faculty, colleagues and students to support FSE students to proceed efficiently through their curriculum and navigate setbacks.
May participate in delivery of instruction for ASU 101, a student success course.
May mentor other advisors or student leaders.
Takes ownership of major projects, as assigned by leadership.
Minimum Qualifications
Bachelor's degree in related field and three (3) years or more of advising or related student services experience; OR, Any equivalent combination of experience and/or education from which comparable knowledge, skills and abilities have been achieved.
Desired Qualifications
Experience in college level academic advising, including both online and campus-based students.
Experience in working with diverse student populations.
Experience in working in a fast paced and high-volume advising unit.
Experience in using student information computer systems and degree audits (i.e., PeopleSoft/Oasis, DARS).
Experience implementing and adhering to university and program policies and procedures; and/or experience with student recruitment and retention.
Experience in thinking critically to problem solve independently and as part of a group.
Demonstrated knowledge of current issues and theories in public and higher education and college advising.
Evidence of technology skills in systems such as Peoplesoft, Excel, Canvas, Google Suite, Slack, Salesforce, Outlook, etc.
Experience in using database programs (Analytics, Salesforce).
Experience in assisting with special events.
Experience in developing and maintaining effective professional working relationships.
Evidence of effective verbal and written communication skills with a strong focus on collaboration and a high level of customer service.
Evidence of a master's degree in higher education or related area.
Working Environment
Activities are primarily performed in a regular, climate-controlled office setting subject to extended period of sitting
Use office equipment including a desktop computer
Lift up to 20 pounds
Communicate to perform essential duties
Work both independently and within a complex structured team
Normally receives no instructions on routine work and general instructions on new assignments with review of completed tasks.
Exercise judgment within generally defined practices and policies in selecting methods and techniques for obtaining solutions
Department Statement
The Ira A. Fulton Schools of Engineering is the largest producer of engineering and technical talent in the nation and seeks to deliver a world-class learning experience for our students and to advance research and innovation – all at scale. We value and emphasize inherently interdisciplinary endeavors that leverage the breadth and depth of expertise among our outstanding faculty, and have built a unique place for large-scale innovation characterized by foundational excellence and translational impacts. We are an engineering school on the rise at the most innovative university in the country and in the heart of the nation's fifth largest metropolitan area. The scale of our faculty research interests and interdisciplinary mindset, combined with more than 48 graduate degree programs and 25 undergraduate degree programs, provide the foundation for knowledge generation and collaborative opportunities to advance new ideas.

The Fulton Schools of Engineering, located across ASU's Tempe and Polytechnic campuses, is comprised of seven schools based on academic programs and research areas. Fulton Engineering has a nationally recognized faculty that conducts research, instructs and mentors students, provides service to engineering, computing and technology professions and creates lasting impacts across local and global communities.

The Fulton Schools of Engineering follows a framework of values designed to distinguish our practice and guide daily decisions in our academic, research, corporate engagement and entrepreneurial endeavors. These values influence how we recognize, reward and communicate our achievements. At the Fulton Schools of Engineering, we:
Cultivate excellence.
Deliver innovation that matters.
Encourage bold thinking.
Foster a community of learning and collaboration.
Build a foundation for all to be successful.
Working at ASU has outstanding benefits that include: health, dental and vision insurance plans; ASU/UA/NAU tuition reduction for the employee and qualified family members; life insurance and disability programs; sick leave and holidays; state and optional retirement plans; access to ASU recreation and cultural activities, and more. To estimate the value of your total compensation, please visit
https://cfo.asu.edu/compensation-estimator
.
ASU Statement
Arizona State University is a new model for American higher education, an unprecedented combination of academic excellence, entrepreneurial energy and broad access. This New American University is a single, unified institution comprising four differentiated campuses positively impacting the economic, social, cultural and environmental health of the communities it serves. Its research is inspired by real world application blurring the boundaries that traditionally separate academic disciplines. ASU serves more than 100,000 students in metropolitan Phoenix, Arizona, the nation's fifth largest city. ASU champions intellectual and cultural diversity, and welcomes students from all fifty states and more than one hundred nations across the globe.

ASU is a tobacco-free university. For details visit https://wellness.asu.edu/explore-wellness/body/alcohol-and-drugs/tobacco

Arizona State University is a VEVRAA Federal Contractor and an Equal Opportunity/Affirmative Action Employer. All qualified applicants will receive consideration for employment without regard to race, color, religion, sex, sexual orientation, gender identity, national origin, disability, protected veteran status, or any other basis protected by law.

Notice of Availability of the ASU Annual Security and Fire Safety Report
In compliance with federal law, ASU prepares an annual report on campus security and fire safety programs and resources. ASU's Annual Security and Fire Safety Report is available online at https://www.asu.edu/police/PDFs/ASU-Clery-Report.pdf. You may request a hard copy of the report by contacting the ASU PD at 480-965-3456.

Relocation Assistance – For information about schools, housing child resources, neighborhoods, hospitals, community events, and taxes, visit https://cfo.asu.edu/az-resources.
Employment Verification Statement
ASU conducts pre-employment screening which may include verification of work history, academic credentials, licenses, and certifications.
Background Check Statement
ASU conducts pre-employment screening for all positions which includes a criminal background check, verification of work history, academic credentials, licenses, and certifications. Employment is contingent upon successful passing of the background check.
Instructions to Apply
Application deadline is 3:00PM Arizona time on the date indicated.

Please include all employment information in month/year format (e.g., 6/88 to 8/94), job title, job duties and name of employer for each position.

Resume should clearly illustrate how prior knowledge and experience meets the Minimum and Desired qualifications of this position.

ASU does not pay for travel expenses associated with interviews, unless otherwise indicated.

Only electronic applications are accepted for this position.

IMPORTANT NOTE: What is the meaning of "equivalent combination" in the minimum qualifications? It means one year of higher education or 24 credit hours, is equal to one year of experience. For example, a four year Bachelor's degree is equal to four years of experience.