Sr Financial Planning Analyst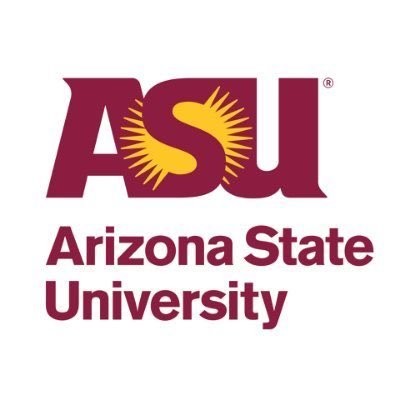 Arizona State University
IT, Accounting & Finance
Tempe, AZ, USA
Posted on Wednesday, October 25, 2023
Sr Financial Planning Analyst
Sr Financial Planning Analyst
Job Description
The Office of Planning and Budget (OPB) is seeking a dynamic individual to join our team. OPB serves as a steward of resources and trusted advisor to University leadership to support decision making and enable strategy.

The Senior Financial Planning Analyst ("Analyst") will contribute in a significant way to projects and initiatives designed to inform strategic and operational decisions by ASU leadership in the areas of resource planning, allocation, and management. The Senior Analyst uses a collaborative and consultative approach to work across stakeholder groups to address financial opportunities and challenges for the University. The Senior Analyst reports to the Senior Director, Financial Planning & Analytics.

You will thrive in our environment if you:
Are passionate about the mission, vision, and design aspirations of ASU.
Enjoy a collaborative environment where the nature of the work is highly iterative and affords the opportunity for creativity and exploration.
Are energized by a variety and changing portfolio of projects.
Aspire to build on strengths and experience and expand skills and knowledge relevant to our work.
Appreciate the benefits of a flexible work environment.

Job Family
Budget & Planning
Department Name
Office of Planning & Budget
Full-Time/Part-Time
Full-Time
VP Code
EVP BUSINESS & FINANCE
Grant Funded Position
This is not a grant funded position and is not contingent on future grant funding.
Salary Range
Depends on experience
Close Date
21-November-2023
Essential Duties
Leverages ability to effectively synthesize large amounts of complex detailed material and data, and then develop insights and recommendations from that information.
Serves as an OPB subject matter expert for data querying, transformation, visualization, and reporting from a variety of sources (financial, human capital personnel and payroll, enrollment, and space utilization) and using a variety of applications.
Identifies appropriate data sources, extracting and manipulating data from multiple and diverse databases by designing, refining, and running complex data queries.
Collaborates with other analysts and data owners to ensure congruency of reporting, minimize duplication of effort, and identify limitations in data sources and data delivery options. Often requires networking across areas outside OPB to ensure full understanding of the data.
Collaborates with OPB team members on projects, bringing in team expertise and advice; leveraging data and information to broaden understanding and integration with other OPB processes.
Applies knowledge of the principles, concepts, and practices in structuring data for analysis, forecasting, and reporting.
Supports financial modeling by maintaining existing models and developing new models, requiring ability to structure data, organize modeling, and develop reporting that integrates disparate statistical and financial information.
Uses intermediate planning and organizational skills, including the ability to successfully support multiple, complex projects on deadline, often working with interruptions, a changing workflow, and potentially competing priorities.
Develops and prepares written and visual results facilitating evaluation of data by senior OBP team members.
Creates, updates and enhances financial models, consistent with best and common practices of finance, higher education, and modeling standards for Excel.
Explains, educates and advocates using effective interpersonal, oral, and written communication skills, including the ability to speak and write with clarity and precision to obtain and convey information.
Demonstrates initiative, resourcefulness, and displays a sense of urgency in fulfilling commitments and meeting deadlines.
Researches, analyzes, and applies policies, rules, and procedures appropriately; ability to determine compliance with existing policies and established guidelines.
Uses cultural competency skills to effectively engage with individuals from diverse backgrounds.
Requires intermediate knowledge of Microsoft Excel, PowerPoint, Word.
Requires proficiency in one or more data query and transformation tools (Hyperion, Alteryx, Python)
Ability to work independently on routine tasks and with limited, but appropriate, direction on more complex matters.
May serve as project lead in coordinating and providing work direction to analysts and student workers.
Minimum Qualifications
Bachelor's degree in a related field, including but not limited to: Business Analytics, Data Science, Finance, Economics, Business Administration, Computer Science, Statistics, or Information Systems AND four (4) years of relevant work experience; OR, Any equivalent combination of experience, and/or education from which comparable knowledge, skills and abilities have been achieved.
Desired Qualifications
Evidence of having four (4) or more years of relevant work experience.
Experience in one or more data query and transformation tools (Hyperion, Alteryx, Python)
Working Environment
Activities are performed in an environmentally controlled office setting subject to extended periods of sitting, keyboarding, and manipulating a computer mouse.
Required to stand for varying lengths of time and walk moderate distances to perform work.
Frequent bending, reaching, lifting, pushing and pulling up to 25 pounds.
Regular activities require ability to quickly change priorities which may include and/or are subject to resolution of conflicts.
Communication skills to perform essential functions.
Regular use of standard office equipment including, but not limited to: computer work station laptop (keyboard, monitor, mouse), printer, fax, calculator, copier, telephone
Department Statement

The Office of the Executive Vice President, Treasurer and Chief Financial Officer supports the New American University's vision of excellence, access and impact by effectively leading and managing its financial and business operations and developing ASU's human and capital resources.

Within the Office of the Executive Vice President, Treasurer and Chief Financial Officer, the Associate Vice President for Planning and Budget is responsible for developing overall budget planning, forecasting, process and structure and allocations, as well as institutional reporting and analysis. The University Provost determines all academic budgeting and resource allocations.

Reporting to the Associate Vice President for Planning and Budget are SPBA (Strategic Planning and Budget Analysis) and Budget Operations. SPBA provides planning, modeling, forecasting, and general analytic support. It also includes the STAR admin team. Budget Operations handles external reporting requirements and information requests from the JLBC (Joint Legislative Budget Committee) and OSPB (Office of Strategic Planning and Budgeting). Budget Operations manages the annual budget process, with support from SPBA.
ASU Statement
Arizona State University is a new model for American higher education, an unprecedented combination of academic excellence, entrepreneurial energy and broad access. This New American University is a single, unified institution comprising four differentiated campuses positively impacting the economic, social, cultural and environmental health of the communities it serves. Its research is inspired by real world application blurring the boundaries that traditionally separate academic disciplines. ASU serves more than 100,000 students in metropolitan Phoenix, Arizona, the nation's fifth largest city. ASU champions intellectual and cultural diversity, and welcomes students from all fifty states and more than one hundred nations across the globe.

ASU is a tobacco-free university. For details visit https://wellness.asu.edu/explore-wellness/body/alcohol-and-drugs/tobacco

Arizona State University is a VEVRAA Federal Contractor and an Equal Opportunity/Affirmative Action Employer. All qualified applicants will receive consideration for employment without regard to race, color, religion, sex, sexual orientation, gender identity, national origin, disability, protected veteran status, or any other basis protected by law.

Notice of Availability of the ASU Annual Security and Fire Safety Report
In compliance with federal law, ASU prepares an annual report on campus security and fire safety programs and resources. ASU's Annual Security and Fire Safety Report is available online at https://www.asu.edu/police/PDFs/ASU-Clery-Report.pdf. You may request a hard copy of the report by contacting the ASU Police Department at 480-965-3456.

Relocation Assistance – For information about schools, housing child resources, neighborhoods, hospitals, community events, and taxes, visit https://cfo.asu.edu/relocation-services.
Employment Verification Statement
ASU conducts pre-employment screening which may include verification of work history, academic credentials, licenses, and certifications.
Fingerprint Check Statement
This position is considered safety/security sensitive and will include a fingerprint check. Employment is contingent upon successful passing of the fingerprint check.
Instructions to Apply
Application deadline is 3:00PM Arizona time on the date indicated.

Please include all employment information in month/year format (e.g., 6/88 to 8/94), job title, job duties and name of employer for each position.

Applicant must provide three business related references; one current supervisor and two former supervisors; coworker will only be accepted if work history does not allow for three supervisors. Personal references are not accepted.

Resume should clearly illustrate how prior knowledge and experience meets the Minimum and Desired qualifications of this position.

Applicant must be eligible to work in the United States; ASU Office of Planning & Budget will not be a sponsor for this position.

ASU does not pay for travel expenses associated with interviews, unless otherwise indicated.

Only electronic applications are accepted for this position.

IMPORTANT NOTE: What is the meaning of "equivalent combination" in the minimum qualifications? It means one year of higher education or 24 credit hours, is equal to one year of experience. For example, a four year Bachelor's degree is equal to four years of experience.