Grant + Contract Specialist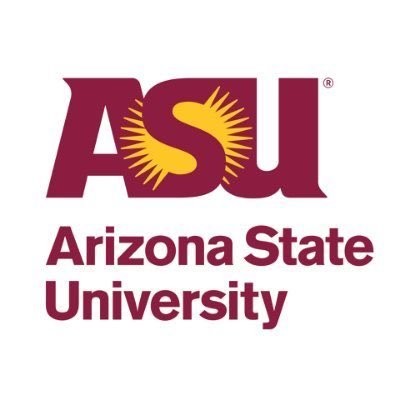 Arizona State University
Tempe, AZ, USA
Posted on Tuesday, October 31, 2023
Grant + Contract Specialist
Grant + Contract Specialist
Job Description
The ASU Knowledge Enterprise is seeking an entry-level Grant + Contract Specialist to join the central Research Operations team at Arizona State University (ASU).

Research Operations serves as an essential resource to faculty and staff by assisting to secure and successfully manage external funding for University research and sponsored activities and to provide quality support and outstanding customer service, one customer at a time - concentrating resources on improving processes, managing risk, and compliance. Our business processes have been fine-tuned over the years and continue to evolve to meet our changing needs.

As a Grant + Contract Specialist (GCS) you will be assigned to a team of 4-8 research administrators. You will gain experience within one or more of the following focused areas of research and sponsored projects administration: administrative review and submission of proposals for project funding, negotiation of agreements with external entities, and/or financial administration and accounting for sponsored project awards.
Job Family
Research Operations
Department Name
Research Operations
Full-Time/Part-Time
Full-Time
VP Code
KNOWLEDGE ENTERPRISE DEV
Grant Funded Position
This is not a grant funded position and is not contingent on future grant funding.
Salary Range
$42,413 - $52,000 per year, DOE
Close Date
13-November- 2023 is the initial close date. Applications will continue to be accepted and reviewed every two weeks until the job is filled.
Essential Duties
As a Grant & Contract Specialist (GCS) you will serve as a resource to ASU Research Advancement Administrators, providing assistance, guidance and counsel to verify and ensure ongoing compliance with all applicable regulatory and financial compliance requirements imposed on Institutions of Higher Education including, but not limited to: sponsor, ABOR, University, state and federal regulations.

In conjunction with, and in support of, Research Advancement Administrators (RAs), Grant + Contract Specialists:
Review grant and contract award terms and conditions
Provide identification, guidance, and mitigation of risks connected with non-standard contractual conditions
Review, authorize, and transmit grant and contract proposals to sponsors
Actively support colleagues
Read and interpret contracts and other award documents to determine budget, invoicing schedule, restrictions, and other pertinent information
Interpret regulations and guidelines of program funding for complex grants and contracts
Prepare renewals and periodic reports for grant agencies
May be responsible for setting up awards in the ASU systems, as requested or required
Work with RAs to ensure timely and accurate post-award accounting of grants and contracts
Review reconciliation of accounts for compliance of charges in accordance with sponsoring agency/contract conditions and requirements
Manage awarded projects in accordance with university and sponsor regulations
Provide contract, policy and procedure interpretation to academic departments
Review and assist in preparation of invoices and standard and non-standard accounting reports to federal and sponsoring agencies, including, but not limited to: detailed cost and financial analysis, forecasts and projections reflecting interrelationships of accounting data, and provision of financial tracking and fiscal control to fulfill reporting requirements.
As a resource, interact with sponsors and staff to resolve problems and correct errors in fund management to ensure timely collection of revenue through accurate presentation of invoices
Maintain all applicable project records and files; decide proper handling of financial transactions; approve transactions within designated limits
Review computer reports for errors or inconsistencies; investigate and correct problems
Work with supervisors to prioritize and manage time
Support assigned customer group(s) and work with other internal University contacts
May assist with data gathering and initial analysis under direction of more senior staff member
Minimum Qualifications
Bachelor's degree required and one year general office/administrative work experience, OR, any equivalent combination of experience, and/or education from which comparable knowledge, skills and abilities have been achieved.
Desired Qualifications
Evidence of effective communication skills with a strong focus on collaboration and a high level of customer service;
Experience in understanding stakeholder needs, requirements, and requests;
Experience in reviewing and following complex written instructions and communicate relevant aspects concisely;
Evidence of problem-solving, critical thinking and time management skills;
Experience in working on multiple projects while producing accurate output;
Demonstrated knowledge of administrative sponsored project proposal development and/or award administration;
Experience in drafting and negotiating agreements;
Experience in dealing tactfully and confidentially with internal and external customers in a dynamic, fast-paced environment;
Demonstrated knowledge of relevant computer applications: Microsoft Office (i.e., Excel, Outlook, Word, PowerPoint), University grants management systems, University financial management systems, Research.gov, Grants.gov, NIH eRA Commons, and other sponsor portals;
Experience in working collaboratively with a team as well as manage workload independently.
Working Environment
Activities are primarily performed in a regular and climate controlled office setting subject to extended periods of sitting.
Position requires use of office equipment including a desktop computer
May lift up to 20 pounds
Ability to communicate to perform essential duties
Work both independently and within a complex structured team
Works under supervision
Receives detailed instructions and works from general instructions on standard job duties, with regular review of completed tasks
Flexible work options
Hybrid work is an arrangement where employees spend a minimum of 60% of their regular workweek at their primary ASU work location. Dean or vice-president-level approval is required.
Remote work is an arrangement where the employee spends less than 60% of their regular workweek at a regularly assigned ASU work location. Executive vice president-level approval is required.
Department Statement
For the ninth year in a row, ASU has been named the most innovative school in the nation, recognizing the university's culture of groundbreaking research and partnerships, as well as its commitment to helping students thrive in college and beyond. U.S. News and World Report has named ASU as the most innovative university all eight years the category has existed.

ASU Knowledge Enterprise advances research, innovation, strategic partnerships, entrepreneurship, and international development. Our success arises from solutions-focused, interdisciplinary research; an entrepreneurial approach that is embedded in every school and department; and a commitment to transform society in a positive way. To learn more about how Knowledge Enterprise is a place for your career to grow, visit https://research.asu.edu/about-us/careers.

At Research Operations, we are dedicated to building a diverse, inclusive, and authentic workplace, so if you're excited about this role but your past experience doesn't align perfectly, we encourage you to apply anyway. We value your unique background and perspective, and you may be just the right candidate for this position or other roles on our team.

Working at ASU has additional perks and OUTSTANDING benefits, which include health, dental, and vision insurance plans; life insurance and disability programs; sick leave and holidays; ASU/UA/NAU tuition reduction for the employee and qualified family members; state and optional retirement plans; access to ASU recreation and cultural activities; and more. To estimate the value of your total compensation, please visit https://cfo.asu.edu/compensation-estimator.
ASU Statement
Arizona State University is a new model for American higher education, an unprecedented combination of academic excellence, entrepreneurial energy and broad access. This New American University is a single, unified institution comprising four differentiated campuses positively impacting the economic, social, cultural and environmental health of the communities it serves. Its research is inspired by real world application blurring the boundaries that traditionally separate academic disciplines. ASU serves more than 100,000 students in metropolitan Phoenix, Arizona, the nation's fifth largest city. ASU champions intellectual and cultural diversity, and welcomes students from all fifty states and more than one hundred nations across the globe.

ASU is a tobacco-free university. For details visit https://wellness.asu.edu/explore-wellness/body/alcohol-and-drugs/tobacco

Arizona State University is a VEVRAA Federal Contractor and an Equal Opportunity/Affirmative Action Employer. All qualified applicants will receive consideration for employment without regard to race, color, religion, sex, sexual orientation, gender identity, national origin, disability, protected veteran status, or any other basis protected by law.

Notice of Availability of the ASU Annual Security and Fire Safety Report
In compliance with federal law, ASU prepares an annual report on campus security and fire safety programs and resources. ASU's Annual Security and Fire Safety Report is available online at https://www.asu.edu/police/PDFs/ASU-Clery-Report.pdf. You may request a hard copy of the report by contacting the ASU PD at 480-965-3456.

Relocation Assistance – For information about schools, housing child resources, neighborhoods, hospitals, community events, and taxes, visit https://cfo.asu.edu/az-resources.
Employment Verification Statement
ASU conducts pre-employment screening which may include verification of work history, academic credentials, licenses, and certifications.
Fingerprint Check Statement
This position is considered safety/security sensitive and will include a fingerprint check. Employment is contingent upon successful passing of the fingerprint check.
Instructions to Apply
Application deadline is 3:00PM Arizona time on the date indicated.

Please include all employment information in month/year format (e.g., 6/88 to 8/94), job title, job duties and name of employer for each position.

Resume and Cover Letter should clearly illustrate how prior knowledge and experience meets the Minimum and Desired qualifications of this position.

ASU does not pay for travel expenses associated with interviews, unless otherwise indicated.

Only electronic applications are accepted for this position.

IMPORTANT NOTE: What is the meaning of "equivalent combination" in the minimum qualifications? It means one year of higher education or 24 credit hours, is equal to one year of experience. For example, a four year Bachelor's degree is equal to four years of experience.