Program Coordinator Senior - Capital Programs Management Group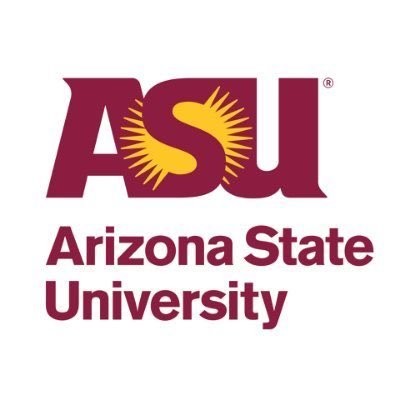 Arizona State University
Operations
Tempe, AZ, USA
Posted on Tuesday, October 31, 2023
Program Coordinator Senior – Capital Programs Management Group
Job Description
The Senior Program Coordinator serves as a pivotal support role for the Capital Programs Management Group (CPMG) and the Office of the University Architect (OUA) departments, facilitating a range of essential functions to ensure the efficient operation and organization of both teams. This multifaceted role involves responsibilities such as BFIT liaison, desktop support coordination, asset management, procurement, staff moves, and a host of other critical tasks that contribute to the overall success of the department.


Job Family
Business Operations
Department Name
FDM Capital Prgm Mgmt Group
Full-Time/Part-Time
Full-Time
VP Code
EVP BUSINESS & FINANCE
Grant Funded Position
This is not a grant funded position and is not contingent on future grant funding.
Salary Range
$51,500 - $56,500 per year, commensurate of experience and education. ASU offers a comprehensive benefits package with the State of Arizona.
Close Date
13-November-2023
Essential Duties
Serve as the primary point of contact for coordinating all BFIT and IT support needs for the department, ensuring seamless technological operations.
Coordinate and oversee all aspects of computer asset support, guaranteeing that team members have the necessary tools for their roles.
Manage and maintain comprehensive records of computer and software assets within the department to optimize resource allocation.
Take charge of all computer hardware purchases, including procurement, deployment, and asset management.
Efficiently coordinate all staff moves within the department, providing logistical support and minimizing disruptions.
Maintain and update departmental contact lists to ensure rapid communication in emergency situations.
Keep department and team org charts up-to-date, reflecting the current organizational structure.
Conduct staff onboarding and offboarding processes for the department, ensuring a smooth transition for new hires and departures.
Manage and update all department email distribution lists for effective communication.
Take responsibility for managing the agenda and scheduling for department staff meetings, fostering efficient collaboration and information sharing.
Oversee the agenda and scheduling of department management meetings, ensuring that leadership discussions are productive.
Process all department P-Card requests efficiently and accurately.
Manage travel requests and reimbursements for staff members, facilitating seamless travel logistics.
Oversee the inventory, procurement, and distribution of department Personal Protective Equipment (PPE) items such as jackets, boots, helmets, etc.
Chair committees responsible for planning department-sponsored events, ensuring successful execution.
Manage fleet operations, including vehicles and carts, to meet departmental needs.
Coordinate educational and training events, promoting continuous learning and development within the department.
Other Duties:
Maintain and update document-tracking system using an internal database.
Create and update record keeping systems, databases, and spreadsheets.
Prepare, and keep current, departmental desktop manuals.
Work closely with other internal departments in coordinating leadership team's involvement in department and university events.
Proof various written communications and create computer presentations.
Work independently and manage time to increase effectiveness, including making judgements as to priorities.
Handle multiple high priority activities requiring considerable coordination and follow through to meet requirements.
Provide Intern support.
Back up other team members as needed to ensure continual efficient operations of the department are met.
Use ability to communicate to perform the essential functions of the job.
DAYS AND SCHEDULE: Monday – Friday, 8:00 am – 5:00 pm
Minimum Qualifications
Bachelor's degree in a field appropriate to the area of assignment AND four years administrative/coordinate program experience; OR, Master's degree in field appropriate to area of assignment AND two years administrative/coordinate program experience; OR, Eight years of progressively responsible administrative/coordinate program experience; OR, Any equivalent combination of experience and/or education from which comparable knowledge, skills and abilities have been achieved.
Desired Qualifications
Experience in:
Composing professional correspondence and reports.
Handling multiple high priority activities requiring considerable coordination and follow through to meet requirements.
Coordinating, document and overseeing team meetings.
Supporting project teams by organizing and gathering of construction project close out documents.
Confirming that project teams are adhering to close out process and procedures through continuous self-audit activities.
Preparing detailed reconciliations.
Preparing travel arrangements and processing travel reimbursements on-line (e.g. Concur).
Demonstrating a high level of accuracy and attention to detail.
File management and record retention.
Using computer software; specifically with Microsoft Office applications (e.g. Word, Excel, PowerPoint, Outlook).
Using Smart Sheets, Adobe Creative Suite (Adobe Illustrator, InDesign, and Photoshop), Ideation, Prezi, Typography Maintaining effective working relationships with tact and diplomacy.
Working Environment
Activities are primarily performed in a regular, climate-controlled office setting subject to extended period of standing/sitting for varying lengths of time and travel moderate distances to perform work.
Must have the ability to coordinate multiple tasks simultaneously and autonomously with a dynamic team of professionals.
Exercises judgement within generally designed practices and policies in selecting methods and techniques for obtaining solutions.
Regular use of standard office equipment including, but not limited to: computer workstation/laptop (keyboard, monitor, mouse), printer, fax, calculator, copier, telephone and associated computer/technology peripherals.
Visual acuity and manual dexterity associated with daily use of desktop computer; bending, stooping, reaching and lifting up to 20 pounds.
Communicate to perform essential functions of the job.
Work both independently or within a complex structured team.
Regular review of completed tasks. Will drive University vehicle.
Department Statement
ASU Facilities Development and Management (FDM) maintains and services all university-owned property, and develops and constructs innovative and sustainable facilities. FDM's vision is to contribute to and guarantee the success of the university's mission by creating and caring for the ASU campus and environment. We provide quality customer service, effectively steward our resources, and meet the needs of the university through creative and collaborative efforts.

ASU offers a comprehensive benefits package at very competitive rates to enhance the total compensation of its faculty and staff. This package includes low-cost health and life benefits to insure you and your family, a wellness program for preventative health education and screenings, a disability and leaves program for income protection, employee assistance for free and confidential behavioral health services, access to world-class educational opportunities at ASU/UofA/NAU at deeply discounted rates for you and your eligible dependents, disability resources for Americans with Disabilities (ADA), a retirement program with a variety of retiree benefits to ensure your financial security at the end of your career, paid vacation and holidays – and more. For more information, please visit the Office of Human Resources, Benefits website, at https://cfo.asu.edu/benefits

ASU's comprehensive benefits package is a significant part of your overall total compensation – and ASU pays for most of it when you are a benefits-eligible employee. https://cfo.asu.edu/compensation-estimator

For more reasons to join ASU, please visit: https://cfo.asu.edu/why-work-asu

Facilities Development and Management at ASU employment requires current eligibility to legally work in the United States. Facilities Development and Management will not be a sponsor for this position.

This position is located at the University Services Building, 1551 S. Rural Road, Tempe, AZ (on Rural Road south of Apache Blvd).

This position is dependent on the continuation of funding from a specific source other than general operating funds. As such, this appointment may terminate when the funding is no longer available.

This position requires that you must possess a valid Arizona driver's license (minimum of Class D) upon employment and maintain throughout employment. Post-offer of employment, selected candidate must possess an acceptable driving record which is 5 or fewer points in the most recent 39 month period from date of hire.



ASU Statement
Arizona State University is a new model for American higher education, an unprecedented combination of academic excellence, entrepreneurial energy and broad access. This New American University is a single, unified institution comprising four differentiated campuses positively impacting the economic, social, cultural and environmental health of the communities it serves. Its research is inspired by real world application blurring the boundaries that traditionally separate academic disciplines. ASU serves more than 100,000 students in metropolitan Phoenix, Arizona, the nation's fifth largest city. ASU champions intellectual and cultural diversity, and welcomes students from all fifty states and more than one hundred nations across the globe.

ASU is a tobacco-free university. For details visit https://wellness.asu.edu/explore-wellness/body/alcohol-and-drugs/tobacco

Arizona State University is a VEVRAA Federal Contractor and an Equal Opportunity/Affirmative Action Employer. All qualified applicants will receive consideration for employment without regard to race, color, religion, sex, sexual orientation, gender identity, national origin, disability, protected veteran status, or any other basis protected by law.

Notice of Availability of the ASU Annual Security and Fire Safety Report
In compliance with federal law, ASU prepares an annual report on campus security and fire safety programs and resources. ASU's Annual Security and Fire Safety Report is available online at https://www.asu.edu/police/PDFs/ASU-Clery-Report.pdf. You may request a hard copy of the report by contacting the ASU PD at 480-965-3456.

Relocation Assistance – For information about schools, housing child resources, neighborhoods, hospitals, community events, and taxes, visit https://cfo.asu.edu/az-resources.
Employment Verification Statement
ASU conducts pre-employment screening which may include verification of work history, academic credentials, licenses, and certifications.
Background Check Statement
ASU conducts pre-employment screening for all positions which includes a criminal background check, verification of work history, academic credentials, licenses, and certifications. Employment is contingent upon successful passing of the background check.
Instructions to Apply
Application deadline is 3:00PM Arizona time on the date indicated.

Please include all employment information in month/year format (e.g., 6/88 to 8/94), job title, job duties and name of employer for each position.

Resume should clearly illustrate how prior knowledge and experience meets the Minimum and Desired qualifications of this position.

Work reference history information for 3 current and/or former supervisors will be requested at time of interview.

Only electronic applications are accepted for this position.

IMPORTANT NOTE: What is the meaning of "equivalent combination" in the minimum qualifications? It means one year of higher education or 24 credit hours, is equal to one year of experience. For example, a four year Bachelor's degree is equal to four years of experience.