Survey Interviewer Sr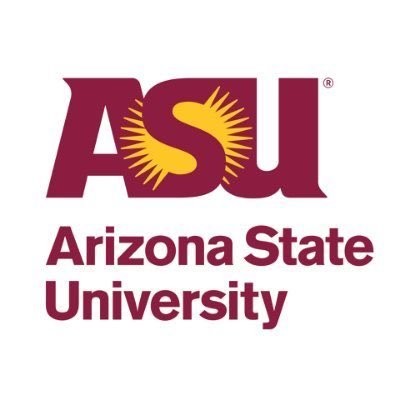 Arizona State University
Tempe, AZ, USA
Posted on Wednesday, November 1, 2023
Survey Interviewer Sr
Job Description
This position involves conducting bilingual interviews on Tempe campus and over the phone. Interviews consist of engaging families with continued participation in the study; answering questions about the study; consenting adult family members into the study; administering study related surveys on the computer over the phone and an in-person interviews, administering standardized tests such as the WISC and WAIS, collecting biological samples such as blood pressure, spit and blood spots. The position would also be responsible for sharing community resources with families; coordinating with the project director and assisting data management. Additional responsibilities of leading the retention effort by making 5-10-minute contact calls to about 20 participants weekly, tracking of participants, managing/responding to Facebook, scheduling lab visits, and translating needed documents.
Job Family
Research & Laboratory
Department Name
Psychology
Full-Time/Part-Time
Full-Time
Grant Funded Position
This is a grant funded position. Continuation is contingent on future grant funding.
Salary Range
$20.20 per hour
Close Date
07-November-2023
Essential Duties
Complete the required training: In-person training workshops.
Responsible for conducting interviews in English and Spanish:
Engage families in study.

Consent adult participants.
Read survey questions to participants Administer standardized tests.
Collect biological samples Follow interview protocols.
Work with adults and teens following strict protocols to collect data.

Communicate with the project director as needed.
Maintain a log of LMN related working hours.
Conduct the interviews using flexibility, with families choosing when to best complete their assessments.
Days and Schedule varie
s: Duties are performed weekdays, evenings from 5-9, and Saturdays.
Minimum Qualifications
One year interviewing experience working with the public; OR, Any equivalent combination of experience and/or education from which comparable knowledge, skills and abilities have been achieved. Employee may be required to possess a valid US Driver's license of the appropriate class and required endorsements throughout employment.
Desired Qualifications
Evidence of being bilingual in English/Spanish with ability to clearly speak, read and write in English/ Spanish fluently.
Experience in working with families, conducting cold calls, community work with families, public relations, or similar activities.
Experience in interacting with the public.
Demonstrated knowledge of leadership and coordinating practices.
Experience in using Microsoft Office products.
Experience in interviewing.
Experience in work that requires attention to details.
Experience in multi-tasking effectively.
Evidence of effective verbal and written communication skills.
Experience in using organizational skills.
Experience in working independently and working flexible hours.
Working Environment
Work on Tempe Campus in a lab environment to collect data, attend meetings, and process data.
Non data collection tasks can be completed remotely.
Department Statement
The Department of Psychology is among the largest and most popular departments on the ASU Tempe campus. Our mission is to create an environment that prepares undergraduates to take their place in the world, more effective for what they have learned with us; graduates to conduct innovative psychological research and pursue careers that use those skills to the benefit of their community; and faculty to grow in expertise both in teaching and scholarship.

Six basic areas of Graduate specialization form the core of our department: Behavioral Neuroscience, Clinical Psychology, Cognitive Science, Developmental Psychology, Quantitative Psychology, and Social Psychology.

Interactions among faculty and students across these areas are central to a variety of ongoing research and educational programs in the department. Faculty and students are also actively involved with a number of other centers, institutes, and research groups on campus that promote trans disciplinary approaches to issues of local and national significance, affording outstanding research and training experiences that extend beyond traditional disciplinary boundaries.
ASU Statement
Arizona State University is a new model for American higher education, an unprecedented combination of academic excellence, entrepreneurial energy and broad access. This New American University is a single, unified institution comprising four differentiated campuses positively impacting the economic, social, cultural and environmental health of the communities it serves. Its research is inspired by real world application blurring the boundaries that traditionally separate academic disciplines. ASU serves more than 100,000 students in metropolitan Phoenix, Arizona, the nation's fifth largest city. ASU champions intellectual and cultural diversity, and welcomes students from all fifty states and more than one hundred nations across the globe.

ASU is a tobacco-free university. For details visit https://wellness.asu.edu/explore-wellness/body/alcohol-and-drugs/tobacco

Arizona State University is a VEVRAA Federal Contractor and an Equal Opportunity/Affirmative Action Employer. All qualified applicants will receive consideration for employment without regard to race, color, religion, sex, sexual orientation, gender identity, national origin, disability, protected veteran status, or any other basis protected by law.

Notice of Availability of the ASU Annual Security and Fire Safety Report
In compliance with federal law, ASU prepares an annual report on campus security and fire safety programs and resources. ASU's Annual Security and Fire Safety Report is available online at https://www.asu.edu/police/PDFs/ASU-Clery-Report.pdf. You may request a hard copy of the report by contacting the ASU Police Department at 480-965-3456.

Relocation Assistance – For information about schools, housing child resources, neighborhoods, hospitals, community events, and taxes, visit https://cfo.asu.edu/az-resources.
Employment Verification Statement
ASU conducts pre-employment screening which may include verification of work history, academic credentials, licenses, and certifications.
Fingerprint Check Statement
This position is considered safety/security sensitive and will include a fingerprint check. Employment is contingent upon successful passing of the fingerprint check.
Instructions to Apply
Application deadline is 3:00PM Arizona time on the date indicated.

Please include all employment information in month/year format (e.g., 6/88 to 8/94), job title, job duties and name of employer for each position.

Resume should clearly illustrate how prior knowledge and experience meets the Minimum and Desired qualifications of this position.

ASU does not pay for travel expenses associated with interviews, unless otherwise indicated.

Only electronic applications are accepted for this position.

IMPORTANT NOTE: What is the meaning of "equivalent combination" in the minimum qualifications? It means one year of higher education or 24 credit hours, is equal to one year of experience. For example, a four year Bachelor's degree is equal to four years of experience.