HVAC Refrigeration Technician - Polytechnic campus - Residential Facilities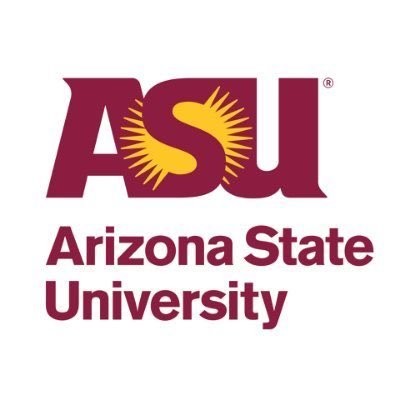 Arizona State University
Operations
Posted on Wednesday, November 1, 2023
HVAC Refrigeration Technician – Polytechnic campus – Residential Facilities
HVAC Refrigeration Technician
Job Description
Facilities Management, Polytechnic campus, seeks a motivated full time HVAC Refrigeration Technician to join our team to maintain and repair HVAC equipment within the Residential Facilities.
Job Family
Skilled Trades
Department Name
FDM FM Polytechnic Res Fac
Full-Time/Part-Time
Full-Time
VP Code
EVP BUSINESS & FINANCE
Grant Funded Position
This is not a grant funded position and is not contingent on future grant funding.
Salary Range
$23.46 per hour. ASU offers a comprehensive benefits package with the State of Arizona.
Close Date
14-November-2023 is the initial close date. Applications will continue to be accepted and reviewed every week until filled.
Essential Duties
Perform preventive and corrective maintenance.
Troubleshoot, install, repair and overhaul equipment such as refrigeration compressors, air handlers, heat exchangers, mechanical equipment, pneumatic and electronic components.
Troubleshoot equipment and systems (e.g. pumps, air handlers, air compressors, valves).
Maintain preventive maintenance records.
Read gauges and instruments and adjust mechanisms.
Operate refrigeration recovery equipment in compliance with EPA guidelines.
Handle CFC refrigerant.
Use ability to clearly communicate to perform essential functions.
DAYS AND SCHEDULE:
Monday – Friday 8:00 AM – 4:30 PM.
Minimum Qualifications
Six years of progressively responsible HVAC or refrigeration experience; OR, any equivalent combination of education and/or experience from which comparable skills, knowledge and abilities have been achieved. Some positions may require chlorofluorocarbons certification upon employment. Employee may be required to possess a valid US Driver's license of the appropriate class and required endorsements throughout employment.
Desired Qualifications
Experience in:
Installation, maintenance and/or repair of commercial residential HVAC/refrigeration equipment
HVAC troubleshooting
Residential air conditioning units
Electric and gas fired furnaces
Air handlers
Commercial air conditioning units
Building automation systems
Customer service
Work order systems
Evidence of effective communication skills
Evidence of CFC certification
Working Environment
Utilize hand tools (e.g. pliers, wrenches, screw drivers, hammers, grips, cutters, saws).
Utilize power tools (e.g. drills, generators, saws, lifts, vacuum equipment).
Climb ladders, ladder wells, and stairs.
Work off ladders using hand tools and power tools to include working off lift platforms and boom trucks at heights above six feet.
Use lifting, moving, and rigging equipment to safely move, transfer, or relocate heavy equipment.
Operate refrigeration recovery equipment in compliance with EPA guidelines.
Handle CFC refrigerant.
Work in adverse working conditions such as confined spaces (e.g. tunnels, man holes, vaults), dirty areas, low lighting, and extreme temperatures.
Stoop, bend, and reach.
Walk throughout campus.
Lift up to 75 pounds.
Drive University vehicles.
May be exposed to hazardous and dangerous materials, tools, and equipment which will require safety precautions and/or specific process to be followed, and may include the use of Personal Protection Equipment (PPE) (e.g. safety glasses, hearing protection, negative pressure and positive pressure respirator). Use of PPE may require medical clearance prior to use.
Department Statement
ASU Facilities Development and Management (FDM) maintains and services all university-owned property, and develops and constructs innovative and sustainable facilities. FDM's vision is to contribute to and guarantee the success of the university's mission by creating and caring for the ASU campus and environment. We provide quality customer service, effectively steward our resources, and meet the needs of the university through creative and collaborative efforts.

ASU offers a comprehensive benefits package at very competitive rates to enhance the total compensation of its faculty and staff. This package includes low-cost health and life benefits to insure you and your family, a wellness program for preventative health education and screenings, a disability and leaves program for income protection, employee assistance for free and confidential behavioral health services, access to world-class educational opportunities at ASU/UofA/NAU at deeply discounted rates for you and your eligible dependents, disability resources for Americans with Disabilities (ADA), a retirement program with a variety of retiree benefits to ensure your financial security at the end of your career, paid vacation and holidays – and more. For more information, please visit the Office of Human Resources, Benefits website, at https://cfo.asu.edu/benefits

ASU's comprehensive benefits package is a significant part of your overall total compensation – and ASU pays for most of it when you are a benefits-eligible employee. https://cfo.asu.edu/compensation-estimator

For more reasons to join ASU, please visit: https://cfo.asu.edu/why-work-asu

Facilities Development and Management at ASU employment requires current eligibility to legally work in the United States. Facilities Development and Management will not be a sponsor for this position.

This position is located at the ASU Polytechnic Campus, 6045 South Sagewood, Mesa, AZ.

Must pass pre-employment physical examination post offer of employment to include audio exam, asbestos worker clearance, respiratory clearance questionnaire and respiratory fit test.

Must possess or the ability to obtain EPA 608 Universal Chlorofluorocarbon (CFC) Certification within five months of employment date.

This position requires working a rotating on-call/stand-by schedule and may include nights, weekends and holidays.

Must possess a valid Arizona driver's license (minimum of Class D) upon employment and maintain throughout employment. Post-offer of employment, selected candidate must possess an acceptable driving record which is 5 or fewer points in the most recent 39-month period from date of hire.

This position is dependent on the continuation of funding from a specific source other than general operating funds. As such, this appointment may terminate when the funding is no longer available.

ASU Statement
Arizona State University is a new model for American higher education, an unprecedented combination of academic excellence, entrepreneurial energy and broad access. This New American University is a single, unified institution comprising four differentiated campuses positively impacting the economic, social, cultural and environmental health of the communities it serves. Its research is inspired by real world application blurring the boundaries that traditionally separate academic disciplines. ASU serves more than 100,000 students in metropolitan Phoenix, Arizona, the nation's fifth largest city. ASU champions intellectual and cultural diversity, and welcomes students from all fifty states and more than one hundred nations across the globe.

ASU is a tobacco-free university. For details visit https://wellness.asu.edu/explore-wellness/body/alcohol-and-drugs/tobacco

Arizona State University is a VEVRAA Federal Contractor and an Equal Opportunity/Affirmative Action Employer. All qualified applicants will receive consideration for employment without regard to race, color, religion, sex, sexual orientation, gender identity, national origin, disability, protected veteran status, or any other basis protected by law.

Notice of Availability of the ASU Annual Security and Fire Safety Report
In compliance with federal law, ASU prepares an annual report on campus security and fire safety programs and resources. ASU's Annual Security and Fire Safety Report is available online at https://www.asu.edu/police/PDFs/ASU-Clery-Report.pdf. You may request a hard copy of the report by contacting the ASU PD at 480-965-3456.

Relocation Assistance – For information about schools, housing child resources, neighborhoods, hospitals, community events, and taxes, visit https://cfo.asu.edu/az-resources.
Employment Verification Statement
ASU conducts pre-employment screening which may include verification of work history, academic credentials, licenses, and certifications.
Background Check Statement
ASU conducts pre-employment screening for all positions which includes a criminal background check, verification of work history, academic credentials, licenses, and certifications. Employment is contingent upon successful passing of the background check.
Fingerprint Check Statement
This position is considered safety/security sensitive and will include a fingerprint check. Employment is contingent upon successful passing of the fingerprint check.
Instructions to Apply
Application deadline is 3:00pm Arizona time on the day indicated.

Please include all employment information in month/year format (e.g., 6/88 to 8/94), job title, job duties and name of employer for each position.

Resume should clearly illustrate how prior knowledge and experience meets the Minimum and Desired qualifications of this position.

Work reference history information for 3 current and/or former supervisors will be requested at time of interview.

Only electronic applications are accepted for this position.

IMPORTANT NOTE: What is the meaning of "equivalent combination" in the minimum qualifications? It means one year of higher education or 24 credit hours, is equal to one year of experience. For example, a four year Bachelor's degree is equal to four years of experience.