Program Coordinator PRN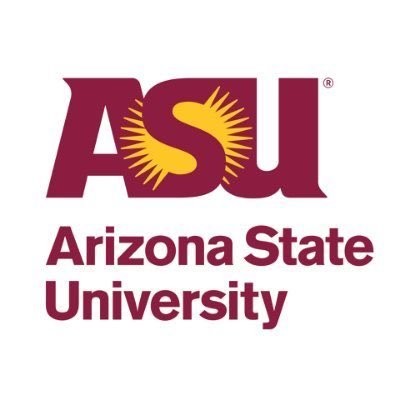 Arizona State University
Operations
Tempe, AZ, USA
Posted on Thursday, November 2, 2023
Program Coordinator PRN
Job Description
The Deer Valley Petroglyph Preserve is in need of visitor and education assistance including front desk admission support, visitor guidance and direction on onsite activities and delivering historical and cultural presentations through tours and lectures.

Under the direction of the Assistant Director and working with site staff, the assigned work activity maintains the current high level of service to visitors and provides consistent operational support.

Position is located onsite in the Northeast valley at 3711 West Deer Valley Rd, Phoenix, AZ.

Job Family
Business Operations
Grant Funded Position
This is not a grant funded position and is not contingent on future grant funding.
Salary Range
$16.73 per hour
Close Date
15-November-2023
Essential Duties
Provides historical and cultural information to visitors specific to the preserve
Maintains positive visitor relations through on-going interaction in the museum
Assists visitor admission in coordinating and directing visitors through the site and petroglyph trail
Greet and orient visitors, answering basic questions about the site and the museum's program's answer inquires in person and on the phone, and sell/process admission and memberships
Cash handling: opening and closing register, collect admissions and museum store sales; maintain order and cleanliness of the front desk, gallery and museum store.
Minimum Qualifications
Bachelor's degree in field appropriate to area of assignment AND two years administrative/coordinator program experience; OR, Six years of progressively responsible administrative/coordinator program experience; OR, Any equivalent combination of experience and/or education from which comparable knowledge, skills and abilities have been achieved.
Desired Qualifications
Experience in customer service
Evidence of effective communications skills
Demonstrated knowledge of museum visitor presentation and interaction
Understanding of Sonoran Desert wildlife and cultures
Experience in community outreach events and visitor engagement
Understanding of retail product service as it relates to customer service
Experience in cash management and reporting for public admission and product sales, general recordkeeping, and cashiering, including the use of credit card machines
Working knowledge of Microsoft Office Suite including Word, Excel, PowerPoint, and Clover
Demonstrated knowledge of general office procedures and practices.
Working Environment
Communicate effectively to perform essential duties
Ability to meet, greet and direct all visitors and staff, professionally representing the museum and the center
Analyze processes to resolve issues
Use critical thinking to make decisions
Use computers effectively including inputting, reviewing and retrieving information, extended periods of viewing screen, and using mouse and keyboard
Sit or stand for extended periods of time
Occasionally bending, reaching, lifting, pushing and pulling up to 25 pounds
Environmentally-controlled museum facility, with occasional outdoor trail activity, walking short distances
Department Statement
Known for its leadership in innovative education and research, the School of Human Evolution and Social Change includes one of the nation's top-ranked anthropology programs and the largest and most research-productive transdisciplinary anthropology faculty in the nation. Staying true to our four-field anthropological origins means we remain committed to leveraging a long-term, comparative, and holistic perspective on human origins and diversity as a way to understand and address complex problems, now and for the future, and a deep concern for community engagement and social justice. In addition to anthropology, our students can earn degrees in global health, applied mathematics for the life and social sciences and museum studies. We are also known for our high quality study abroad, field school programs and research apprenticeship opportunities for our ~1,000 undergraduate majors and ~125 graduate students.

We offer a dynamic, collegial, and challenging work environment due to the pace of innovation, complex array of research and academic programs, and high profile initiatives. SHESC is the largest social science unit in the College of Liberal Arts and Sciences, ASU's largest and most diverse college. For complete information see
http://shesc.asu.edu/

ASU Statement
Arizona State University is a new model for American higher education, an unprecedented combination of academic excellence, entrepreneurial energy and broad access. This New American University is a single, unified institution comprising four differentiated campuses positively impacting the economic, social, cultural and environmental health of the communities it serves. Its research is inspired by real world application blurring the boundaries that traditionally separate academic disciplines. ASU serves more than 100,000 students in metropolitan Phoenix, Arizona, the nation's fifth largest city. ASU champions intellectual and cultural diversity, and welcomes students from all fifty states and more than one hundred nations across the globe.

ASU is a tobacco-free university. For details visit https://wellness.asu.edu/explore-wellness/body/alcohol-and-drugs/tobacco

Arizona State University is a VEVRAA Federal Contractor and an Equal Opportunity/Affirmative Action Employer. All qualified applicants will receive consideration for employment without regard to race, color, religion, sex, sexual orientation, gender identity, national origin, disability, protected veteran status, or any other basis protected by law.

Notice of Availability of the ASU Annual Security and Fire Safety Report
In compliance with federal law, ASU prepares an annual report on campus security and fire safety programs and resources. ASU's Annual Security and Fire Safety Report is available online at https://www.asu.edu/police/PDFs/ASU-Clery-Report.pdf. You may request a hard copy of the report by contacting the ASU PD at 480-965-3456.

Relocation Assistance – For information about schools, housing child resources, neighborhoods, hospitals, community events, and taxes, visit https://cfo.asu.edu/az-resources.
Employment Verification Statement
ASU conducts pre-employment screening which may include verification of work history, academic credentials, licenses, and certifications.
Fingerprint Check Statement
This position is considered safety/security sensitive and will include a fingerprint check. Employment is contingent upon successful passing of the fingerprint check.
Instructions to Apply
Application deadline is 3:00PM Arizona time on the date indicated.

Please include all employment information in month/year format (e.g., 6/88 to 8/94), job title, job duties and name of employer for each position.

Resume should clearly illustrate how prior knowledge and experience meets the Minimum and Desired qualifications of this position.

ASU does not pay for travel expenses associated with interviews, unless otherwise indicated.

Only electronic applications are accepted for this position.

IMPORTANT NOTE: What is the meaning of "equivalent combination" in the minimum qualifications? It means one year of higher education or 24 credit hours, is equal to one year of experience. For example, a four year Bachelor's degree is equal to four years of experience.