Program Coordinator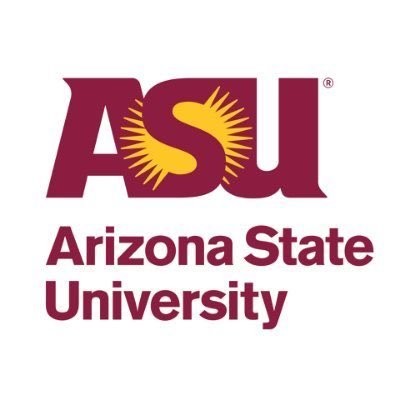 Arizona State University
Administration, Operations
Downtown Phoenix, Phoenix, AZ, USA
Posted on Friday, November 3, 2023
Program Coordinator
Job Description
The Walter Cronkite School of Journalism and Mass Communication at Arizona State University seeks a Program Coordinator to support its global outreach programs. This position will provide administrative and programmatic support to Cronkite Global Initiatives, which delivers several grant-funded programs, including multiple Study of the United States Institute (SUSI) programs in journalism and democracy, which welcome journalists, scholars, and students from locations around the world.
Job Family
Business Operations
Department Name
Journalism & Mass Comm
Full-Time/Part-Time
Full-Time
VP Code
VP/EXEC VICE PROV DPC
Grant Funded Position
This is a grant funded position. Continuation is contingent on future grant funding.
Salary Range
Depends on experience
Close Date
24-November-2023
Essential Duties
Assist with programs, events, and activities as well as daily operations of the Cronkite Global Initiatives office
Book and travel with participants to provide logistical and operational support
Coordinate planning and delivery of workshops and other events for programs such as speakers, retreats, orientations, receptions, cultural excursions, and site visits on and off-campus Provide assistance to international fellows and other guests as needed
Assist with research and tracking of new grants
Assist with maintaining files on SUSI program alumni, professional program affiliates and participants in other programs
Assist in the management of social media accounts and social media outreach of Cronkite Global Initiatives and its programs, including assisting visiting scholars and youth leaders with maintaining the program's blog
Manage shared calendars, documents, and other files on Google Drive, Dropbox, and other platforms
Assist in the development of materials for publications and press releases
Assist with supervising activities of student workers to complete projects
Interact with students, faculty, staff, and community and government agencies in facilitating program objectives
Work with partners to identify grant opportunities and assist with researching and writing proposals and attending or facilitating meetings as necessary
Support the Cronkite's School grant work in Latin America
Minimum Qualifications
Bachelor's degree in field appropriate to area of assignment AND two years administrative/coordinator program experience; OR, Six years of progressively responsible administrative/coordinator program experience; OR, Any equivalent combination of experience and/or education from which comparable knowledge, skills and abilities have been achieved.
Desired Qualifications
Evidence of being bilingual in English/Spanish
Experience arranging logistics for travel/transportation, events, community meetings and/or classroom presentations
Experience in cross-cultural communications and an interest in international issues
Experience managing social media accounts Experience writing grants, proposals and reports Experience with Google Docs, Google Calendar and Dropbox
Experience with Microsoft Office applications
Evidence of effective communication skills
Experience in using organizational skills, with commitment to detail
Working Environment
The Cronkite School is located on the ASU Downtown Campus in Phoenix, Arizona.
Activities are performed in an environmentally controlled office setting subject to extended periods of sitting, keyboarding and manipulating a computer mouse
Travel with participants to provide support for operations of the program
Required to stand for varying lengths of time Regular activities require ability to quickly change priorities, which may include and/or are subject to resolution of conflicts
Communicate professionally to perform essential duties
Ability to lift 25 pounds
Department Statement
The Walter Cronkite School of Journalism and Mass Communication at Arizona State University is widely recognized as one of the nation's premier professional journalism programs. The school, which was named in Cronkite's honor in 1984, prepares the next generation of journalists in both the time-honored fundamentals embraced by Cronkite and the multimedia skills necessary to thrive as journalists in the digital age. Housed in a $71 million state-of-the-art media complex in downtown Phoenix, the school has been featured in The New York Times and The Times of London as a leader in 21st-century journalism education. It is the home of Arizona PBS, the Carnegie Knight News 21 initiative and the Donald W. Reynolds National Center for Business Journalism. The Cronkite School offers 12 professional programs, including a nightly television news broadcast, digital news bureaus in Washington and Phoenix, sports bureaus in Los Angeles and Phoenix, a strategic public relations agency, an entrepreneurial digital innovation lab, digital production bureau, business bureau, and newsgathering and civic journalism bureau.
ASU Statement
Arizona State University is a new model for American higher education, an unprecedented combination of academic excellence, entrepreneurial energy and broad access. This New American University is a single, unified institution comprising four differentiated campuses positively impacting the economic, social, cultural and environmental health of the communities it serves. Its research is inspired by real world application blurring the boundaries that traditionally separate academic disciplines. ASU serves more than 100,000 students in metropolitan Phoenix, Arizona, the nation's fifth largest city. ASU champions intellectual and cultural diversity, and welcomes students from all fifty states and more than one hundred nations across the globe.

ASU is a tobacco-free university. For details visit https://wellness.asu.edu/explore-wellness/body/alcohol-and-drugs/tobacco

Arizona State University is a VEVRAA Federal Contractor and an Equal Opportunity/Affirmative Action Employer. All qualified applicants will receive consideration for employment without regard to race, color, religion, sex, sexual orientation, gender identity, national origin, disability, protected veteran status, or any other basis protected by law.

Notice of Availability of the ASU Annual Security and Fire Safety Report
In compliance with federal law, ASU prepares an annual report on campus security and fire safety programs and resources. ASU's Annual Security and Fire Safety Report is available online at https://www.asu.edu/police/PDFs/ASU-Clery-Report.pdf. You may request a hard copy of the report by contacting the ASU PD at 480-965-3456.

Relocation Assistance – For information about schools, housing child resources, neighborhoods, hospitals, community events, and taxes, visit https://cfo.asu.edu/az-resources.
Employment Verification Statement
ASU conducts pre-employment screening which may include verification of work history, academic credentials, licenses, and certifications.
Background Check Statement
ASU conducts pre-employment screening for all positions which includes a criminal background check, verification of work history, academic credentials, licenses, and certifications. Employment is contingent upon successful passing of the background check.
Instructions to Apply
Application deadline is 3:00PM Arizona time on the date indicated.

Please include all employment information in month/year format (e.g., 6/88 to 8/94), job title, job duties and name of employer for each position.

Resume should clearly illustrate how prior knowledge and experience meets the Minimum and Desired qualifications of this position.

ASU does not pay for travel expenses associated with interviews, unless otherwise indicated.

Only electronic applications are accepted for this position.

IMPORTANT NOTE: What is the meaning of "equivalent combination" in the minimum qualifications? It means one year of higher education or 24 credit hours, is equal to one year of experience. For example, a four year Bachelor's degree is equal to four years of experience.