Pilot Plant Technician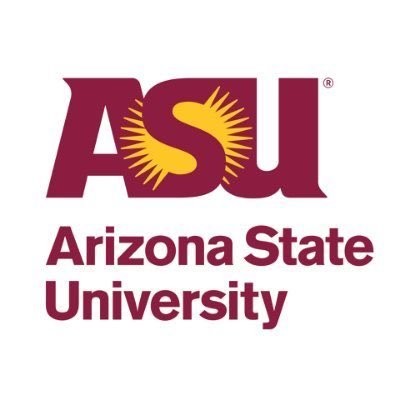 Arizona State University
Operations
Tempe, AZ, USA
Posted on Friday, November 3, 2023
Pilot Plant Technician
Job Description
The Pilot Plant Technician is responsible for experimental and demonstration operations, light maintenance, and improvements to the Carbon Collect/ASU Direct Air Capture Pilot Plant Facility located at ASU's Tempe Campus. This position will report to leadership within the Center for Negative Carbon Emissions at ASU.
Job Family
Building & Equipment Maint
Department Name
Sch Sustain Engr & Built Envrn
Full-Time/Part-Time
Full-Time
Grant Funded Position
This is a grant funded position. Continuation is contingent on future grant funding.
Salary Range
$61,500 - $100,000 per year, DOE
Close Date
30-November-2023
Essential Duties
Conducts experimental testing and operating campaigns on a pilot plant system.
Oversees and performs pilot plant facility light maintenance, troubleshooting, equipment modifications, execution of expansion projects and management of overall site safety.
Responsible for ensuring operational and organizational effectiveness for pilot plant operation, and for serving as the primary point of contact with Carbon Collect representatives.
Conducts pilot plant tours and demonstrations for Carbon Collect to ASU groups and third parties with approval of Carbon Collect and ASU.
Prepares and routes for approval Management of Change notices of pilot plant equipment according to procedures to be agreed upon with Carbon Collect and ASU.
Minimum Qualifications
Five (5) years or more experience as a process plant technician or operator in a production plant or pilot plant facility in the chemical, gas or power industries.
Desired Qualifications
Experience with large organizations with robust safety cultures
Experience with plant testing and troubleshooting
Experience in electrical system troubleshooting
Experience in the operation of process plant equipment
Knowledge of process plant hardware, instruments and control systems
Experience in Process Safety methods and best practices
Experience in communicating technical ideas and designs in a positive and professional manner
Ability to understand systems, identify process innovation opportunities and define necessary improvements
Experience in managing change and working on cross-functional teams to implement solutions
Working Environment
Activities are performed in an outdoor pilot plant facility, an indoor laboratory facility and an environmentally controlled office setting.
Duties will require requiring standing for varying lengths of time and walking moderate distances to perform work.
Frequent bending, reaching, lifting, pushing and pulling up to 25 pounds.
Extended periods of sitting, keyboarding and manipulating a computer mouse.
Regular activities require ability to quickly change priorities, which may include and/or are subject to resolution of conflicts.
Ability to clearly communicate to perform essential functions.
Department Statement
The Ira A. Fulton Schools of Engineering is the largest producer of engineering and technical talent in the nation and seeks to deliver a world-class learning experience for our students and to advance research and innovation – all at scale. We value and emphasize inherently interdisciplinary endeavors that leverage the breadth and depth of expertise among our outstanding faculty, and have built a unique place for large-scale innovation characterized by foundational excellence and translational impacts. We are an engineering school on the rise at the most innovative university in the country and in the heart of the nation's fifth largest metropolitan area. The scale of our faculty research interests and interdisciplinary mindset, combined with more than 48 graduate degree programs and 25 undergraduate degree programs, provide the foundation for knowledge generation and collaborative opportunities to advance new ideas.

The Fulton Schools of Engineering, located across ASU's Tempe and Polytechnic campuses, is comprised of seven schools based on academic programs and research areas. Fulton Engineering has a nationally recognized faculty that conducts research, instructs and mentors students, provides service to engineering, computing and technology professions and creates lasting impacts across local and global communities.

The Fulton Schools of Engineering follows a framework of values designed to distinguish our practice and guide daily decisions in our academic, research, corporate engagement and entrepreneurial endeavors. These values influence how we recognize, reward and communicate our achievements. At the Fulton Schools of Engineering, we:
Cultivate excellence.
Deliver innovation that matters.
Encourage bold thinking.
Foster a community of learning and collaboration.
Build a foundation for all to be successful.
Working at ASU has outstanding benefits that include: health, dental and vision insurance plans; ASU/UA/NAU tuition reduction for the employee and qualified family members; life insurance and disability programs; sick leave and holidays; state and optional retirement plans; access to ASU recreation and cultural activities, and more. To estimate the value of your total compensation, please visit
https://cfo.asu.edu/compensation-estimator
.
ASU Statement
Arizona State University is a new model for American higher education, an unprecedented combination of academic excellence, entrepreneurial energy and broad access. This New American University is a single, unified institution comprising four differentiated campuses positively impacting the economic, social, cultural and environmental health of the communities it serves. Its research is inspired by real world application blurring the boundaries that traditionally separate academic disciplines. ASU serves more than 100,000 students in metropolitan Phoenix, Arizona, the nation's fifth largest city. ASU champions intellectual and cultural diversity, and welcomes students from all fifty states and more than one hundred nations across the globe.

ASU is a tobacco-free university. For details visit https://wellness.asu.edu/explore-wellness/body/alcohol-and-drugs/tobacco

Arizona State University is a VEVRAA Federal Contractor and an Equal Opportunity/Affirmative Action Employer. All qualified applicants will receive consideration for employment without regard to race, color, religion, sex, sexual orientation, gender identity, national origin, disability, protected veteran status, or any other basis protected by law.

Notice of Availability of the ASU Annual Security and Fire Safety Report
In compliance with federal law, ASU prepares an annual report on campus security and fire safety programs and resources. ASU's Annual Security and Fire Safety Report is available online at https://www.asu.edu/police/PDFs/ASU-Clery-Report.pdf. You may request a hard copy of the report by contacting the ASU Police Department at 480-965-3456.

Relocation Assistance – For information about schools, housing child resources, neighborhoods, hospitals, community events, and taxes, visit https://cfo.asu.edu/relocation-services.
Employment Verification Statement
ASU conducts pre-employment screening which may include verification of work history, academic credentials, licenses, and certifications.
Background Check Statement
ASU conducts pre-employment screening for all positions which includes a criminal background check, verification of work history, academic credentials, licenses, and certifications. Employment is contingent upon successful passing of the background check.
Instructions to Apply
Application deadline is 3:00PM Arizona time on the date indicated.

Please include all employment information in month/year format (e.g., 6/88 to 8/94), job title, job duties and name of employer for each position.

Resume should clearly illustrate how prior knowledge and experience meets the Minimum and Desired qualifications of this position.

ASU does not pay for travel expenses associated with interviews, unless otherwise indicated.

Only electronic applications are accepted for this position.

IMPORTANT NOTE: What is the meaning of "equivalent combination" in the minimum qualifications? It means one year of higher education or 24 credit hours, is equal to one year of experience. For example, a four year Bachelor's degree is equal to four years of experience.