Program Manager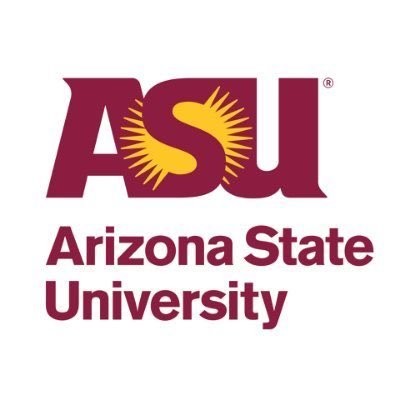 Arizona State University
Operations
Tempe, AZ, USA
Posted on Friday, November 3, 2023
Program Manager
Job Description
Education Outreach-Access ASU is hiring a Program Manager to develop partnerships with K-12 schools, faculty, staff and the community to prepare students for enrollment in Access ASU pre-college programs and for future enrollment and successes at ASU. The Program Manager works on a team to perform work of considerate difficulty and independence in strategizing, administering and coordinating programs and services in assigned K-12 districts. The ideal candidate must work well in a fast-paced, flexible environment, provide a high level of customer service to both the university and external communities and make strong contributions both as an individual and as a team player. This position requires evidence of effective time management skills and success in being accountable for specific outcomes.


Full-Time/Part-Time
Full-Time
VP Code
EDUC OUTRCH & STDT SVCS
Grant Funded Position
This is a grant funded position. Continuation is contingent on future grant funding.
Salary Range
$48,960 - $55,000 per year; DOE
Close Date
09-November-2023
Essential Duties
Work collaboratively as part of a team to support Access ASU programs and goals.
Support all Access ASU programs and initiatives focused on schools, families and students.
Act as a primary liaison with assigned K-12district(s) by identifying and engaging appropriate connections and partnerships between the district(s)or area, and within Access programming, university departments and colleges; working toward mutually beneficial outcomes.
Identify, develop and maintain working relationships with the university, K-12 administrators and staff schools, and community agencies to develop and leverage opportunities for collegiate experiences.
As part of a team, provide supervision and leadership to assigned student staff to maximize impact for those served.
Based on best practices and current research, advise schools on topics such as college readiness; provide information about university resources, with an emphasis on continuous improvement (CI) with a goal of increasing sustainability and capacity within school districts.
Support with student progress monitoring for seniors being supported through the NSI.
Confer with district staff and advise on problem solving assistance/strategies.
Facilitate a continuous improvement (CI) strategies and share best practices in coordination with each respective district.
Demonstrate relentless commitment to customer service (external and internal), teamwork, and an outcomes-oriented model.
Serve on various committees, boards and teams in support of Access ASU goals.
Travel to off-campus meetings and events regularly.
Perform other duties as assigned.
DAYS AND SCHEDULE:
8:00am - 5:00pm, Monday -Friday to include evenings and some weekends. Work schedule will be flexible to accommodate evening and weekend programming.
Minimum Qualifications
Bachelor's degree in a related field AND five years administrative/coordination experience; OR, Master's degree in field appropriate to area of assignment AND three years administrative/coordination experience; OR Any equivalent combination of experience and/or education from which comparable knowledge, skills and abilities have been achieved.
Desired Qualifications
Evidence of a Master's degree.
Experience in managing and supervising assigned student staff.
Experience working with K-12 school and/or higher education systems.
Experience developing and/or implementing college readiness programs.
Experience working with diverse 7th-12th grade student populations (including first generation and low‐income students and families).
Experience working with college preparatory programs that serve first-generation and/or low-income students.
Experience collecting and using data to inform decisions.
Experience in speaking, writing, and reading in Spanish/English (bilingual).
Evidence of effective verbal and written communication skills.
Experience managing multiple projects and prioritizing workload.
Demonstrated knowledge of basic computer skills, including use of Microsoft Office applications (e.g., Word, Excel, PowerPoint, Publisher, Access, Outlook), social media (e.g., Facebook, X, etc.), Google Drive and ASU computer systems (e.g., PeopleSoft, Salesforce, Blackboard, etc.).
Working Environment
Work location is primarily at ASU Tempe campus, however incumbent will regularly be required to travel off-campus for services and events required for schools, districts, and Access ASU events.
Professionally represent department and Arizona State University.
Use critical thinking to make decisions and or analyze data.
Research, develop, implement and assess programs.
Communicate effectively both orally and in writing to perform essential duties.
Supervise student staff.
Use computers effectively – including inputting, reviewing and retrieving information, extended periods of viewing screen, using mouse and keyboard, and sitting.
Walk throughout campus for meetings or events, regardless of weather.
Use standard office equipment, including multi-line telephone, fax, copier, scanner, pc-based computer and accessories.
Sit or stand for duration of shift, climb stairs or walk moderate distances to perform work.
Life up to 15 pounds.
Travel to different campuses and off-campus events.
Department Statement
Educational Outreach and Student Services (EOSS) is committed to enrolling all qualified students at Arizona State University and assisting them in their academic success. EOSS provides a broad range of services and support to students and prospective students ranging from outreach efforts with K-12 schools, orientation programs for new freshman, bridge programs to assist the transition to a university environment, and a wide variety of services, programs and activities for enrolled students. EOSS has direct responsibility for multiple departments across four campuses, some of which include the Dean of Students, University Housing, Health Services, Counseling Services, Disability Resources, the Memorial Union, Upward Bound and TRIO programs, Sun Devil Fitness, Student Government, Student Media, Career Services, Access ASU, Outreach and others.
ASU Statement
Arizona State University is a new model for American higher education, an unprecedented combination of academic excellence, entrepreneurial energy and broad access. This New American University is a single, unified institution comprising four differentiated campuses positively impacting the economic, social, cultural and environmental health of the communities it serves. Its research is inspired by real world application blurring the boundaries that traditionally separate academic disciplines. ASU serves more than 100,000 students in metropolitan Phoenix, Arizona, the nation's fifth largest city. ASU champions intellectual and cultural diversity, and welcomes students from all fifty states and more than one hundred nations across the globe.

ASU is a tobacco-free university. For details visit https://wellness.asu.edu/explore-wellness/body/alcohol-and-drugs/tobacco

Arizona State University is a VEVRAA Federal Contractor and an Equal Opportunity/Affirmative Action Employer. All qualified applicants will receive consideration for employment without regard to race, color, religion, sex, sexual orientation, gender identity, national origin, disability, protected veteran status, or any other basis protected by law.

Notice of Availability of the ASU Annual Security and Fire Safety Report
In compliance with federal law, ASU prepares an annual report on campus security and fire safety programs and resources. ASU's Annual Security and Fire Safety Report is available online at https://www.asu.edu/police/PDFs/ASU-Clery-Report.pdf. You may request a hard copy of the report by contacting the ASU PD at 480-965-3456.

Relocation Assistance – For information about schools, housing child resources, neighborhoods, hospitals, community events, and taxes, visit https://cfo.asu.edu/az-resources.
Employment Verification Statement
ASU conducts pre-employment screening which may include verification of work history, academic credentials, licenses, and certifications.
Background Check Statement
ASU conducts pre-employment screening for all positions which includes a criminal background check, verification of work history, academic credentials, licenses, and certifications. Employment is contingent upon successful passing of the background check.
Fingerprint Check Statement
This position is considered safety/security sensitive and will include a fingerprint check. Employment is contingent upon successful passing of the fingerprint check.
Instructions to Apply
Application deadline is 3:00PM Arizona time on the date indicated.

Please include all employment information in month/year format (e.g., 6/88 to 8/94), job title, job duties and name of employer for each position.

Resume should clearly illustrate how prior knowledge and experience meets the Minimum and Desired qualifications of this position.

ASU does not pay for travel expenses associated with interviews, unless otherwise indicated.

Only electronic applications are accepted for this position.