Coaching Assistant, Lacrosse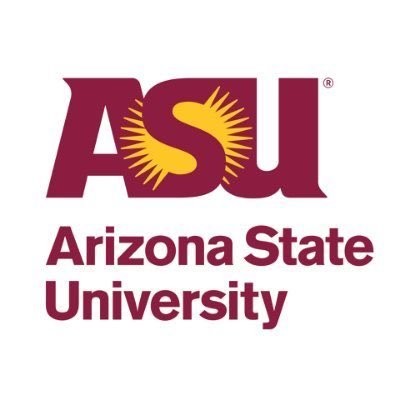 Arizona State University
Tempe, AZ, USA
Posted on Saturday, November 4, 2023
Coaching Assistant, Lacrosse
Job Description
Under administrative direction, the Coaching Assistant provides coaching assistance to the Head Coach for Women's Lacrosse by assisting with every aspect of Sun Devils Lacrosse operations, as well as assists in the development of student athletes both on the field and in the classroom. Reports to the Head Coach for Women's Lacrosse. Adheres to NCAA and Pac-12 rules and regulations, as well as to the policies of the department, the University, and the Arizona Board of Regents.
Job Family
Athletic Coachs/Trainers
Department Name
SDA Women's Lacrosse
Full-Time/Part-Time
Full-Time
Grant Funded Position
This is not a grant funded position and is not contingent on future grant funding.
Salary Range
$42,500 per year
Close Date
08-December-2023
Essential Duties
Assists in practice planning, scouting and game preparation.
Assists in on field skill development of student athletes.
Plans travel and meals: schedules bus/air travel, book hotels, arranges meals in conjunction with the Director of Operations and Travel Agency.
Assists in recruitment and selection of student athletes.
Assists in database management and organization of recruiting visits.
Participates in clinics, exhibitions, campus, and public relation activities as approved and which are in conformance. with all applicable rules and regulations governing intercollegiate athletes.
Organizes and instructs Sun Devil Lacrosse camps and clinics.
Supports external communications, (i.e., parents, alumni, players, recruits).
Liaises with other SDA offices, such as Development, Marketing, Communications, Facilities and Operations.
Performs other administrative duties pertaining to the program as assigned by the Head Coach.
Complies with NCAA, Pac-12 and Institutional SDA Rules.
Minimum Qualifications
Bachelor's degree in a related field AND one (1) year of coaching experience; OR, Any equivalent combination of education and/or experience from which comparable knowledge, skills and abilities have been achieved.
Desired Qualifications
Experience in collaborating with coaching staff in support of the vision of Head Coach.
Experience in leading by example in communicating, participating and encouraging support of the institution's and Sun Devils Lacrosse core values.
Demonstrated knowledge of and demonstrated commitment to NCAA rules and regulations.
Experience in coaching in lacrosse with a D1 athletics program.
Evidence of interpersonal skills, ability to interact effectively and professionally with coaches, administrators, recruits, parents, etc.
Experience in taking initiative and having a strong work ethic.
Ability/willingness to figure out solutions to problems independently.
Experience in being organized, detail oriented, self-starter and intrinsically motivated.
Ability to prioritize assignments and meet deadlines.
Working Environment
Frequent bending, reaching, lifting, pushing, and pulling up to 25 pounds
Regular activities require ability to quickly change priorities, which may include and/or are subject to resolution of conflicts
In-state and out-of-state traveling
Physically participating with student athletes to train/coach techniques
Activities to include working outside under all weather conditions and inclement weather
Hours vary to include evenings, weekends and holiday.
General supervision received by the Head Coach.
Department Statement
The Sun Devil Athletics (SDA) programs are elite, high profile Division I programs. By definition, Division I programs are the "best of the best" and the ladder by which athletes ascend to the world of professional sports and international competitions, such as the Olympics and World Cup. Moreover, Arizona State University and SDA compete in the PAC-12 conference. This conference is known for having won more NCAA national championships in team sports than any other conference in history.

The vision of SDA is to be a comprehensive perennial top ten NCAA Division I athletics program that empowers Sun Devils to maximize human potential and make a positive impact on our university, community and the world.

The mission of SDA is to provide opportunities for student-athletes to achieve at the highest levels of both academic and athletic excellence, thereby providing them with opportunities for personal growth, offering a unifying force to the campus community, and creating a source of pride among and support from the external constituencies of the university. SDA promotes identity, inclusion and expression to build a strong Sun Devil Community reflective of ASU's charter.

SDA affirms ASU's commitment to equal employment and is fully committed to the principles of student-athlete welfare, institutional control, gender equity and inclusion, ethnic diversity, and sportsmanship. This commitment includes creating an environment where student-athletes contribute to a winning tradition while enhancing the campus and local community and competing in a program having integrity and high ethical standards. SDA is committed to a leadership role within the university, community, the Pac-12 Conference, and the nation.

SDA is committed to recruit, retain and develop a gender equitable, inclusive and diversified workforce.

ASU offers up to 24 hours of professional development opportunities per year and a competitive benefits package, which includes paid vacation and holidays, health insurance, free mental health resources, employee discounts and more. In particular, ASU offers a generous tuition discount for employees, their spouses, dependents and retirees. Working in SDA also provides unique access to sporting events and athletic-related discounts.

For more information on ASU benefits, please visit http://cfo.asu.edu/hr-benefitsenrollment.
ASU Statement
Arizona State University is a new model for American higher education, an unprecedented combination of academic excellence, entrepreneurial energy and broad access. This New American University is a single, unified institution comprising four differentiated campuses positively impacting the economic, social, cultural and environmental health of the communities it serves. Its research is inspired by real world application blurring the boundaries that traditionally separate academic disciplines. ASU serves more than 100,000 students in metropolitan Phoenix, Arizona, the nation's fifth largest city. ASU champions intellectual and cultural diversity, and welcomes students from all fifty states and more than one hundred nations across the globe.

ASU is a tobacco-free university. For details visit https://wellness.asu.edu/explore-wellness/body/alcohol-and-drugs/tobacco

Arizona State University is a VEVRAA Federal Contractor and an Equal Opportunity/Affirmative Action Employer. All qualified applicants will receive consideration for employment without regard to race, color, religion, sex, sexual orientation, gender identity, national origin, disability, protected veteran status, or any other basis protected by law.

Notice of Availability of the ASU Annual Security and Fire Safety Report
In compliance with federal law, ASU prepares an annual report on campus security and fire safety programs and resources. ASU's Annual Security and Fire Safety Report is available online at https://www.asu.edu/police/PDFs/ASU-Clery-Report.pdf. You may request a hard copy of the report by contacting the ASU Police Department at 480-965-3456.

Relocation Assistance – For information about schools, housing child resources, neighborhoods, hospitals, community events, and taxes, visit https://cfo.asu.edu/relocation-services.
Employment Verification Statement
ASU conducts pre-employment screening which may include verification of work history, academic credentials, licenses, and certifications.
Background Check Statement
ASU conducts pre-employment screening for all positions which includes a criminal background check, verification of work history, academic credentials, licenses, and certifications. Employment is contingent upon successful passing of the background check.
Fingerprint Check Statement
This position is considered safety/security sensitive and will include a fingerprint check. Employment is contingent upon successful passing of the fingerprint check.
Instructions to Apply
Application deadline is 3:00PM Arizona time on the date indicated.

To be considered, your application Must include All of the following:
Cover letter
Resume/CV
Three professional references (personal references are not accepted)
Please include all employment information in month AND year format (e.g., 6/88 to 8/94), job title, job duties and name of employer for each position.

Resume should clearly illustrate how prior knowledge and experience meets the Minimum and Desired qualifications of this position.

Only electronic applications are accepted for this position.