Research Laboratory Manager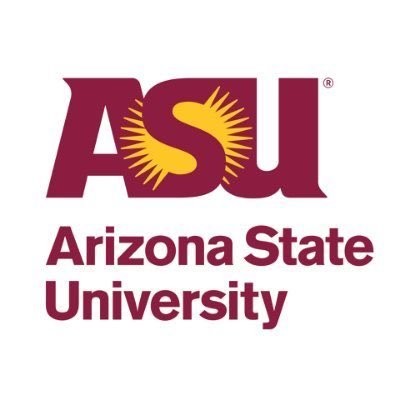 Arizona State University
Tempe, AZ, USA
Posted on Saturday, November 4, 2023
Research Laboratory Manager
Research Laboratory Manager
Job Description
The Beyond Center for Fundamental Concepts in Science at Arizona State University is seeking a Research Group Coordinator for the lab of PI Sara Walker. This is a full-time fiscal year (12-months), benefits-eligible appointment for one year with subsequent annual renewal based on satisfactory performance, availability of resources, and the needs of the lab. Research in the Walker lab focuses on uncovering the fundamental nature of life, inclusive of biological and technological examples, synthetic life and extending to the potentialities for alien life. We integrate a variety of approaches including (but not exclusive to) bioinformatics, cheminformatics, planetary science, theoretical physics, mathematics, artificial life, artificial intelligence, data science, and computer science. The ideal candidate will be comfortable working in a highly interdisciplinary environment, where the focus on pushing the boundaries of science. The incumbent will have the opportunity to spend 50% of their time on research, and the other 50% of their time will be spent on group coordination. The lab coordinator will closely collaborate with PI Walker, overseeing team management, manuscript preparation, project and lab coordination, and grant proposal submissions. They may also support scientific workshops and public science communication efforts in the Beyond Center.
Job Family
Research & Laboratory
Department Name
The Beyond Center
Full-Time/Part-Time
Full-Time
Grant Funded Position
This is not a grant funded position and is not contingent on future grant funding.
Salary Range
Depends on experience
Close Date
29-December-2023
Essential Duties
Manage and supervise daily operations of the Walker lab to ensure ongoing research progress across the team, including coordinating group meetings and managing research tasks, objectives, and deadlines with individual team members and collaborations with the group.
Contribute to the mentoring, supervision and training of graduate students and postdocs and support the PI in hiring and onboarding new group members.
Train members of the group in programming and in software and data management and other research skills.
Coordinate group data and software management, and the preparation of research manuscripts, patent applications, grant applications and other group outputs.
Participate in management of lab funding and grant-writing activities.
Facilitate coordination of collaborations between the Walker lab and colleagues at partner institutions, industrial collaborations, and research groups within the US and internationally.
Purchase, manage, and properly maintain all computational equipment and supplies.
Keep up to date with current knowledge and recent advances in relevant fields/disciplines, engaging in personal, professional and career development to enhance both specialist and transferable skills.
Minimum Qualifications
Master's degree in the area of the scientific discipline and four (4) years of related experience which includes two (2) years laboratory management experience in a research setting; OR, Bachelor's degree in the area of the scientific discipline and six (6) years of related experience which includes two (2) years laboratory management experience in a research setting; OR, Any equivalent combination of experience and/or education from which comparable knowledge, skills, and abilities have been achieved.
Desired Qualifications
Evidence of postdoctoral experience
Experience in graphic design/Photoshop/animation software
Experience working on collaborative projects
Experience in teaching delivery
Evidence of having a track record in high impact research at a post-doctoral level or equivalent, including experience of project management in a scientific context
Evidence of an established track record of relevant publications within relevant area(s) of research to the Walker lab, and experience in writing grant proposals/reports and securing funding within a research group
Experience in attracting external research funding
Experience in experimental design, data analysis, preparations, and presentation for scientific meetings
Experience in scientific writing, and techniques and analysis relevant to the research group
Experience in supervising staff
Experience in managing a research budget
Experience in the field and demonstrable research autonomy as appropriate for career stage
Experience and demonstrated success in delivering research project results and/or effective learning programs in the specialist area, reflected in a growing personal research portfolio
Working Environment
Activities are performed in an environmentally controlled office setting, potentially subject to extended periods of sitting, keyboarding and manipulating a computer mouse; frequently required to stand and walk to other areas of campus; regularly interacts with lab members. Reports directly to the PI Walker and indirectly to the Beyond Center Manager.
Department Statement
Beyond Center: A pioneering center devoted to confronting the really big questions of science and philosophy. Our research projects address such issues, and range from cosmology, through astrobiology to the ultimate fate of humanity. We tackle subjects as diverse as time travel, the colonization of Mars, multiple universes, the nature of complexity and the relationship between mathematics and nature.

Walker Lab: Research on our team, is motivated to uncover the fundamental principles explaining life, including its origins. That is, we seek to answer the question "What is Life" by identifying whether there are laws of life. Our idea is that if there are universal laws that describe living systems on Earth and elsewhere, these should ultimately have something to do with information and how it structures physical reality.
ASU Statement
Arizona State University is a new model for American higher education, an unprecedented combination of academic excellence, entrepreneurial energy and broad access. This New American University is a single, unified institution comprising four differentiated campuses positively impacting the economic, social, cultural and environmental health of the communities it serves. Its research is inspired by real world application blurring the boundaries that traditionally separate academic disciplines. ASU serves more than 100,000 students in metropolitan Phoenix, Arizona, the nation's fifth largest city. ASU champions intellectual and cultural diversity, and welcomes students from all fifty states and more than one hundred nations across the globe.

ASU is a tobacco-free university. For details visit https://wellness.asu.edu/explore-wellness/body/alcohol-and-drugs/tobacco

Arizona State University is a VEVRAA Federal Contractor and an Equal Opportunity/Affirmative Action Employer. All qualified applicants will receive consideration for employment without regard to race, color, religion, sex, sexual orientation, gender identity, national origin, disability, protected veteran status, or any other basis protected by law.

Notice of Availability of the ASU Annual Security and Fire Safety Report
In compliance with federal law, ASU prepares an annual report on campus security and fire safety programs and resources. ASU's Annual Security and Fire Safety Report is available online at https://www.asu.edu/police/PDFs/ASU-Clery-Report.pdf. You may request a hard copy of the report by contacting the ASU PD at 480-965-3456.

Relocation Assistance – For information about schools, housing child resources, neighborhoods, hospitals, community events, and taxes, visit https://cfo.asu.edu/az-resources.
Employment Verification Statement
ASU conducts pre-employment screening which may include verification of work history, academic credentials, licenses, and certifications.
Background Check Statement
ASU conducts pre-employment screening for all positions which includes a criminal background check, verification of work history, academic credentials, licenses, and certifications. Employment is contingent upon successful passing of the background check.
Instructions to Apply
Applications will be accepted until the position is filled.
Please include all employment information in month/year format (e.g., 6/88 to 8/94), job title, job duties and name of employer for each position.

Resume should clearly illustrate how prior knowledge and experience meets the Minimum and Desired qualifications of this position.

ASU will pay for travel expenses associated with an in-person interview - if selected as a potential candidate. First interviews will be virtual.

Only electronic applications are accepted for this position.

IMPORTANT NOTE: What is the meaning of "equivalent combination" in the minimum qualifications? It means one year of higher education or 24 credit hours, is equal to one year of experience. For example, a four year Bachelor's degree is equal to four years of experience.