Financial Aid Counselor, Corporate and Online Partnerships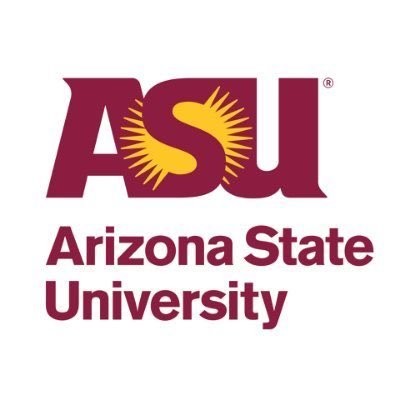 Arizona State University
Accounting & Finance, Legal, Sales & Business Development
Tempe, AZ, USA
Posted on Saturday, November 4, 2023
Financial Aid Counselor, Corporate and Online Partnerships
Job Description
In a high volume environment, a financial aid counselor counsels and advises students and their families about the financial aid process, eligibility and award programs. Prepares and conducts financial aid presentations to groups. Participates in student recruitment and retention activities.
Department Name
FA and Scholarship Services
Full-Time/Part-Time
Full-Time
Grant Funded Position
This is not a grant funded position and is not contingent on future grant funding.
Salary Range
$42,000 per year
Close Date
17-November-2023
Essential Duties
Provides comprehensive counseling to students regarding financial aid eligibility through in-person, phone and email conversations.
Counsels and advises students about financial aid eligibility, application procedures, aid programs, costs, indebtedness, money and management and financial planning, individualizes information to the particular needs and situation of the student.
Determines if students qualify for an unusual/mitigating circumstance; exercises professional judgment by making adjustments or revisions to costs, contribution, need, or dependency status as exceptions to the prescribed process.
Answers questions and requests from students, parents, or guardians in person or in writing regarding financial aid programs and eligibility.
Conducts regular proactive outreach efforts to impact retention.
Assists in the preparation of and presents information regarding federal financial aid, scholarships, employment and grants for various campus groups, high school students, and parents at meetings, group discussions, workshops, and recruitment sessions.
Participates in student recruitment and retention activities including attending orientation, information sessions, and other events to advise prospective students and their families.
Contacts students and lenders, employers, donors, guarantee agencies and/or staff to resolve issues.
Minimum Qualifications
Bachelor's degree AND one year experience of related experience; OR, three year of experience in financial aid or student counseling or directly related experience; OR, any equivalent combination of experience and/or education from which comparable knowledge, skills and abilities have been achieved
Desired Qualifications
Demonstrated knowledge of government, donor and/or institutional rules, regulations, guidelines, and procedures for awarding of financial aid.
Demonstrated knowledge on how the Expected Family Contribution (EFC) calculation works and how the EFC impacts the awarding of Title IV funds.
Demonstrated knowledge of federal Title IV financial aid programs, awarding eligibility requirements and supporting regulations.
Experience in critical thinking and problem solving.
Demonstrated knowledge of Family Educational Rights and Privacy (FERPA) requirements.
Evidence of effective communication skills.
Experience in computer software skills, such as Microsoft Office products, specifically Word and Excel.
Working Environment
Activities are performed in an environmentally controlled office setting subject to extended periods of sitting, keyboarding, and manipulating a computer mouse
Required to stand for varying lengths of time and walk moderate distances to perform work
Occasional bending, reaching, lifting, pushing and pulling up to 25 pounds
Regular activities require ability to quickly change priorities which may include and/or are subject to resolution of conflicts
Ability to clearly communicate to perform essential functions
Department Statement
Financial Aid and Scholarship Services is one of several departments comprising Academic Enterprise Enrollment which utilizes a variety of strategies to enroll and support a diverse student population representative of Arizona State University's vision. The Financial Aid and Scholarship Services unit strives to provide excellent customer service with the goal to make each student's application for financial aid a simple and affordable process. Each staff member is committed to helping a student finance their education by effectively utilizing scholarships, grants, work-study and loans. The unit provides tools to help determine the cost of attending ASU, including a scholarship portal to search for available scholarships. The department also provides resources for students to use to budget their money and a student employment unit which processes department requests for student workers.
ASU Statement
Arizona State University is a new model for American higher education, an unprecedented combination of academic excellence, entrepreneurial energy and broad access. This New American University is a single, unified institution comprising four differentiated campuses positively impacting the economic, social, cultural and environmental health of the communities it serves. Its research is inspired by real world application blurring the boundaries that traditionally separate academic disciplines. ASU serves more than 100,000 students in metropolitan Phoenix, Arizona, the nation's fifth largest city. ASU champions intellectual and cultural diversity, and welcomes students from all fifty states and more than one hundred nations across the globe.

ASU is a tobacco-free university. For details visit https://wellness.asu.edu/explore-wellness/body/alcohol-and-drugs/tobacco

Arizona State University is a VEVRAA Federal Contractor and an Equal Opportunity/Affirmative Action Employer. All qualified applicants will receive consideration for employment without regard to race, color, religion, sex, sexual orientation, gender identity, national origin, disability, protected veteran status, or any other basis protected by law.

Notice of Availability of the ASU Annual Security and Fire Safety Report
In compliance with federal law, ASU prepares an annual report on campus security and fire safety programs and resources. ASU's Annual Security and Fire Safety Report is available online at https://www.asu.edu/police/PDFs/ASU-Clery-Report.pdf. You may request a hard copy of the report by contacting the ASU PD at 480-965-3456.

Relocation Assistance – For information about schools, housing child resources, neighborhoods, hospitals, community events, and taxes, visit https://cfo.asu.edu/az-resources.
Employment Verification Statement
ASU conducts pre-employment screening which may include verification of work history, academic credentials, licenses, and certifications.
Fingerprint Check Statement
This position is considered safety/security sensitive and will include a fingerprint check. Employment is contingent upon successful passing of the fingerprint check.
Instructions to Apply
Application deadline is 3:00PM Arizona time on the date indicated.

Please include all employment information in month/year format (e.g., 6/88 to 8/94), job title, job duties and name of employer for each position.

Resume should clearly illustrate how prior knowledge and experience meets the Minimum and Desired qualifications of this position.

ASU does not pay for travel expenses associated with interviews, unless otherwise indicated.

Only electronic applications are accepted for this position.

IMPORTANT NOTE: What is the meaning of "equivalent combination" in the minimum qualifications? It means one year of higher education or 24 credit hours, is equal to one year of experience. For example, a four year Bachelor's degree is equal to four years of experience.