Enrollment Specialist Sr.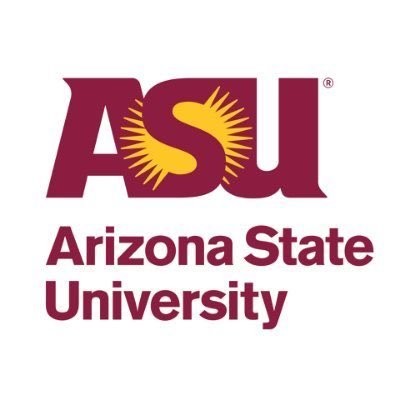 Arizona State University
Posted on Tuesday, November 7, 2023
Enrollment Specialist Sr.
Job Description
Are you looking for a rewarding employment opportunity dedicated to helping students achieve their educational goals? If you are student-focused and enjoy the challenge of working in a high-volume, academic environment, this may be the position for you. University Registrar Services at the Polytechnic campus is seeking an Enrollment Specialist Sr to join its integrated services team. This position will provide assistance to students seeking admissions, financial aid and registration services with a focus on problem-solving and customer service. Ideal candidates value versatility, independent decision-making, effective communication, and attention to detail, while working in a collaborative team environment which supports self-starters. Come join us on the Poly campus in a work environment which combines the advantages of a large university with the familiarity of a close-knit campus community.
Job Family
Clerical & Admin Support
Department Name
Univ Registrar Services Poly
Full-Time/Part-Time
Full-Time
Grant Funded Position
This is not a grant funded position and is not contingent on future grant funding.
Salary Range
$21.00 per hour
Close Date
17-November-2023
Essential Duties
Provide general information and convey university policies and procedures to students, faculty, staff and the general public in-person, by telephone and by e-mail.
Work with the academic departments and colleges to resolve student support issues, especially related to registration records, financial aid files and Admissions questions.
Evaluate, certify and process academic transactions; especially for non-routine and complex cases.
Assist with registration transactions, including transaction/discrepancy research and resolution.
Provide general counsel to students regarding financial aid eligibility, application procedures for aid programs, assist students learning to navigate MyASU.
Assist in training of staff and student workers.
Create documents, correspondence and maintain an online personal calendar.
Coordinate and participate in special projects, committees and reports.
Minimum Qualifications
Five (5) years of increasingly responsible office/clerical experience, which includes one (1) year in a directly related function; OR, Any equivalent combination of experience and/or education from which comparable knowledge, skills and abilities have been achieved.
Desired Qualifications
Demonstrated knowledge of FERPA.
Experience with providing customer service in a team environment and in a high-volume service location.
Experience in retrieving and updating information in a student information system (i.e., PeopleSoft); Microsoft Office applications (i.e., word, Excel. Outlook).
Experience in resolving complex issues and researching non-routine inquires received by students, faculty, staff and University departments and advising units.
Demonstrated knowledge of University enrollment and/or financial aid policies and procedures.
Evidence of effective communication skills.
Experience with CRM system, (i.e., Salesforce).
Ability to thrive under high-paced, high, traffic environment
Working Environment
Activities are performed in an environmentally controlled office setting subject to extended periods of sitting, keyboarding, and manipulating a computer mouse.
Required to stand for varying lengths of time and walk moderate distances to perform work.
Occasional bending, reaching, lifting, pushing and pulling up to 25 pounds.
Regular activities require ability to quickly change priorities which may include and/or are subject to resolution of conflicts.
Ability to clearly communicate to perform essential functions.
Department Statement
University Registrar Services develops and maintains registration and academic records for the University, consistently applying a commitment to accuracy, integrity, and confidentiality. Our primary goal is to promote quality by exceeding the expectations of our customers, as we assist students, prospective students, parents, alumni, faculty, staff, and the community. Through an array of diversified functions, innovative technology, and focused data reporting, University Registrar Services actively supports the colleges/schools in the advancement of the University's goals for service, teaching, retention, and graduation. ASU offers an array of employee benefits, including reduced tuition for employees, their spouses and dependents; competitive rates for health and life benefits; a wellness program; disability and leaves program (vacation, sick, and family); paid holidays; and retirement programs. Visit https://cfo.asu.edu/hr-benefits for further details, as well as https://cfo.asu.edu/hr-applicant to view ASU President Crow's video on what ASU has to offer employees.
ASU Statement
Arizona State University is a new model for American higher education, an unprecedented combination of academic excellence, entrepreneurial energy and broad access. This New American University is a single, unified institution comprising four differentiated campuses positively impacting the economic, social, cultural and environmental health of the communities it serves. Its research is inspired by real world application blurring the boundaries that traditionally separate academic disciplines. ASU serves more than 100,000 students in metropolitan Phoenix, Arizona, the nation's fifth largest city. ASU champions intellectual and cultural diversity, and welcomes students from all fifty states and more than one hundred nations across the globe.

ASU is a tobacco-free university. For details visit https://wellness.asu.edu/explore-wellness/body/alcohol-and-drugs/tobacco

Arizona State University is a VEVRAA Federal Contractor and an Equal Opportunity/Affirmative Action Employer. All qualified applicants will receive consideration for employment without regard to race, color, religion, sex, sexual orientation, gender identity, national origin, disability, protected veteran status, or any other basis protected by law.

Notice of Availability of the ASU Annual Security and Fire Safety Report
In compliance with federal law, ASU prepares an annual report on campus security and fire safety programs and resources. ASU's Annual Security and Fire Safety Report is available online at https://www.asu.edu/police/PDFs/ASU-Clery-Report.pdf. You may request a hard copy of the report by contacting the ASU PD at 480-965-3456.

Relocation Assistance – For information about schools, housing child resources, neighborhoods, hospitals, community events, and taxes, visit https://cfo.asu.edu/az-resources.
Employment Verification Statement
ASU conducts pre-employment screening which may include verification of work history, academic credentials, licenses, and certifications.
Background Check Statement
ASU conducts pre-employment screening for all positions which includes a criminal background check, verification of work history, academic credentials, licenses, and certifications. Employment is contingent upon successful passing of the background check.
Instructions to Apply
Application deadline is 3:00PM Arizona time on the date indicated.

Please include all employment information in month/year format (e.g., 6/88 to 8/94), job title, job duties and name of employer for each position.

Resume should clearly illustrate how prior knowledge and experience meets the Minimum and Desired qualifications of this position.

ASU does not pay for travel expenses associated with interviews, unless otherwise indicated.

Only electronic applications are accepted for this position.