Mgr Administrative Support Ops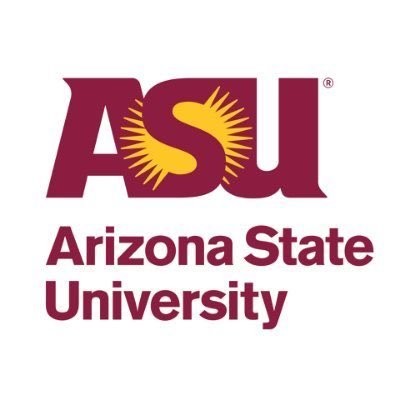 Arizona State University
Administration, Customer Service, Operations
Tempe, AZ, USA
Posted on Tuesday, November 7, 2023
Mgr Administrative Support Ops
Mgr Administrative Support Ops
Job Description
The College of Liberal Arts and Sciences Dean's Office is seeking a Manager of Administrative Support Operations to execute policies and programs to assist students on a wide range of matters related to overall student support and well-being. With the goal of supporting the whole student, the manager will assist the Senior Director, Student Academic Affairs and The College's Academic Integrity Officer in the handling and resolution of student affairs issues and serve as a resource for students experiencing distress.
Job Family
Business Operations
Department Name
CLAS Office of Student & Acad
Full-Time/Part-Time
Full-Time
Grant Funded Position
This is not a grant funded position and is not contingent on future grant funding.
Salary Range
$60,000 - $65,000 per year; DOE
Close Date
22-November-2023
Essential Duties
• Provide administrative support in the handling and organization of academic integrity, grade grievance cases and medical/compassionate withdrawals including meeting and collaborating with faculty and students involved.
• Support The College's Senior Director, Student Academic Affairs (who is the chief resource and problem-solver in supporting students in distress).
• Prepare materials required to facilitate the work of The College's standing committee that hears appeals of allegations of academic integrity violations and academic grade grievances.
• Be available to assist students or consult with faculty and staff on a wide range of matters related to student well-being.
• Assist in providing training programs regarding matters related to academic integrity, grade grievances, and dealing with disruptive students as well as supporting students in distress.
• Work with highly sensitive or confidential information.
• Perform other administrative functions and duties as required.

Minimum Qualifications
Bachelor's degree in a field appropriate to the area of assignment AND five (5) years of related administrative experience, which includes three (3) years of supervisory experience; OR, Nine (9) years of related administrative experience, which includes three (3) years of supervisory experience; OR, Any equivalent combination of education and/or experience from which comparable knowledge, skills and abilities have been achieved.
Desired Qualifications
Experience in using student information systems to help track and support students in distress.
Experience in dealing with difficult or emotionally charged issues involving students.
Experience in planning, analyzing, and coordinating activities and establishing priorities.
Experience working with specialized or high-risk students in a higher education setting.
Experience in designing presentation materials and giving oral presentations in group settings.
Experience in problem solving and decision making.
Experience in establishing and maintaining effective working relationships with staff, faculty, and students.
Evidence of effective communication skills.
Working Environment
Work will be performed in a standard office environment along with meeting rooms, classrooms, and small- and large-group presentation spaces as appropriate.
This position is located on ASU's Tempe campus and provides opportunities for remote work (up to 2 days a week).
The Manager may be asked to work occasional nights and weekends.
Department Statement
The College of Liberal Arts and Sciences (The College) is the largest college at ASU and is organized in a divisional structure comprised of Humanities, Natural Sciences, and Social Sciences. The atmosphere is collegial, priorities are fluid and demands for assistance come from many directions. This position provides an opportunity to exercise initiative, work with very diverse populations and enhance leadership skills.

The College offers the greatest choice and diversity of studies of any school at Arizona State University, the largest public university in the United States. In addition to top academic programs, award-winning faculty, and state-of-the-art lab and research facilities, The College offers unique opportunities to explore a vast spectrum of academic disciplines - from science and math to languages and philosophy - that few other colleges and universities can provide. The College has 90+ undergraduate majors and 140+ graduate degrees housed in 23 interdisciplinary schools and departments. The College is redefining liberal arts and sciences education for the 21st century.

ASU Statement
Arizona State University is a new model for American higher education, an unprecedented combination of academic excellence, entrepreneurial energy and broad access. This New American University is a single, unified institution comprising four differentiated campuses positively impacting the economic, social, cultural and environmental health of the communities it serves. Its research is inspired by real world application blurring the boundaries that traditionally separate academic disciplines. ASU serves more than 100,000 students in metropolitan Phoenix, Arizona, the nation's fifth largest city. ASU champions intellectual and cultural diversity, and welcomes students from all fifty states and more than one hundred nations across the globe.

ASU is a tobacco-free university. For details visit https://wellness.asu.edu/explore-wellness/body/alcohol-and-drugs/tobacco

Arizona State University is a VEVRAA Federal Contractor and an Equal Opportunity/Affirmative Action Employer. All qualified applicants will receive consideration for employment without regard to race, color, religion, sex, sexual orientation, gender identity, national origin, disability, protected veteran status, or any other basis protected by law.

Notice of Availability of the ASU Annual Security and Fire Safety Report
In compliance with federal law, ASU prepares an annual report on campus security and fire safety programs and resources. ASU's Annual Security and Fire Safety Report is available online at https://www.asu.edu/police/PDFs/ASU-Clery-Report.pdf. You may request a hard copy of the report by contacting the ASU PD at 480-965-3456.

Relocation Assistance – For information about schools, housing child resources, neighborhoods, hospitals, community events, and taxes, visit https://cfo.asu.edu/az-resources.
Employment Verification Statement
ASU conducts pre-employment screening which may include verification of work history, academic credentials, licenses, and certifications.
Background Check Statement
ASU conducts pre-employment screening for all positions which includes a criminal background check, verification of work history, academic credentials, licenses, and certifications. Employment is contingent upon successful passing of the background check.
Fingerprint Check Statement
This position is considered safety/security sensitive and will include a fingerprint check. Employment is contingent upon successful passing of the fingerprint check.
Instructions to Apply
Application deadline is 3:00PM Arizona time on the date indicated.

Please include all employment information in month/year format (e.g., 6/88 to 8/94), job title, job duties and name of employer for each position.

Resume should clearly illustrate how prior knowledge and experience meets the Minimum and Desired qualifications of this position.

ASU does not pay for travel expenses associated with interviews, unless otherwise indicated.

Only electronic applications are accepted for this position.

IMPORTANT NOTE: What is the meaning of "equivalent combination" in the minimum qualifications? It means one year of higher education or 24 credit hours, is equal to one year of experience. For example, a four year Bachelor's degree is equal to four years of experience.