Academic Financial Specialist Sr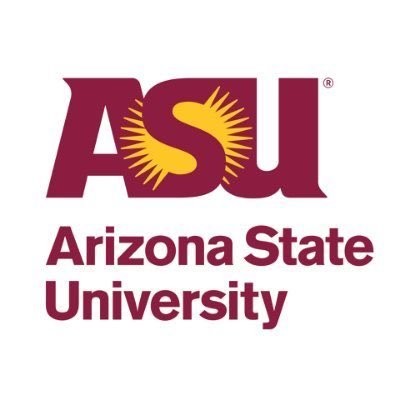 Arizona State University
Accounting & Finance
Tempe, AZ, USA
Posted on Tuesday, November 7, 2023
Academic Financial Specialist Sr
Academic Financial Spec Sr
Job Description
The School of Computing and Augmented Intelligence (SCAI) in the Ira A. Fulton Schools of Engineering is seeking a highly self-motivated and dynamic individual for the position of Academic Financial Specialist, Sr. Under general direction of the Business Operations Manager, this individual will manage and control daily business and financial operations of the SCAI on-line enterprise to ensure ongoing adherence with established policies and standards as designated by SCAI.

We welcome you to lend your broad range of talent, perspectives and experiences to our community of engineering, computing and technology professionals. You will be joining a team of 9 full-time Business and HR staff who support SCAI's goals in building engineers and inspiring innovation. We are an engineering school on the rise at the most innovative university in the country and in the heart of the nation's fastest growing metropolitan area. The resources built around our 12,000 students provide the foundation and collaborative possibilities to advance your ideas and help you make an impact. Join us.
Job Family
Finance & Accounting
Department Name
Sch Compt & Augmented Intellig
Full-Time/Part-Time
Full-Time
Grant Funded Position
This is not a grant funded position and is not contingent on future grant funding.
Salary Range
$51,258 - $70,700 per year; DOE
Close Date
21-November-2023
Essential Duties
Budget:
Responsible for preparing budgets, forecasts and entering information in budgeting software (i.e. Adaptive Planning) for School's online undergrad and graduate programs;
Prepares yearly operational and special budgets and forecasts for year end and other entities for decision making;
Administers personal personnel? serices budget, expenditures, and revenue for School's online programs which includes reviewing, authorizing purchases, services and equipment;
Resolves budgetary questions and makes recommendations to remain within budget.
Account Management:
Manages multiple accounts of diverse funding sources for school's online programs;
Provides service, support, and improvement opportunities to leadership to maximize online program capabilities;
Manages the MOU process for online course development and ensures payment is appropriate:
Participates in internal and external audits by responding to requests for presentation of supporting files/documents.
Reporting and Planning:
Routinely meets with School Leadership to review online budgets, accounts, provide guidance, and assist in navigating complex requests;
Prepares financial and administrative reports; analyzes and interprets those reports for planning and decision making;
Creates spreadsheets and documents from various data sources
Human Resources:
With a knowledge of HR/Payroll practices, works with Department HR Principal to coordinate activities for consistency when hiring students and/or fixed term faculty across online and ground programs;
May supervise delegated financial staff and/or student worker to oversee transactions as they relate to budget.
Minimum Qualifications
Bachelor's degree in Business Administration, Accounting, or closely related field AND five (5) years of related administrative experience, OR, Nine (9) years of directly related administrative experience; OR, Any equivalent combination of experience, and/or education from which comparable knowledge, skills and abilities have been achieved.
Desired Qualifications
Experience using Adaptive Planning (budgeting) or a financial management system;
Experience in problem solving, act as a strategic thinker and self starter: ability to problem solve and apply critical thinking skills;
Experience in performing detailed and complex numerical computations and reporting, including analysis and evaluation of budgets, planning and interpreting data;
Experience being a collaborative Thinker: Working independently as well as a member of a team.
Having an analytical mindset: organizing, collecting, analyzing and reporting a variety of data in written, verbal and electronic formats.
Experience with Peoplesoft, Analytics.
Evidence of strong technology skills in systems such as Peoplesoft, Excel, Google Suite, Adaptive, Workday.
Experience interpreting and applying ASU policies and procedures.
Working Environment
Activities are primarily performed in a regular, climate controlled office setting subject to extended period of sitting.
Visual acuity and manual dexterity associated with daily use of desktop computer; bending, stooping, reaching and lifting up to 20 pounds.
Ability to clearly communicate to perform essential duties.
Ability to work both independently or within a complex structured team.
Normally receives no instructions on routine work and general instructions on new assignments with review of completed tasks.
Exercises judgment within generally defined practices & policies in selecting methods & techniques for obtaining solutions.
Interact with a diverse set of national and international students and employees.
Department Statement
The School of Computing and Augmented Intelligence (SCAI) is the largest school within the Ira A. Fulton Schools of Engineering with locations on the Tempe, Polytechnic and Online campuses. SCAI has a nationally recognized faculty that conducts research, instructs and mentors students, and provides service to the profession and the community. Our degree programs are widely recognized and offer opportunities for students to participate in research. Our research impact encompasses "Computing data into information – secure and affordable, anytime, anywhere".

The Fulton Schools of Engineering follows a framework of values designed to distinguish our practice and guide daily decisions in our academic, research, corporate engagement and entrepreneurial endeavors. These values influence how we recognize, reward and communicate our achievements. At the Fulton Schools of Engineering, we:
Cultivate excellence
Deliver innovation that matters
Encourage bold thinking
Foster a community of learning and collaboration
Build a foundation for all to be successful
Working at ASU has outstanding benefits that include: health, dental and vision insurance plans; ASI/UA/NAU tuition reduction for the employee and qualified family members; life insurance and disability programs; sick leave and holidays; state and optional retirement plans; access to ASU recreation and cultural activities, and more. To estimate the value of your total compensation, please visit
https://cfo.asu.edu/compensation-estimator
ASU Statement
Arizona State University is a new model for American higher education, an unprecedented combination of academic excellence, entrepreneurial energy and broad access. This New American University is a single, unified institution comprising four differentiated campuses positively impacting the economic, social, cultural and environmental health of the communities it serves. Its research is inspired by real world application blurring the boundaries that traditionally separate academic disciplines. ASU serves more than 100,000 students in metropolitan Phoenix, Arizona, the nation's fifth largest city. ASU champions intellectual and cultural diversity, and welcomes students from all fifty states and more than one hundred nations across the globe.

ASU is a tobacco-free university. For details visit https://wellness.asu.edu/explore-wellness/body/alcohol-and-drugs/tobacco

Arizona State University is a VEVRAA Federal Contractor and an Equal Opportunity/Affirmative Action Employer. All qualified applicants will receive consideration for employment without regard to race, color, religion, sex, sexual orientation, gender identity, national origin, disability, protected veteran status, or any other basis protected by law.

Notice of Availability of the ASU Annual Security and Fire Safety Report
In compliance with federal law, ASU prepares an annual report on campus security and fire safety programs and resources. ASU's Annual Security and Fire Safety Report is available online at https://www.asu.edu/police/PDFs/ASU-Clery-Report.pdf. You may request a hard copy of the report by contacting the ASU Police Department at 480-965-3456.

Relocation Assistance – For information about schools, housing child resources, neighborhoods, hospitals, community events, and taxes, visit https://cfo.asu.edu/az-resources.
Employment Verification Statement
ASU conducts pre-employment screening which may include verification of work history, academic credentials, licenses, and certifications.
Background Check Statement
ASU conducts pre-employment screening for all positions which includes a criminal background check, verification of work history, academic credentials, licenses, and certifications. Employment is contingent upon successful passing of the background check.
Fingerprint Check Statement
This position is considered safety/security sensitive and will include a fingerprint check. Employment is contingent upon successful passing of the fingerprint check.
Instructions to Apply
Application deadline is 3:00PM Arizona time on the date indicated.

Please include all employment information in month/year format (e.g., 6/88 to 8/94), job title, job duties and name of employer for each position.

Resume should clearly illustrate how prior knowledge and experience meets the Minimum and Desired qualifications of this position.

Cover Letter

ASU does not pay for travel expenses associated with interviews, unless otherwise indicated.

Only electronic applications are accepted for this position.

IMPORTANT NOTE: What is the meaning of "equivalent combination" in the minimum qualifications? It means one year of higher education or 24 credit hours, is equal to one year of experience. For example, a four year Bachelor's degree is equal to four years of experience.