Assistant Director, Research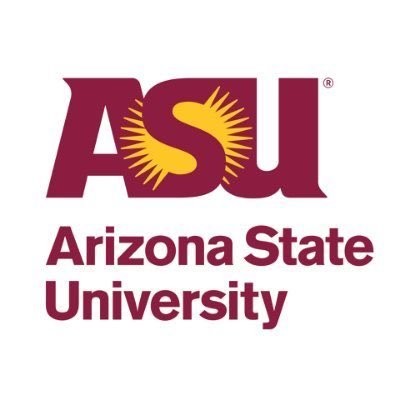 Arizona State University
Tempe, AZ, USA
Posted on Tuesday, November 7, 2023
Assistant Director, Research
Assistant Director, Research
Job Description
The W. P. Carey School of Business is seeking an Assistant Director of Research to drive the college's comprehensive research initiatives. Reporting directly to and collaborating with the Associate Dean of Research, the Assistant Director will be instrumental in shaping and implementing the research strategy for the W. P. Carey School of Business. This role extends beyond sponsored research to encompass all types of funded research, showcasing the versatility and depth of our research activities.

Working closely with unit leadership and the broader ASU research enterprise, the Assistant Director will actively contribute to expanding ASU's research portfolio. This includes collaborating with faculty on all research fronts, from conceptualization to securing large-scale projects, ensuring alignment with sponsor organizations' needs.
Job Family
Research & Laboratory
Department Name
W. P. Carey School of Business
Full-Time/Part-Time
Full-Time
Grant Funded Position
This is not a grant funded position and is not contingent on future grant funding.
Salary Range
Depends on experience
Close Date
21-November-2023
Essential Duties
Collaborate with faculty across schools, departments, and centers to shape the long-term roadmap for research within the W. P. Carey School of Business.
Review and provide feedback on research proposals, ensuring alignment with sponsoring organizations' mission and goals.
Facilitate effective team communication and oversee the development and submission of targeted research initiatives to enhance Centers' funding portfolios.
Identify key stakeholders responsible for funding decisions, communicating effectively to enhance their understanding of ASU's research assets and capabilities.
Conduct comparative analyses to support executive decision-making and strategic planning.
Act as the primary liaison between the W. P. Carey School and ORSPA/KED, driving new initiatives for portfolio growth.
Monitor progress of new research initiatives, working in coordination with faculty, academic leadership, and research administrators/advancement staff.
Manage assigned research staff and collaborate closely with unit leadership to develop and execute a research growth strategy.
Additional Responsibilities:
May assist the Associate Dean with initiatives and events related to Inclusive Excellence, as well as projects, events, and other activities related to Ph.D. programs.
Develop strong relationships and communication channels with target sponsoring organizations.
Expand the pool of ASU faculty engaging in research, identifying strengths and capabilities aligned with research organizations' needs.
Lead funding opportunity information sessions for prospective principal investigators.
Regularly track department and ASU growth metrics, reporting on progress and addressing issues proactively.
Develop connections across the ASU research ecosystem, engaging with other units as appropriate.
Track execution and administration of sponsored awards, ensuring they align with goals and addressing any identified problem areas.
Support unit efforts aimed at broadening diversity in research and education within the unit and throughout the university.
Plan, design, and execute projects as assigned by leadership.
Build relationships with internal and external contacts to facilitate partnerships.
Minimum Qualifications
Bachelor's degree in a field appropriate to the area of assignment AND five (5) years of related administrative experience, which includes two (2) years of supervisory experience; OR, Nine (9) years of related administrative experience, which includes two (2) years of supervisory experience; OR, Any equivalent combination of education and/or experience from which comparable knowledge, skills and abilities have been achieved. Employee must possess a valid US Drivers license of the appropriate class and required endorsements throughout employment.
Desired Qualifications
Evidence of an advanced degree in a related field.
Experience in leading and executing research strategies in an academic setting.
Strong analytical and problem-solving skills.
Experience in planning, analyzing, and coordinating activities, establishing priorities effectively.
Experience in managing, supervising, coaching, and evaluating staff.
Evidence of budget preparation and forecasting skills.
Experience in leadership, communication, and relationship-building skills.
Demonstrated knowledge with state laws, Arizona Board of Regents, and University rules, regulations, policies, and practices.
Experience in navigating an environment subject to potentially conflicting interests and objectives.
Working Environment
Activities are performed in an environmentally controlled office setting. The role may involve extended periods of sitting, keyboarding, and computer mouse manipulation, with occasional standing, walking, bending, reaching, lifting, pushing, and pulling up to 25 pounds. The ability to quickly change priorities, excellent verbal and written communication skills, and proficiency in project design and development are essential. The role may require driving a University vehicle and/or cart to campus sites.
Department Statement
The W. P. Carey School of Business at Arizona State University is the largest business school in the United States with more than 20,000 students and 120,000+ alumni worldwide. From our world-renowned faculty representing six continents to thousands of outstanding students who join us every year, the W. P. Carey School welcomes diversity and encourages global thinking.

The W. P. Carey School is internationally recognized for its leadership in business education, groundbreaking research and innovation, and renowned faculty, making us one of the top-ranked business schools in the country.
W. P. Carey prides itself on being a place "where business is personal." Business is personal means that kindness, courtesy, and respect lead our actions. We care for each other and support one another. We're proud of that commitment, and look forward to it shaping your experience at W. P. Carey. Learn more at wpcarey.asu.edu.

All we do at ASU is guided and inspired by the University Charter, which reads:
ASU is a comprehensive public research university, measured not by whom it excludes, but by whom it includes and how they succeed; advancing research and discovery of public value; and assuming fundamental responsibility for the economic, social, cultural and overall health of the communities it serves.
The W. P. Carey School of Business values our cultural and intellectual diversity and continually strives to foster a welcoming and inclusive environment.
ASU Statement
Arizona State University is a new model for American higher education, an unprecedented combination of academic excellence, entrepreneurial energy and broad access. This New American University is a single, unified institution comprising four differentiated campuses positively impacting the economic, social, cultural and environmental health of the communities it serves. Its research is inspired by real world application blurring the boundaries that traditionally separate academic disciplines. ASU serves more than 100,000 students in metropolitan Phoenix, Arizona, the nation's fifth largest city. ASU champions intellectual and cultural diversity, and welcomes students from all fifty states and more than one hundred nations across the globe.

ASU is a tobacco-free university. For details visit https://wellness.asu.edu/explore-wellness/body/alcohol-and-drugs/tobacco

Arizona State University is a VEVRAA Federal Contractor and an Equal Opportunity/Affirmative Action Employer. All qualified applicants will receive consideration for employment without regard to race, color, religion, sex, sexual orientation, gender identity, national origin, disability, protected veteran status, or any other basis protected by law.

Notice of Availability of the ASU Annual Security and Fire Safety Report
In compliance with federal law, ASU prepares an annual report on campus security and fire safety programs and resources. ASU's Annual Security and Fire Safety Report is available online at https://www.asu.edu/police/PDFs/ASU-Clery-Report.pdf. You may request a hard copy of the report by contacting the ASU Police Department at 480-965-3456.

Relocation Assistance – For information about schools, housing child resources, neighborhoods, hospitals, community events, and taxes, visit https://cfo.asu.edu/az-resources.
Employment Verification Statement
ASU conducts pre-employment screening which may include verification of work history, academic credentials, licenses, and certifications.
Background Check Statement
ASU conducts pre-employment screening for all positions which includes a criminal background check, verification of work history, academic credentials, licenses, and certifications. Employment is contingent upon successful passing of the background check.
Fingerprint Check Statement
This position is considered safety/security sensitive and will include a fingerprint check. Employment is contingent upon successful passing of the fingerprint check.
Instructions to Apply
Application deadline is 3:00PM Arizona time on the date indicated.

Please include all employment information in month/year format (e.g., 6/88 to 8/94), job title, job duties and name of employer for each position.

Resume should clearly illustrate how prior knowledge and experience meets the Minimum and Desired qualifications of this position.

ASU does not pay for travel expenses associated with interviews, unless otherwise indicated.

Only electronic applications are accepted for this position.

IMPORTANT NOTE: What is the meaning of "equivalent combination" in the minimum qualifications? It means one year of higher education or 24 credit hours, is equal to one year of experience. For example, a four year Bachelor's degree is equal to four years of experience.