Program Manager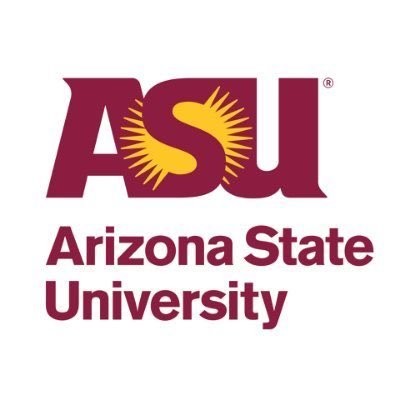 Arizona State University
Operations
Tempe, AZ, USA
Posted on Thursday, November 9, 2023
Program Manager
Job Description
The School of Sustainability is seeking a Program Manager to assist with day-to-day operational tasks for the School. Under administrative direction, performs work of considerable difficulty in coordinating and directing the activities and functions of a project or program. Independently ensures that the goals and objectives of the project or program are accomplished in accordance with priorities, time limitations, funding limitations or other specifications.
Department Name
School of Sustainability
Full-Time/Part-Time
Full-Time
Grant Funded Position
This is not a grant funded position and is not contingent on future grant funding.
Salary Range
$48,960 - $65,000 per year; DOE
Close Date
22-November-2023
Essential Duties
Hiring & Recruitment- staff, student workers; create and submit documents in compliance with the College of Global Futures (CGF) and Knowledge Enterprise (KE) regulations and guidance.
Personnel Files and Human Resources Assistance - Manage, maintain, and update SOS personnel files working with CGF, KE and Provost office.
Academic Personnel Actions Reporting System (APARS) & ASU Vita administration - Assist Personnel Committee and Director with annual reviews, promotion & tenure, probationary review, sabbatical leaves, progress toward tenure, multi-year renewal review, and evaluation of conditional contracts.
Assist SOS faculty with HR and daily business operations such as travel, purchasing, course buyouts, remote work forms, and FMLA Leave.
Faculty Affiliates and Adjunct Faculty Assistance - maintain yearly appointments, respond to inquiries, and review requests received for adjunct or affiliate appointments across ASU.
School of Sustainability Information Requests - Provide information and manage timely replies to website and email inquiries using Salesforce.
Monitor, manage and maintain an in-depth understanding of program budgets and processes.
Utilize technology platforms for meetings, webinars, document sharing and communication.
Interface with students, staff, faculty, mid- to senior-level university leadership and C-suite executives, external collaborators.
Coordinate new and innovative collaborative projects for the School of Sustainability.
Attend internal & external meetings and liaise for the School of Sustainability with Global Futures Laboratory, College of Global Futures and other schools and colleges; provide operational perspective and support.
Serve as administrative staff support for professional graduate programs immersive team.
Committee administration and support - Assist fixed term faculty and undergraduate support level committees, manage communications, collect data, pull reports, schedule logistics, create agendas, distribute follow up materials, and manage and troubleshoot room technology.
Ensure office functions operate seamlessly.
Minimum Qualifications
Bachelor's degree in a related field AND five years administrative/coordination experience; OR, Master's degree in field appropriate to area of assignment AND three years administrative/coordination experience; OR Any equivalent combination of experience and/or education from which comparable knowledge, skills and abilities have been achieved.
Desired Qualifications
Experience specific to higher education a plus.
Demonstrated knowledge of principles of program management and general business.
Event management experience.
Experience in Workday, ASU finance & accounting procedures and/or the ability to take on new knowledge in these areas.
Demonstrated knowledge of Microsoft Office Suite, Dropbox, Google Drive, Adobe, Zoom, Slack.
Evidence in being technologically inclined and comfortable learning new platforms.
Capacity to work efficiently across multiple programs and projects.
Experience in interfacing with varied levels of administrators, faculty, staff, and collaborators.
Experience in customer service excellence.
Ability to develop proposals for external funding of projects.
Skill in planning, budgeting, implementing, and evaluating projects.
Knowledge of processes to conduct needs assessments.
Skill in designing training materials and presentations to meet needs assessed.
Knowledge of processes for dissemination of results through presentations, reports, and publications.
Evidence of effective verbal and written communication skills.
Skill in establishing and maintaining effective working relationships and establishing and facilitating work teams.
Working Environment
Climate-controlled office setting subject to extended periods of sitting.
Visual acuity and manual dexterity associated with daily use of desktop computer;
Bending, stooping, reaching, and lifting up to 20 pounds.
Ability to clearly communicate to perform essential duties.
Ability to interpret complex sponsor regulations.
Expected to be responsive to customers, engaged in work production, resourceful, flexible, and respectful of others.
ASU is a diverse enterprise with a wide variety of work and learning modes, locations, and a commitment to sustainability, innovation, and employee work-life balance. We are determined to maintain our position as an employer of choice in a competitive labor market.
Flexible work options
Alternative work schedules can include four, 10-hour workdays in a workweek; a nine-day, 80-hour schedule over two workweeks for exempt employees only; and staggered start and stop times.
Hybrid work is an arrangement where employees spend a minimum of 60% of their regular workweek at their primary ASU work location. Dean or vice president-level approval is required.
Department Statement
The ASU School of Sustainability (SOS) is dedicated to empowering transformations for a thriving, sustainable world. SOS and the College of Global Futures (CGF) embrace ASU's mission as a comprehensive public research university, measured not by whom it excludes, but rather by whom it includes and how they succeed; advancing research and discovery of public value; and assuming fundamental responsibility for the economic, social, cultural and overall health of the communities it serves. We support and foster a culture of inclusiveness, tolerance, and respect that promotes equal opportunity and diversity among CGF faculty, staff, postdocs, and students and through its engagement with diverse communities within and beyond the University.
ASU Statement
Arizona State University is a new model for American higher education, an unprecedented combination of academic excellence, entrepreneurial energy and broad access. This New American University is a single, unified institution comprising four differentiated campuses positively impacting the economic, social, cultural and environmental health of the communities it serves. Its research is inspired by real world application blurring the boundaries that traditionally separate academic disciplines. ASU serves more than 100,000 students in metropolitan Phoenix, Arizona, the nation's fifth largest city. ASU champions intellectual and cultural diversity, and welcomes students from all fifty states and more than one hundred nations across the globe.

ASU is a tobacco-free university. For details visit https://wellness.asu.edu/explore-wellness/body/alcohol-and-drugs/tobacco

Arizona State University is a VEVRAA Federal Contractor and an Equal Opportunity/Affirmative Action Employer. All qualified applicants will receive consideration for employment without regard to race, color, religion, sex, sexual orientation, gender identity, national origin, disability, protected veteran status, or any other basis protected by law.

Notice of Availability of the ASU Annual Security and Fire Safety Report
In compliance with federal law, ASU prepares an annual report on campus security and fire safety programs and resources. ASU's Annual Security and Fire Safety Report is available online at https://www.asu.edu/police/PDFs/ASU-Clery-Report.pdf. You may request a hard copy of the report by contacting the ASU PD at 480-965-3456.

Relocation Assistance – For information about schools, housing child resources, neighborhoods, hospitals, community events, and taxes, visit https://cfo.asu.edu/az-resources.
Employment Verification Statement
ASU conducts pre-employment screening which may include verification of work history, academic credentials, licenses, and certifications.
Background Check Statement
ASU conducts pre-employment screening for all positions which includes a criminal background check, verification of work history, academic credentials, licenses, and certifications. Employment is contingent upon successful passing of the background check.
Instructions to Apply
Application deadline is 3:00PM Arizona time on the date indicated.

Please include all employment information in month/year format (e.g., 6/88 to 8/94), job title, job duties and name of employer for each position.

Resume should clearly illustrate how prior knowledge and experience meets the Minimum and Desired qualifications of this position.

ASU does not pay for travel expenses associated with interviews, unless otherwise indicated.

Only electronic applications are accepted for this position.