Assistant Director, Accelerate High School Pathways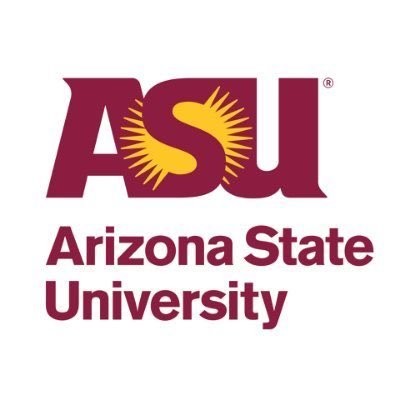 Arizona State University
Scottsdale, AZ, USA
Posted on Thursday, November 9, 2023
Assistant Director, Accelerate High School Pathways
Job Description
ASU's Learning Enterprise expands universal access to opportunity for learners – at every stage in life. We're reimagining the role of universities in society as catalysts of economic and social mobility, guided by the belief that all learners can harness education as an effective ladder to achieving their goals. One key initiative at Learning Enterprise is Accelerate ASU, offering high school students flexible college experiences through partnerships with schools nationwide. Completed courses can be added to students' transcripts, providing equitable paths to higher education.

As the Assistant Director of Accelerate High School Pathways within the Learning Enterprise at Arizona State University, your primary objective is to lead the development and expansion of high school pathway partnerships within the Accelerate program, fostering partnerships with high schools using Universal Learner Courses in intentional pathways for their students for the Fall of 2024 launch. Working collaboratively throughout the Accelerate team, you will pioneer the creation of a comprehensive training framework and streamlined systems to guarantee partner schools' successful onboarding and sustained success in pathways programs. You will excel in assessing and deploying scalable partner support technologies to enhance the efficiency and effectiveness of partner support. You will utilize cutting-edge advancements in partner support technology, including artificial intelligence, chatbots, and self-service tools. Employing these proficiencies, you will establish and harness top-tier business development systems and technologies to achieve the following critical responsibilities:

Key Responsibilities:
Strategic Partnership Cultivation: You will be at the forefront of recruiting and building pathway partnerships with high schools for the program's Fall 2024 cohort. Collaborating with the Universal Pathways team, you will employ strategic thinking and innovative approaches to identify high-potential partner schools. Through active engagement and relationship-building, you will guide schools to understand the program's benefits and impact, ultimately fostering commitment to the Accelerate Pathways initiative.
Training Framework and System Design: Drawing upon your expertise, you will craft a comprehensive training framework that empowers partner schools to integrate the Accelerate ASU program of college courses in pathways into their educational offerings seamlessly. This framework will encompass educators and administrators, ensuring a holistic understanding of the program's structure, benefits, and execution. Additionally, you will architect efficient systems to support partner schools, streamlining communication, resource access, and performance evaluation.
Sustained Partner Success: Your role spans from recruiting to onboarding to the long-term success of partner schools. Through ongoing collaboration with partner schools, you will monitor and evaluate the program's performance and impact. By analyzing data and gathering feedback, you will identify areas for enhancement and develop strategies to maximize partner school success. Your problem-solving and collaboration skills will be pivotal in ensuring that Accelerate ASU continually delivers valuable educational outcomes.
Program Ownership and Grant Management: As Assistant Director, you will take ownership of Accelerate ASU Pathways grant programs. This includes overseeing all aspects of the program, ensuring its alignment with strategic objectives, and managing any associated grants effectively. You will be responsible for grant management, including compliance, reporting, and budgeting, to ensure the program's sustainability and success. Your leadership in this capacity will be crucial in driving the program's growth and impact.
This role is based in ASU's Skysong location in Scottsdale, Arizona.
Department Name
Learning Enterprise
Full-Time/Part-Time
Full-Time
VP Code
Learning Enterprise
Grant Funded Position
This is not a grant funded position and is not contingent on future grant funding.
Salary Range
$85,000 - $105,000 per year; DOE
Close Date
01-December-2023
Essential Duties
In your role as the Assistant Director of Accelerate High School Pathways, your success will be measured by your ability to recruit and onboard high schools into pathway partnerships with ASU for the Fall of 2024. You will be responsible for creating a robust training framework and streamlined systems that ensure the sustained success of partner schools throughout their engagement with the program.

First Three Months Accomplishments:
Partnership Strategy Execution & Acquisition: Develop and execute a targeted recruitment strategy, resulting in the identification and engagement of a diverse group of high-potential partner schools for Accelerate ASU's Pathways Fall 2024 intake. You become an expert in BD processes and automation tools, successfully securing new partnerships within your first three months, and laying the foundation for network growth.
Comprehensive Training Framework: Design and implement a comprehensive training framework that equips partner schools with the knowledge and tools to seamlessly integrate Accelerate ASU Pathways into their educational offerings.
Efficient Systems Launch: Successfully launch streamlined communication systems and resource access protocols, enhancing collaboration between ASU and partner schools, thereby laying the foundation for efficient program management.
Grant Program Management Kickoff: Initiate the comprehensive management of Accelerate ASU Pathways grant programs within your first three months. This includes a thorough review of existing grants, identifying key compliance requirements, establishing reporting mechanisms, and developing budgeting strategies to ensure the program's sustainability and success.
Minimum Qualifications
Bachelor's degree in a field appropriate to the area of assignment AND six (6) years of related administrative experience, which includes three (3) years of supervisory experience; OR, Ten (10) years of related administrative experience, which includes three (3) years of supervisory experience; OR, Any equivalent combination of education and/or experience from which comparable knowledge, skills and abilities have been achieved.
Desired Qualifications
Evidence of a track record of successful partnership recruitment and management within the education sector.
Effective management experience of Dual Enrollment at the HS or post-secondary level.
Proven results in high school or college student support, including first-generation or underrepresented student populations.
Proficiency in devising training frameworks and system design to support successful program implementation, including in grant management.
Experience in strategic thinking, data-based problem-solving, and relationship cultivation.
Evidence of effective communication skills, both written and verbal.
Effective team management skills, fostering a collaborative and innovative work environment.
Working Environment
Activities are performed in an environmentally controlled office setting subject to extended periods of sitting, keyboarding and manipulating a computer mouse; required to stand for varying lengths of time and walk moderate distances to perform work.
Frequent bending, reaching, lifting, pushing and pulling up to 25 pounds.
Regular activities require ability to quickly change priorities, which may include and/or are subject to resolution of conflicts.
May be required to perform tasks in the field within and/or across University campuses.
Ability to clearly communicate to perform essential functions.

Department Statement
About the Learning Enterprise
We believe that the rigid and linear design of traditional higher education is neither an effective ladder to social and economic opportunity for all learners nor is it responsive to rapidly evolving workforce needs. ASU has responded to these challenges with the creation of Learning Enterprise (LE). We are guided by the belief that everyone should have universal access to education and opportunity. At every stage of life.

LE re-imagines the role of universities in society and evolves the design of learning offerings. These products (LE's learning offerings) are academically rigorous, tech-enabled, and outcomes-driven. They are stackable, accessible, and evidence-based — designed to respond to the needs of students and employers with the resources and values of the university.

LE's initial focus is on the following areas: foundational skills and mindsets, professional and technical career skills and personal development, cultural and civic learning.

At LE, we share a common set of values that guide our work and collaboration:

Scrappy. We are undaunted by challenges. We remain undeterred by anything that stands in the way of moving our vision forward. If we fall, we get up, over and over again. If it doesn't exist, we create it. If something doesn't work, we try something else.

Driven. We always push to be better for ourselves, for each other, and for our students. We are not defeated or guided by the status quo. We see what could be and relentlessly pursue it.

Intentional Architects. We know our attitude towards what we are doing will determine our success. We see the big picture and take deep pride in building every block that makes up our long-term vision. We are motivated by the potential of a transformed future while remaining firmly focused on tending to the tasks in front of us today.

Leading from the heart. We deeply care about people and their well-being. Everyone is unconditionally supported. We believe in human potential and invest in continuous growth.

Candid collaborators. We share ideas and feedback at all levels. We have strong opinions loosely held and intentionally engage in debate. We strive for clarity through direct and honest communication. We know our work is better for it.

ASU Statement
Arizona State University is a new model for American higher education, an unprecedented combination of academic excellence, entrepreneurial energy and broad access. This New American University is a single, unified institution comprising four differentiated campuses positively impacting the economic, social, cultural and environmental health of the communities it serves. Its research is inspired by real world application blurring the boundaries that traditionally separate academic disciplines. ASU serves more than 100,000 students in metropolitan Phoenix, Arizona, the nation's fifth largest city. ASU champions intellectual and cultural diversity, and welcomes students from all fifty states and more than one hundred nations across the globe.

ASU is a tobacco-free university. For details visit https://wellness.asu.edu/explore-wellness/body/alcohol-and-drugs/tobacco

Arizona State University is a VEVRAA Federal Contractor and an Equal Opportunity/Affirmative Action Employer. All qualified applicants will receive consideration for employment without regard to race, color, religion, sex, sexual orientation, gender identity, national origin, disability, protected veteran status, or any other basis protected by law.

Notice of Availability of the ASU Annual Security and Fire Safety Report
In compliance with federal law, ASU prepares an annual report on campus security and fire safety programs and resources. ASU's Annual Security and Fire Safety Report is available online at https://www.asu.edu/police/PDFs/ASU-Clery-Report.pdf. You may request a hard copy of the report by contacting the ASU PD at 480-965-3456.

Relocation Assistance – For information about schools, housing child resources, neighborhoods, hospitals, community events, and taxes, visit https://cfo.asu.edu/az-resources.
Employment Verification Statement
ASU conducts pre-employment screening which may include verification of work history, academic credentials, licenses, and certifications.
Background Check Statement
ASU conducts pre-employment screening for all positions which includes a criminal background check, verification of work history, academic credentials, licenses, and certifications. Employment is contingent upon successful passing of the background check.
Instructions to Apply
Application deadline is 3:00PM Arizona time on the date indicated.

Please include all employment information in month/year format (e.g., 6/88 to 8/94), job title, job duties and name of employer for each position.

Resume should clearly illustrate how prior knowledge and experience meets the Minimum and Desired qualifications of this position.

ASU does not pay for travel expenses associated with interviews, unless otherwise indicated.

Only electronic applications are accepted for this position.

IMPORTANT NOTE: What is the meaning of "equivalent combination" in the minimum qualifications? It means one year of higher education or 24 credit hours, is equal to one year of experience. For example, a four year Bachelor's degree is equal to four years of experience.